Did you know that wine is made in all 50 United States?
It is true. Grapes don't always grow well in every state, but wine can also be made using other local fruits. That being said, there are ambitious people who have planted vineyards in most states and attempting to make grape wine despite what experts say. In some cases, people are importing in grapes from other states and producing wine from these imported grapes. Starting in 2019, my mission is to try at least one bottle of wine from all 50 United States.
I'm using a few rules for this:
Wines must be from a winery I've never tried before.
They can't be mass produced and/or easily locatable wine from your nearest chain supermarket. The exception to is if the local market happens to stock local wineries. Good for them if they are supporting their local wineries.
The wines must be local to each state and also from a boutique or smaller winery. In some cases, this may not be possible, but we will see.
The fruit in the wine must be grown in that specific state. If for some reason a state does not produce wine from its own fruit, I will have to accept this though.
I will not be visiting each winery (or state) directly. Most of these will be recommended to me or discovered by using the powers of the Internet. It will be easier to purchase wine from well-known winemaking states like Oregon and Washington (and my home California), but I know I am in for a challenge with certain states like Mississippi listed here for having only two wineries! I have yet to look for those two, but it's going to be tough. Not sure how old that winery count page is, but we will find out.
Since shipping wine isn't cheap, I will be buying more than one bottle to make the shipping price worth it. I may put one of these secondary bottles as an alternative wine for that state. That way if I wish to try more than one bottle from that state, I already have it listed.
This is going to be quite educational for me! I've only ever had wine from maybe 6-8 states. It also gives me a chance to brush up on my geography as well as learn what's currently going on in the world of domestic wine production. I highly doubt I will drink all of the wine in 2019. By the time I buy wine from all 50 and also drink it, I envision that it will continue into 2020. Let's see what happens!
---
Updates
January 5th, 2019:
This page will serve as a master list. Each state will ultimately get their own blog post with wine notes. I will link each state name here to it's review once it has been completed. I will be recording updates down below on my insights and struggles.
February 22nd, 2019:
This is already becoming a huge undertaking. Researching each state has been taking up lots of time. I'm lucky that I live in California, because it seems that most wineries will ship here. Due to some laws though, certain wineries are forced to only sell a minimum of 12 bottles at a time in order to ship to California. This is obviously beyond the scope of my plan, so I have had to locate alternate wineries.
March 3rd, 2019:
Shipping from Pennsylvania to California has some crazy expensive fees. I've shipped from New York for about half the price. Ite was on par with what I paid to ship from Alaska or Hawaii. Why is this? I'm also struggling with wineries in a few other states because most of them use Vinoshipper and have that minimum 12 bottle restriction in place. Not only would I have to buy 12 bottles, but I must pay freight to their warehouse in California and then actual shipping fees for it to be mailed to me from their warehouse. I'm skipping those states for now as I have other ideas on how to get wine from them.
March 12th, 2019:
Some people have asked why I haven't purchased California or Washington yet since they are easier for me. I plan to save both of those two much later for this exact reason.
March 23rd, 2019
Ok, I went ahead and purchased my California wine. I knew exactly what I wanted and didn't want to take a chance on it going out of stock.
April 16th, 2019
In some states, all of the wineries I've found use Vinoshipper. I've had to move some states back to find alternative methods of acquiring their wines.
April 17th, 2019
Officially announced the launch of this crazy quest!
May 14th, 2019
Unfortunately one of the wines I purchased wasn't made from mostly local grapes like I had been told. I've had to replace the wines I am using for that particular state.
December 30th, 2019
I was able to complete tasting 21 states this year. With a new family, this was as much as I could expect to taste and write reasonable wine reviews for. Looking forward to completing as many as possible in 2020 as well as more videos!
August 13th, 2020
The COVID-19 pandemic has greatly slowed down my progress for 2020.
June 10th, 2021
With the world and my own life returning back to normal, I hope to ramp up my reviews of wines from the remaining states.
---
Total States Purchased and Received: 34
Total States Reviewed: 33
Do you own a winery in a state I haven't reviewed (or purchased) yet? Contact me to setup a purchase.
Alabama
Not purchased yet
---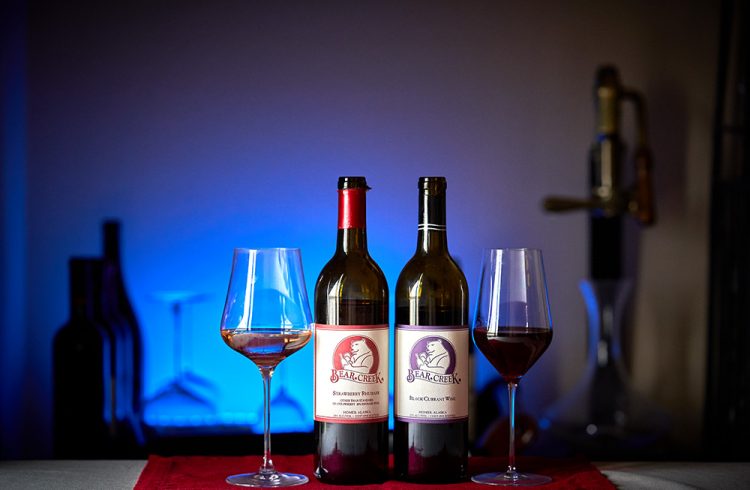 Black Currant Wine
Bear Creek Winery
Alternate Wine:
Strawberry Rhubarb Wine
Bear Creek Winery
---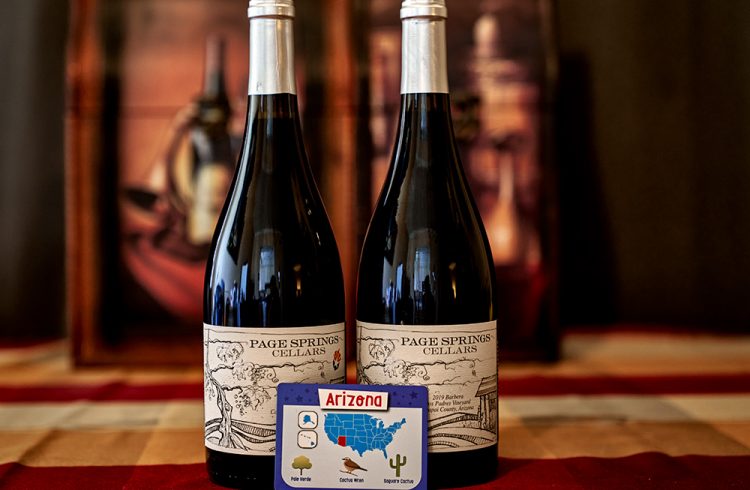 Arizona
Mourvèdre
Page Springs Cellars
Vintage 2020
Alternate Wine:
Barbera
Page Springs Cellars
Vintage 2019
---
Arkansas
Not purchased yet
---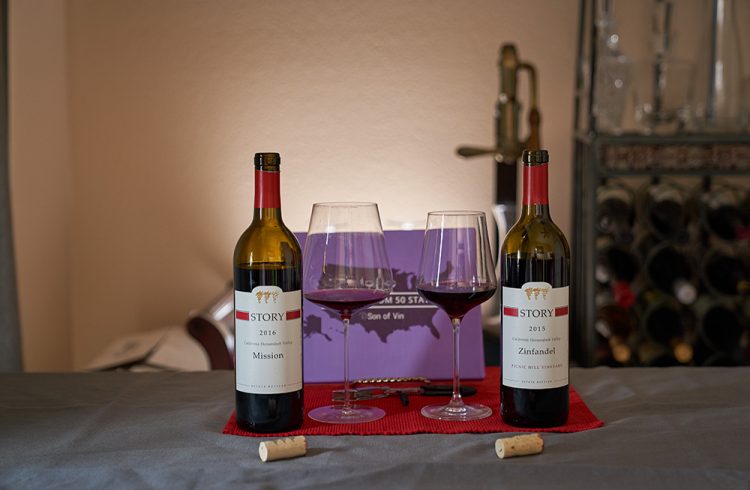 Mission
Story Winery
Vintage 2016
Alternate Wine:
Zinfandel
Story Winery
Vintage 2015
---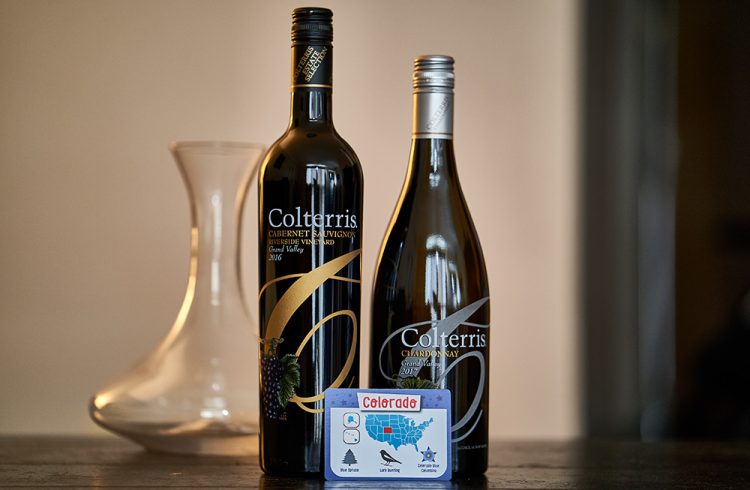 Cabernet Sauvignon
Colterris Wines
Vintage 2016
Alternate Wine:
Chardonnay
Colterris Wines
Vintage 2017
---
Connecticut
Not purchased yet
---
Delaware
Not purchased yet
---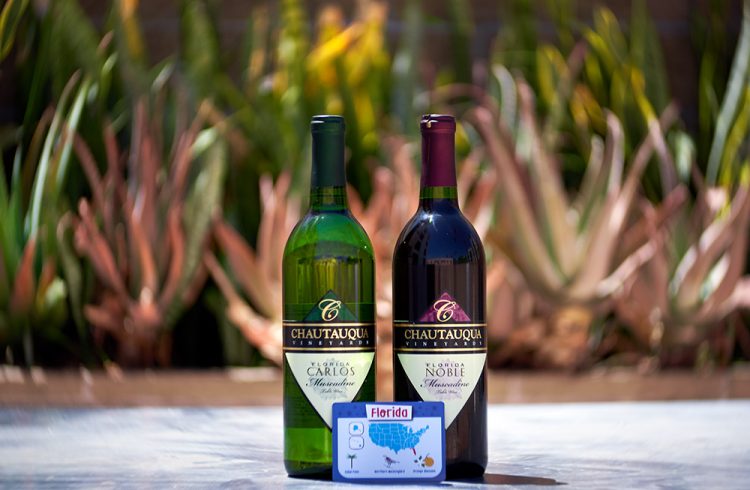 Carlos Muscadine
Chautauqua Winery
Alternate Wine:
Noble Muscadine
Chautauqua Winery
---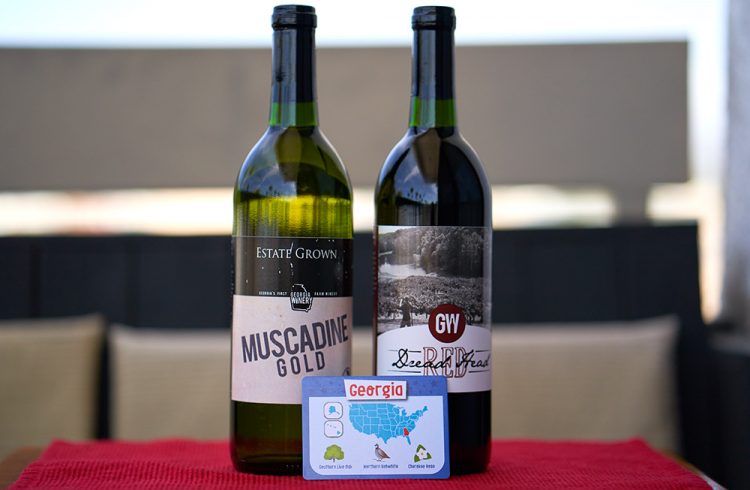 Muscadine Gold
Georgia Winery
Alternate Wine:
Dead Head Red
Georgia Winery
---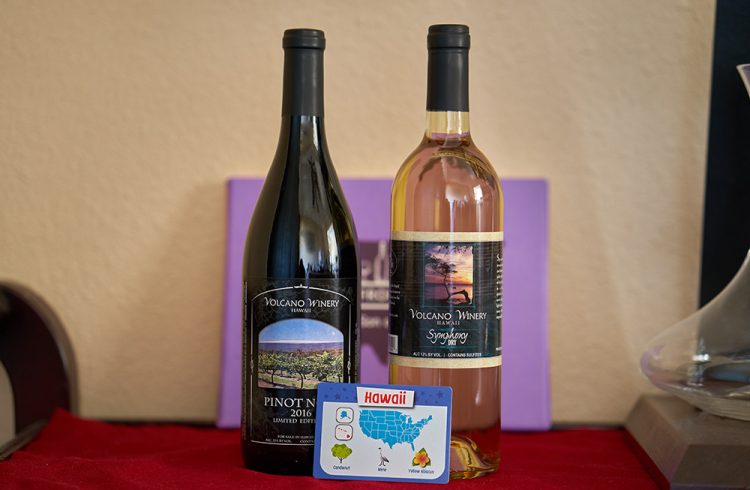 Symphony Dry
Volcano Winery
Alternate Wine:
Pinot Noir
Volcano Winery
Vintage 2016
---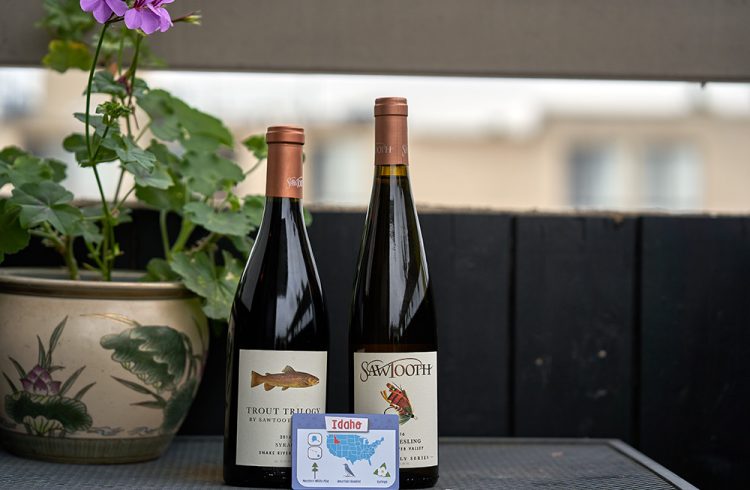 Idaho (reviewed)
Classic Fly Riesling
Sawtooth Winery
Vintage 2016
Alternate Wine:
Trout Trilogy Syrah
Sawtooth Winery
Vintage 2015
---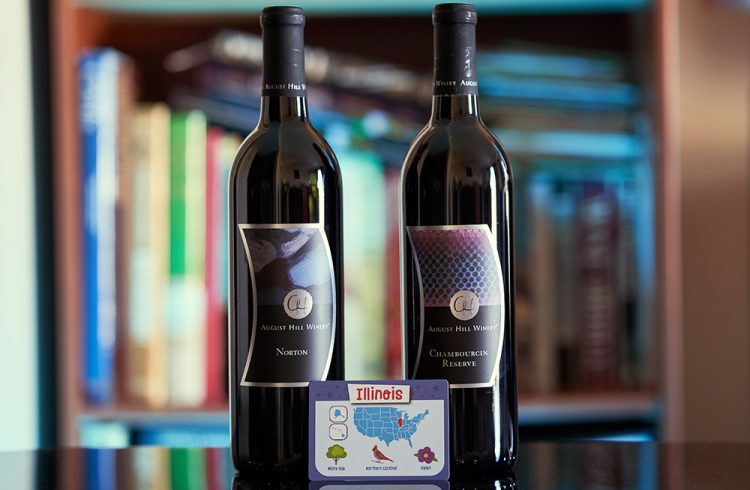 Chambourcin Reserve
August Hill Winery
Alternate Wine:
Norton
August Hill Winery
---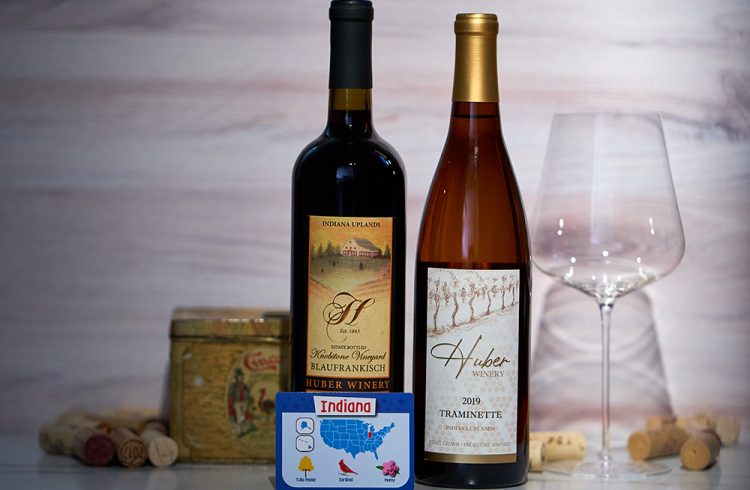 Blaufrankisch
Huber's Orchard & Winery
Vintage 2017
Alternate Wine:
Traminette
Huber's Orchard & Winery
---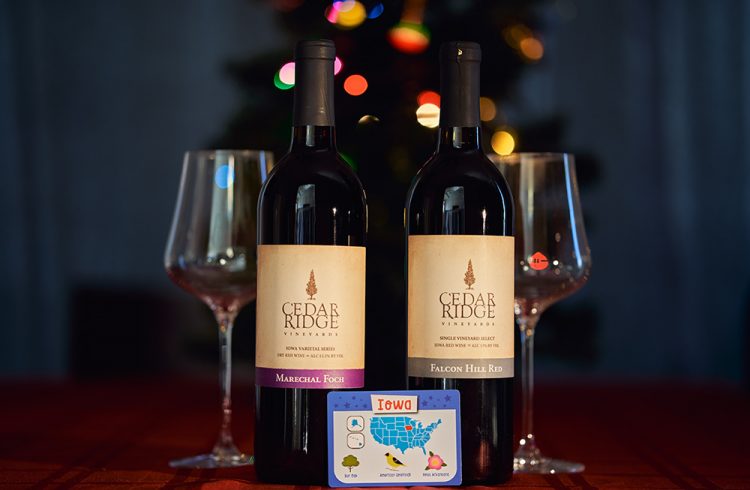 Iowa (reviewed)
Falcon Hill Red
Cedar Ridge Winery and Distillery
Alternate Wine:
Marechal Foch
Cedar Ridge Winery and Distillery
---
Kansas
Not purchased yet
---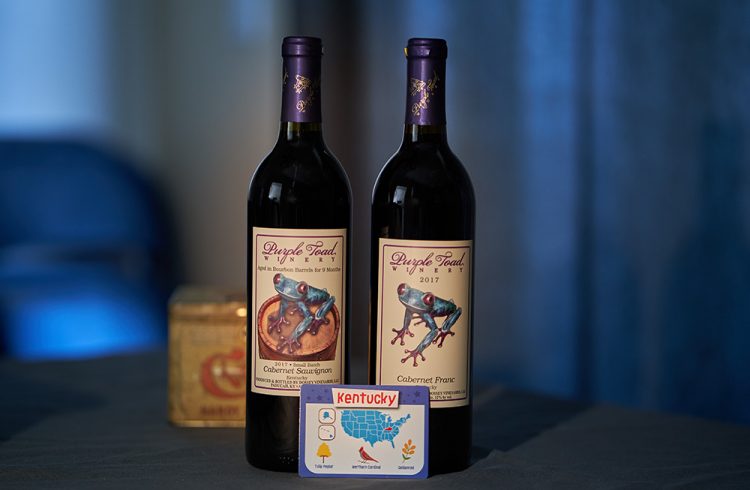 Cabernet Franc
Purple Toad Winery
Vintage 2017
Alternate Wine:
Bourbon Barrel Aged Cabernet Sauvignon
Purple Toad Winery
Vintage 2017
---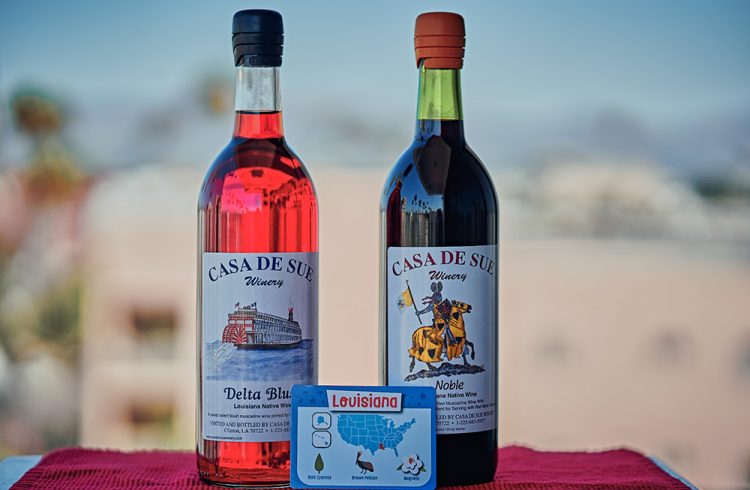 Noble
Casa De Sue Winery
Alternate Wine:
Delta Blush
Casa De Sue Winery
---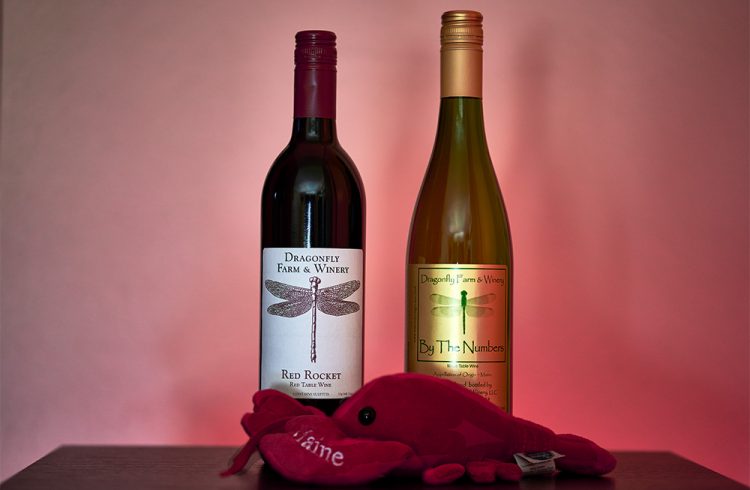 Maine (reviewed)
By The Numbers
Dragonfly Farm & Winery
Alternate Wine:
Red Rocket
Dragonfly Farm & Winery
---
Maryland
Not purchased yet
---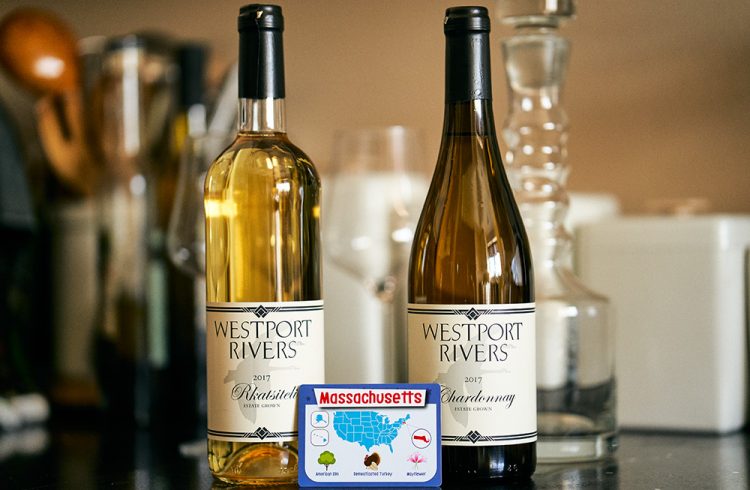 Chardonnay
Westport Rivers Winery
Vintage 2017
Alternate Wine:
Rkatsiteli
Westport Rivers Winery
Vintage 2017
---
Michigan
Not purchased yet
---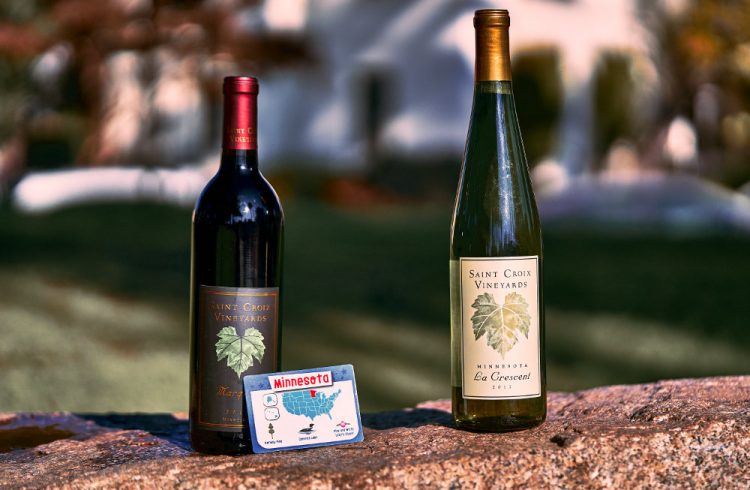 Marquette
Saint Croix Vineyards
Vintage 2016
Alternate Wine:
La Crescent
Saint Croix Vineyards
Vintage 2017
---
Mississippi
Not purchased yet
---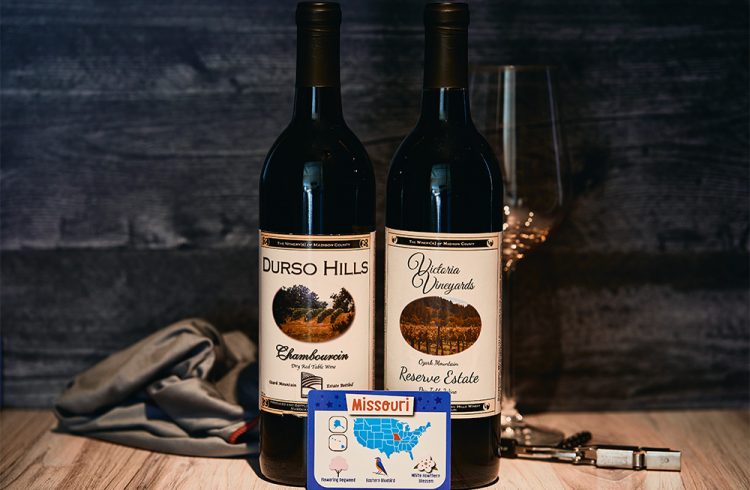 Chambourcin
Durso Hills Winery
Alternate Wine:
Reserve Estate
Victoria Vineyards
---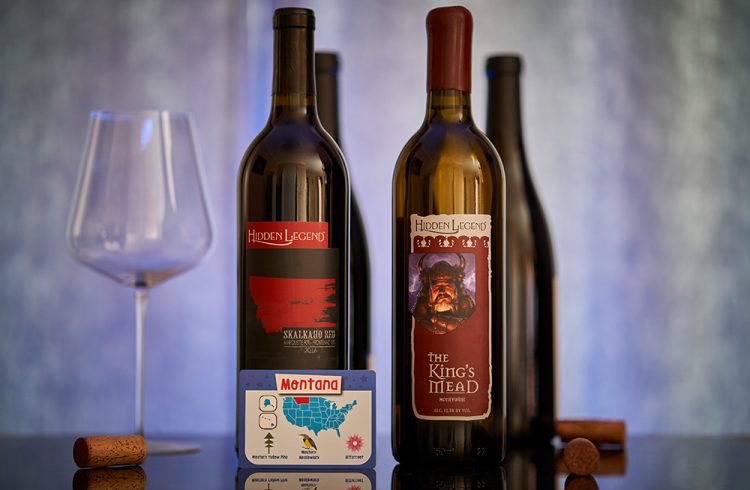 Skalkaho Red Wine
Hidden Legend Winery
Alternate Wine:
The King's Mead
Hidden Legend Winery
---
Nebraska
Not purchased yet
---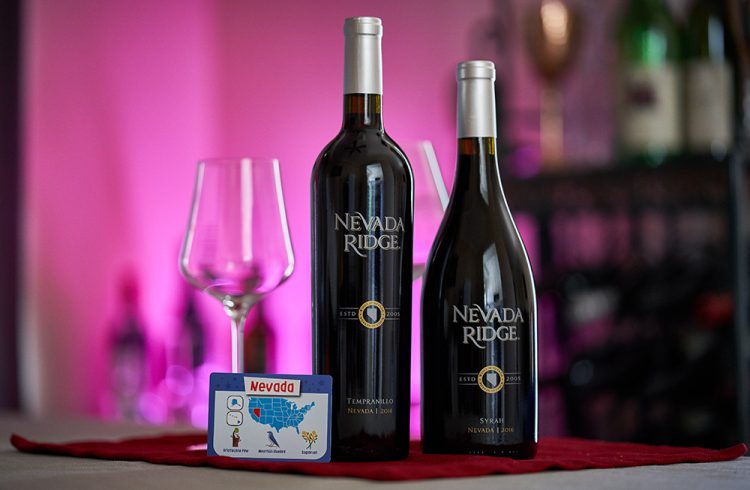 Tempranillo
Pahrump Winery
Vintage 2016
Alternate Wine:
Syrah
Pahrump Winery
Vintage 2016
---
New Hampshire
Not purchased yet
---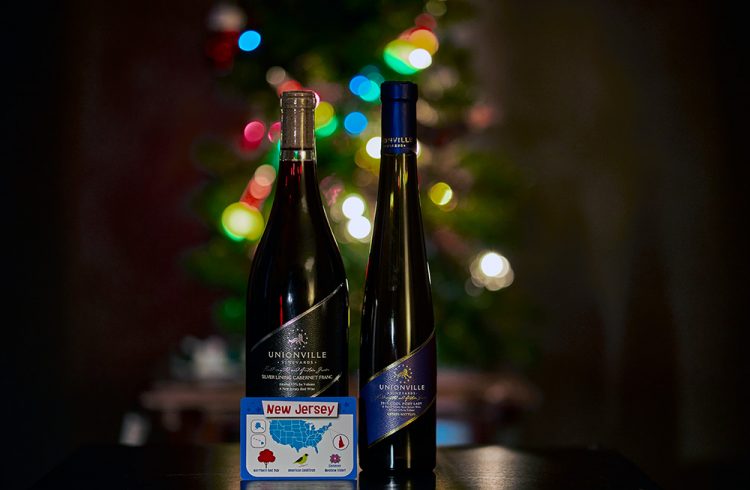 Silver Lining Cabernet Franc
Unionville Vineyards
Vintage 2019
Alternate Wine:
Cool Foxy Lady Dessert Wine
Unionville Vineyards
Vintage 2019
---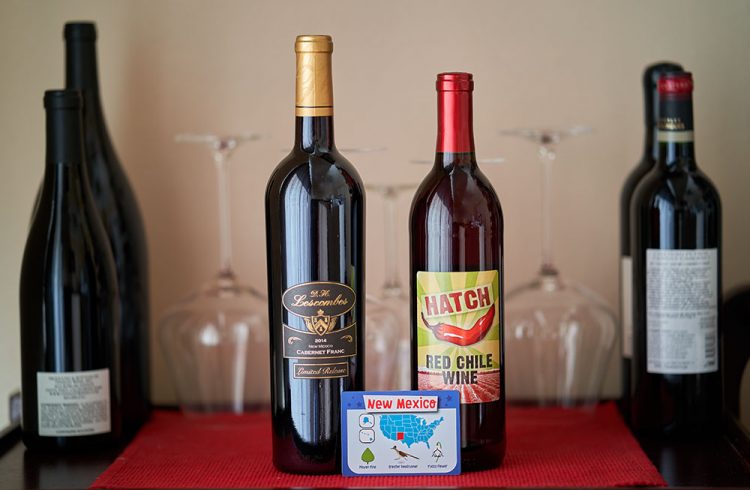 Cabernet Franc
D.H. Lescombes
Vintage 2014
Alternate Wine:
Red Chile Wine
Hatch Chile
---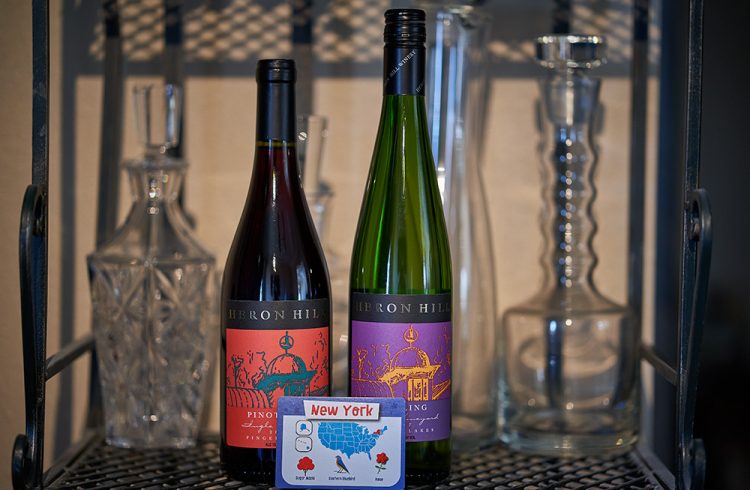 Riesling
Heron Hill
Vintage 2017
Alternate Wine:
Pinot Noir
Heron Hill
Vintage 2016
---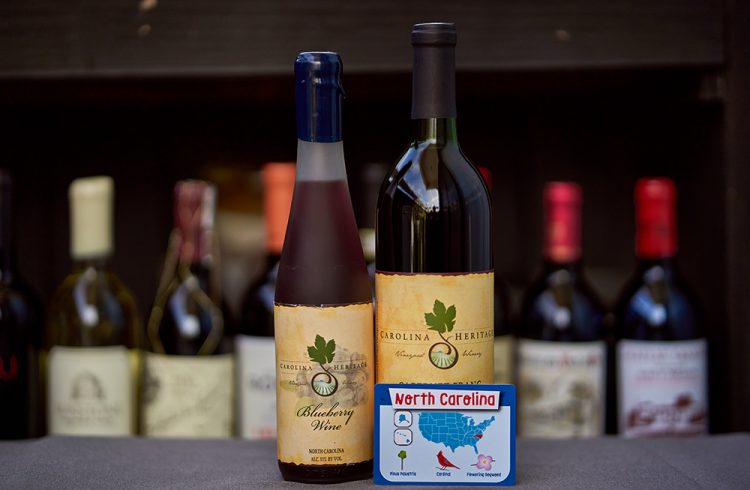 Cabernet Franc
Carolina Heritage Vineyard and Winery
Vintage 2017
Alternate Wine:
Blueberry
Carolina Heritage Vineyard and Winery
Vintage 2019
---
North Dakota
Not purchased yet
---
Ohio
Not purchased yet
---
Oklahoma
Not purchased yet
---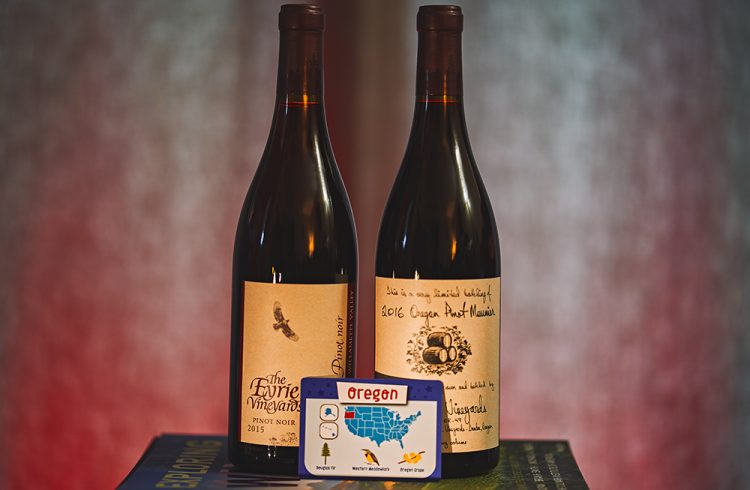 Pinot Noir
The Eyrie Vineyards
Vintage 2015
Alternate Wine:
Pinot Meunier
The Eyrie Vineyards
Vintage 2016
---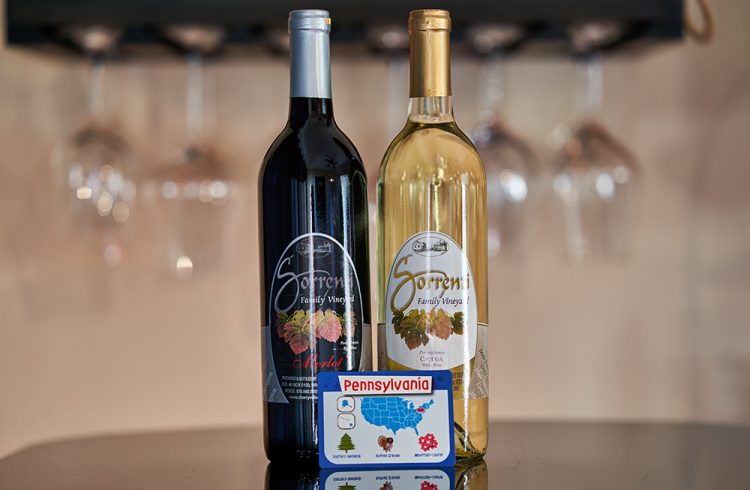 Merlot
Sorrenti's Cherry Valley Vineyards
Alternate Wine:
Cayuga
Sorrenti's Cherry Valley Vineyards
---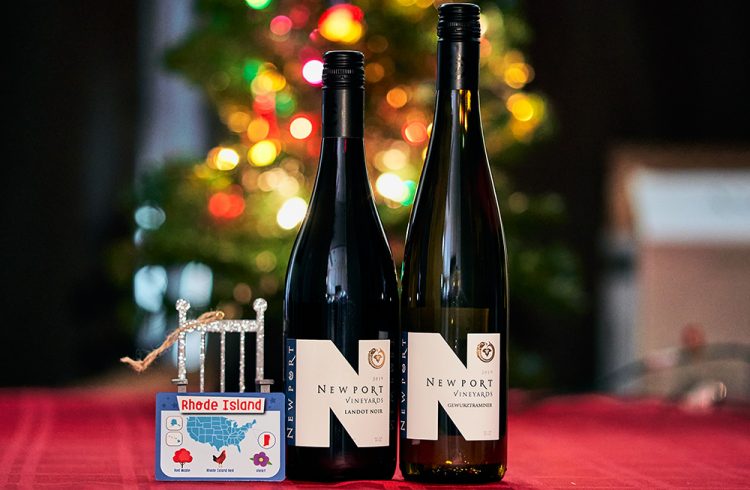 Landot Noir
Newport Vineyards
Alternate Wine:
Gewürztraminer
Newport Vineyards
---
South Carolina
Low Tide
Deep Water Vineyard
Alternate Wine:
Palmetto Pepper
Deep Water Vineyard
Not reviewed yet
---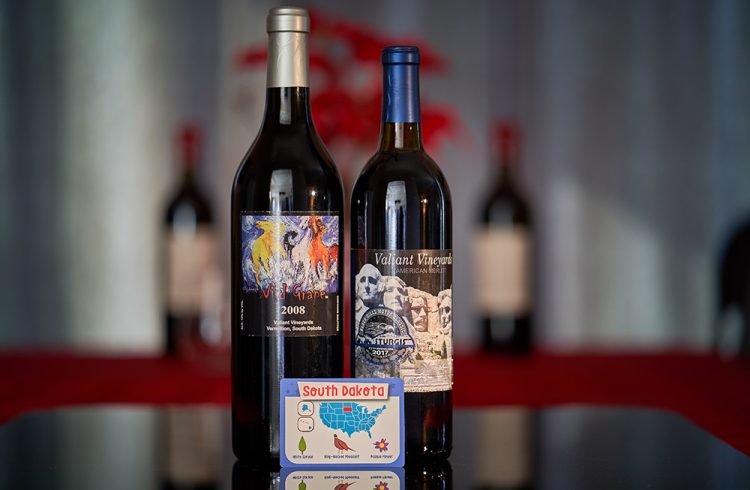 Wild Grape
Valiant Vineyards
Vintage 2008
Alternate Wine:
Sturgis Merlot 2017
Valiant Vineyards
---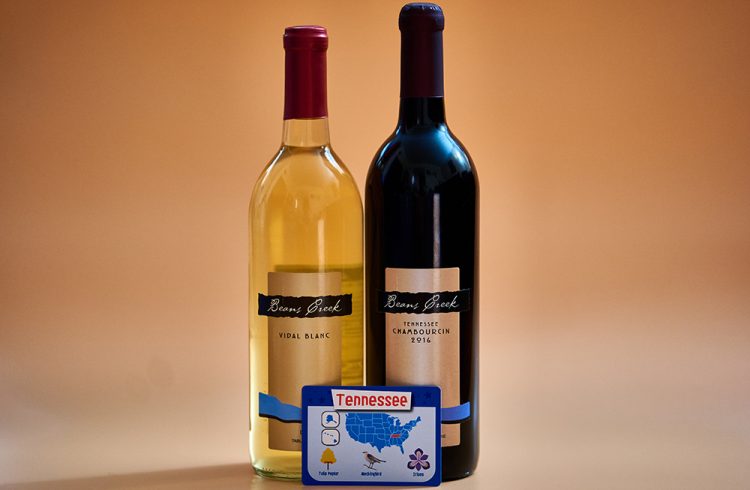 Tennessee Chambourcin
Beans Creek Winery
Vintage 2016
Alternate Wine:
Vidal Blanc
Beans Creek Winery
---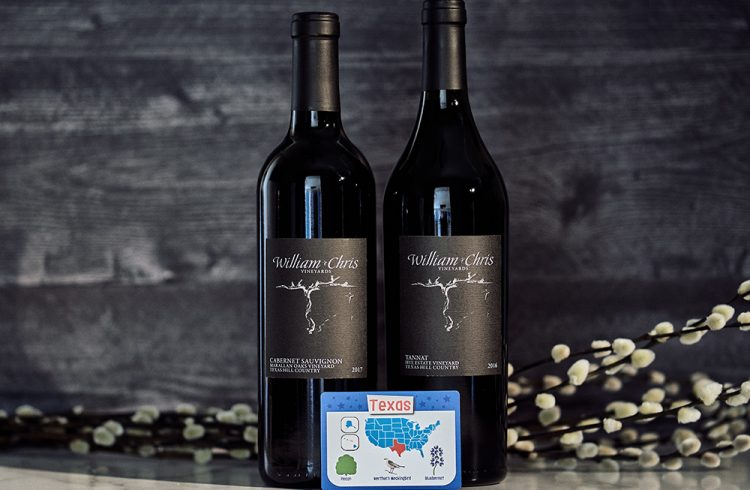 Texas (reviewed)
Cabernet Sauvignon Marallan
William Chris Vineyards
Vintage 2017
Alternate Wine:
Tannat Hye Estate
William Chris Vineyards
Vintage 2016
---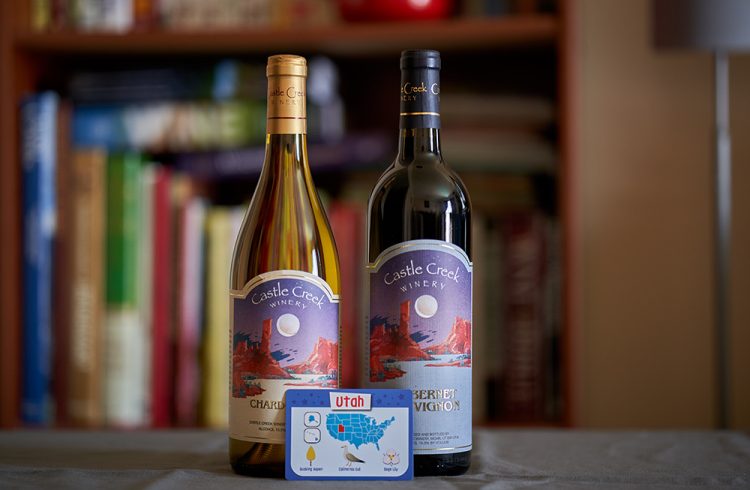 Utah (reviewed)
Cabernet Sauvignon
Castle Creek Winery
Alternate Wine:
Chardonnay
Castle Creek Winery
---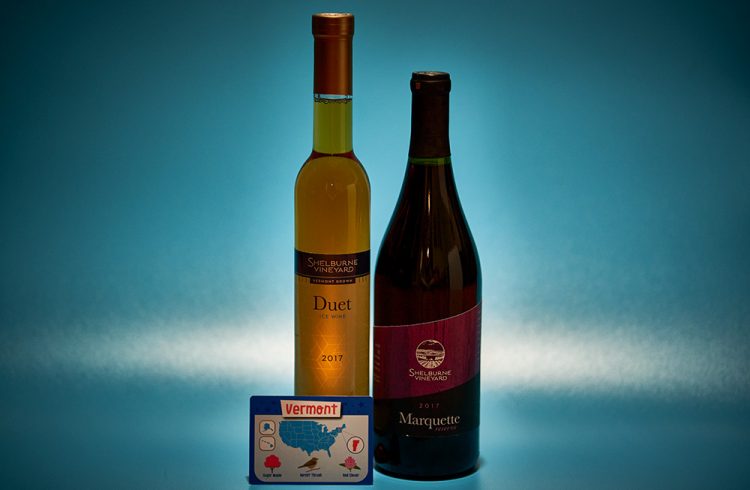 Duet Ice Wine
Shelburne Vineyard
Vintage 2017
Alternate Wine:
Marquette Reserve
Shelburne Vineyard
Vintage 2017
---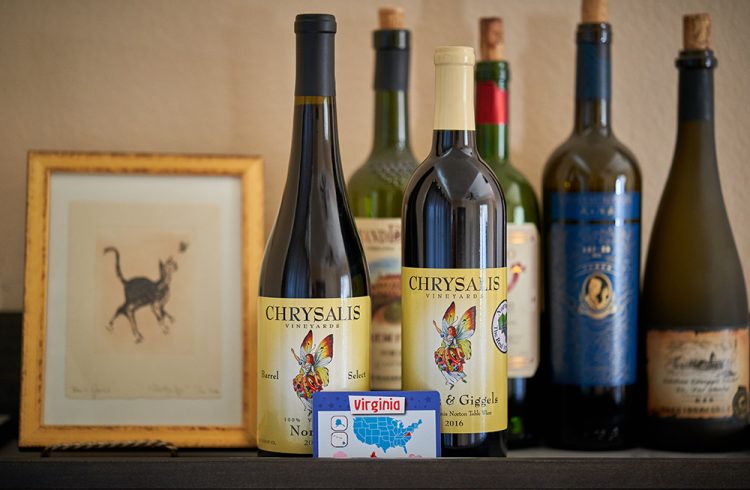 Norton Barrel Select
Chrysalis Vineyards
Vintage 2016
Alternate Wine:
Norton Schitz & Giggels
Chrysalis Vineyards
Vintage 2016
---
Washington
Not purchased yet
---
West Virginia
Not purchased yet
---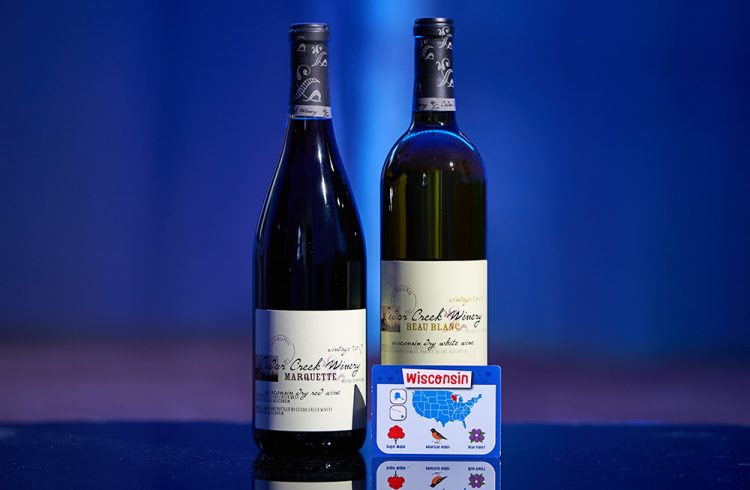 Marquette
Cedar Creek Winery
Vintage 2017
Alternate Wine:
Beau Blanc
Cedar Creek Winery
Vintage 2018
---
Wyoming
Not purchased yet
---
Bitcoin
Litecoin
Donate Bitcoin to this address
Scan the QR code or copy the address below into your wallet to send some Bitcoin
Donate Litecoin to this address
Scan the QR code or copy the address below into your wallet to send some Litecoin