The southern states have a reputation for loving sweet drinks to sooth their hot summer days. Sweet tea, strawberry wine, and nice cold lemonade are just a few of the beverages that come to mind when I think of "The South". I have a soft spot for this part of the country. My first real day job that moved me away from my hometown was in Atlanta, Georgia and the crowd I hung out with there introduced me to sangria (which launched my initial interest in wine).
Georgia, one of the original 13 founding colonies, has been attempting winemaking for almost 400 years now with limited success. It was the southernmost of the original colonies and the last to be created before the eventual US was established. Since the northern colonies had become established earlier on, Georgia was initially seen as a bit of a wild frontier with more opportunities for newer immigrants. Lots of them would bring vine cuttings from Europe with them in an attempt to establish vineyards. Time and again, these imported vines couldn't seem to survive, yet wild local grapes continued to strive. By the 19th century, its wine industry did eventually persevere through these difficulties as Georgia was ranked within the top ten states for wine production by 1900. Sadly like most other states, Prohibition destroyed any progress the state was finally making.
It wasn't until the 1980s that the industry rose from the dead and is now trying to find its place once again. My usual list of wineries per state, says that Georgia currently has 20 wineries, putting it near the middle of the states. It seems most of the wineries I found online from Georgia are focusing on what they know will easily thrive (like the native Muscadine grape) as well as those that have been engineered to succeed in hot humid clients (like hybrid grape Norton). Muscadine grows extremely well in the southern half of the US, and in more recent times as the temperatures seem to continue to increase across the globe, is starting to be grown more in the northern states as well. It's unfortunate that most average wine drinkers have not heard of it though.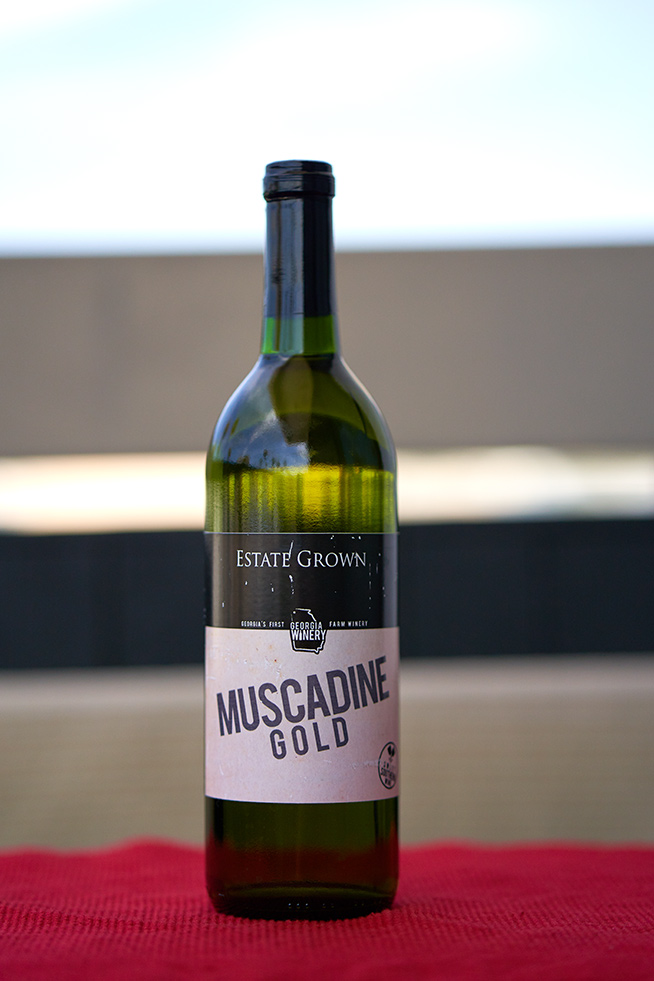 I chose my wines from arguably the most famous winery in Georgia, the Georgia Winery. They focus on both of the above grapes, some fruit-based wines, and also import several grape varietals from out of state. For my first wine, I selected a southern staple in the form of their Muscadine Gold. It's made using organic grapes from their founding Muscadine vines, and is truly a prime example of what Muscadine wine should be. From the first whiff, its aroma had several layers of ripe bananas blended with a rubber ball. It's an acquired smell to be sure but fairly common with Muscadine. This was a sweet wine, but not so over-the-top that you go into shock. I haven't had many memorable Muscadine wines in my life, but this one is definitely in my top 5.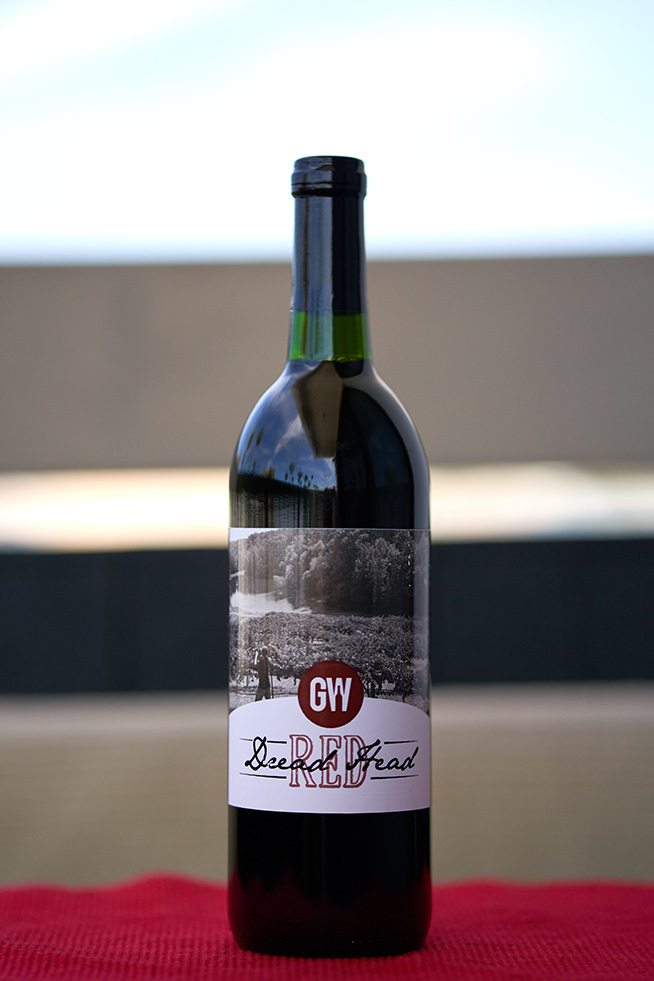 For my second wine, I went with their Norton wine "Dread Head Red". It's aroma was smoky and reminded me of the smell of a backyard BBQ. It's appearance and taste were medium bodied with a peppery black currant finish. This was an okay Norton, but I tend to enjoy them fuller-bodied than this. Between these two wines, the Muscandine Gold won me over more.
You can see a list of states I've reviewed on my main 50 Wines From 50 States page.
Send me Sats!