Maine is an interesting case in my study of wineries across the United States. While the state is coastal, it is also along the northern end of the East coast, two unique factors that bring an interesting mix of positives and negatives that currently make it difficult to grow wine grapes.
Like many other eastern states, I'm sure early settlers attempted to grow grapes and make wine, but there is little record of this anywhere. The first actual registered winery (Bartlett Maine Estate Winery) happened in 1983, so the commercial industry itself is still very young and emerging.
For the most part, fruit wines have been the primary focus with French hybrid grapes slowly entering the picture. Microclimates are the saving grace that has allowed many of these hybrids and other typical varietals to be successfully grown.
For my Maine wine tasting, I chose wines from Dragonfly Farm & Winery located in Stetson, Maine, a small town near the center of the state. The founders often traveled to Germany and fell in love with the wines there, so it's easy to see a German influence on their wines. If you've ever tried a German wine, you've probably noticed that they usually classify their wines based upon the ripeness of the grapes which more or less translates down to how sweet (or not sweet) a wine is. And not to stereotype too much, but a generous portion of German wines are typically sweet. So it is easy to see the connection Dragonfly Farm & Winery has with Germany since many of their wines are sweet. In 2021, the winery was sold to new owners, but many of the wines have remained the same.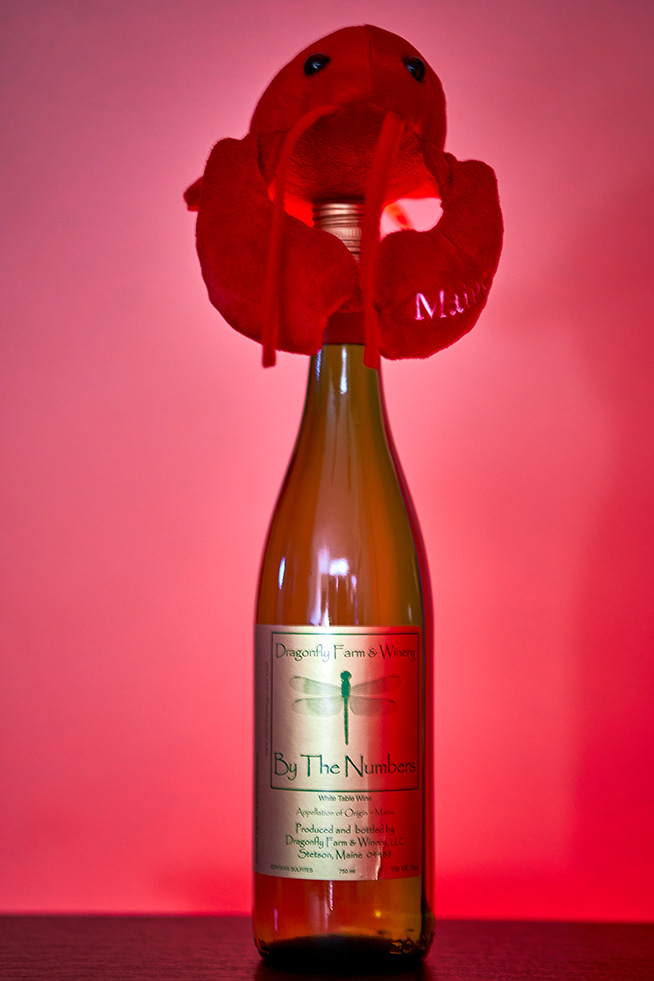 My first wine was their By The Numbers (non vintage), made from ES 7-11-22 Swenson Hybrid a descendent of Gewurztraminer. It does remind me of a Gewurztraminer from Pfalz, Germany I've had in the past, but even sweeter. There's notes of candied ripe apple and lychee with a syrupy finish.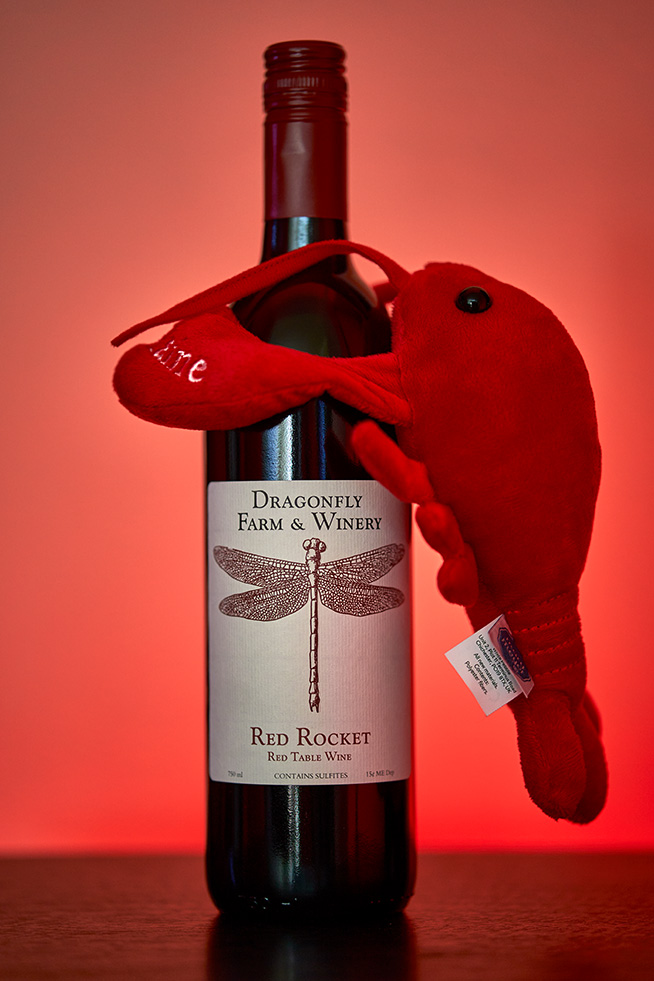 I chose their Red Rocket (non vintage) as my second wine. It is made from Marquette grapes and this was apparently the first year the've made it. I do have to say that I wasn't expecting this wine to also be sweet as the label description just says "Red Table Wine" and their website description doesn't mention it either. Once my senses adjusted, I did start to enjoy it though. There were heavy notes of black currant, almost like biting into a sweetened fruit itself. As the finish lingered, I could sense a bit of vanilla on the tongue as well.
While super sweet wines aren't my normal preference, I did find both of these enjoyable. Overall, I think I preferred the white By The Numbers a bit more.
You can see a list of states I've reviewed on my main 50 Wines From 50 States page.
Send me Sats!