Wisconsin is another one of those northern states that must be strategic with the grapes they try to use for wine. With it being just a trip across Lake Superior away from Canada, it's at the extreme northern end of the Midwest and neighbors one of my favorite winemaking states, Minnesota.
Wisconsin's wine history reads off fairly similar to most of the other Midwestern states with early settlers from the 1800s attempting to start vineyards. However, it does have a standout name among these settlers, Agoston Haraszthy. Agoston, born in Hungary, was a bit of an adventurer and helped found Wisconsin's early wine industry. His early vineyards and wine cellars are now today part of historic Wollersheim Winery in Prairie Du Sache, which is the second oldest winery in the United States. The thrill of the California gold rush called out to him though, and he eventually left for the West Coast to seek his fortune. He is widely believed to be one of the pioneers who brought dozens of different varietals to the West Coast.
Prohibition and climate issues all but killed off Wisconsin's wine industry until the 1960s. As a colder northern state, it now relies heavily on the cold-hearty native and hybrid varietals like its neighbors. If you recall from one of my past reviews, the University of Minnesota is well known for developing grape hybrid varietals that can handle the hardships of the American plant diseases and climate swings. With Minnesota being right next door, I'm in no way surprised to see several of their varietals now growing in Wisconsin.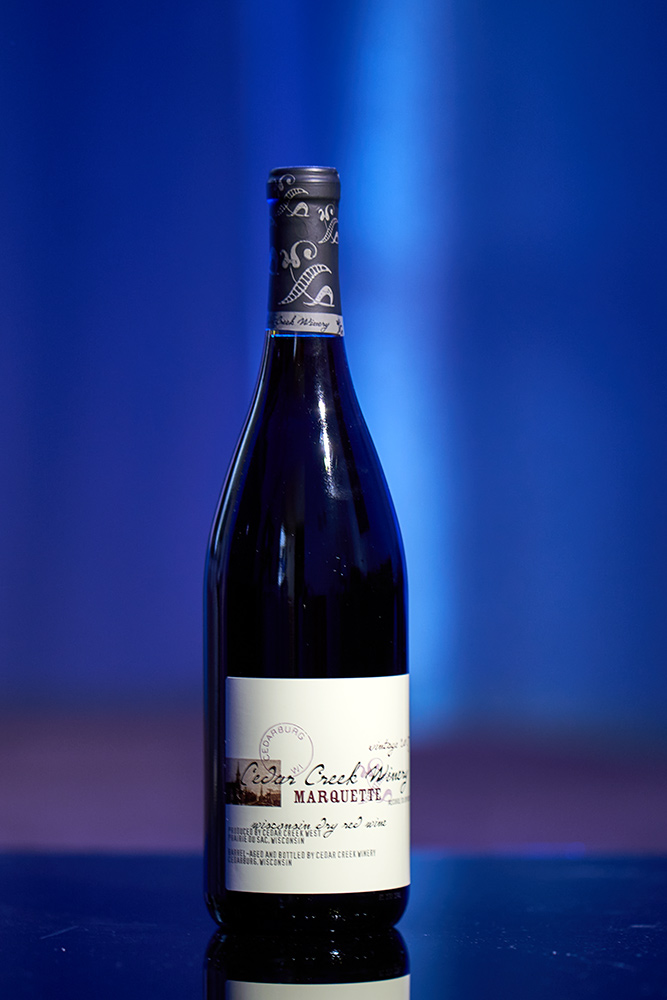 For my Wisconsin tasting, I decided to order wines from historic Wollersheim Winery's sister winery, Cedar Creek Winery which was founded in 1990 and is located in the Cedar Creek Settlement with buildings dating back to the 1860s.
For my first wine, I went with their Marquette, one of those University of Minnesota hybrid creations. Its color was a fairly light purple, which to me is a trait it inherits from its grandfather, Pinot Noir. The most dominating aromas for me were a mixture of black currant, tobacco, and flint. Both tannins and acids were both on the low side and I often find that these hybrids to have a fairly common peppery finish to them as well.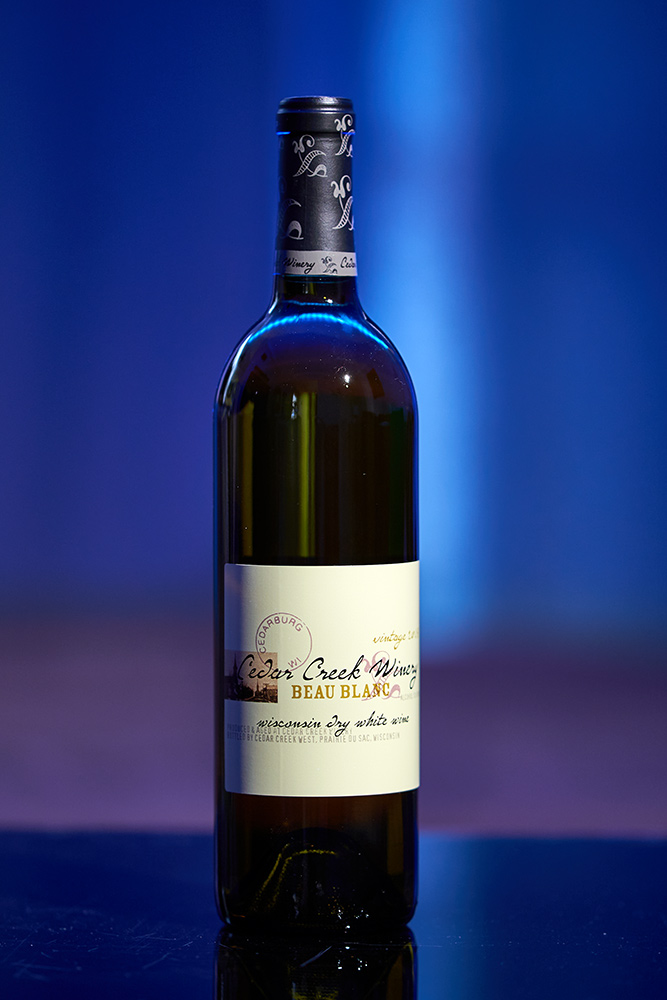 My second wine was their Beau Blanc made from 100% Wisconsin-grown St. Pepin, another U of M hybrid creation. It was a fairly light in color white wine with aromas I found similar to a dry Riesling, like the "rubber ball" smell and a bit of some florals. Its flavors reminded me of biting into an older apple that was a bit muted in taste but still contained a hint of sweetness.
Overall, I'd have to choose the Marquette over the Beau Blanc. The Marquette was multi-layered with several different aromas and flavors that the Beau Blanc just couldn't provide. It will certainly be interesting to keep tabs on what happens in the Wisconsin wine industry over the next 10 years.
You can see a list of states I've reviewed on my main 50 Wines From 50 States page.
Send me Sats!