Texas' wine industry has always puzzled me. I'm a bit surprised that it hasn't become more popular by now. All of the right pieces are there, yet you won't find any major retailers selling Texas wines (except locally within the state itself).
Texas was first explored during the early 1500s by the Spanish and during the 1650s Franciscan priests began making wine near El Paso, so it's considered one of the oldest US wine regions (if not the oldest). Sadly its industry was destroyed by Prohibition like most other states and it really wasn't until the 1970s that it started to turn around. The Lone Star State is second only to Alaska as far overall land mass yet is currently 5th largest as far as actual wine production. With this large size in all four directions, it is able to offer a wide range of microclimates suitable to different grape varietals.
While the state of Texas has had too much of an impact on the wine history directly, but most of the varietals and wine regions we know today may no longer exist if weren't for T. V. Munson from Denison. This man and his knowledge of native varietals saved the world from the phylloxera epidemic. His knowledge lead him to the idea of grafting vines onto American rootstock that were resistant to the insects thus stopping a catastrophic situation from expanding any further. If not for him and his idea, what types of wines would we be drinking now?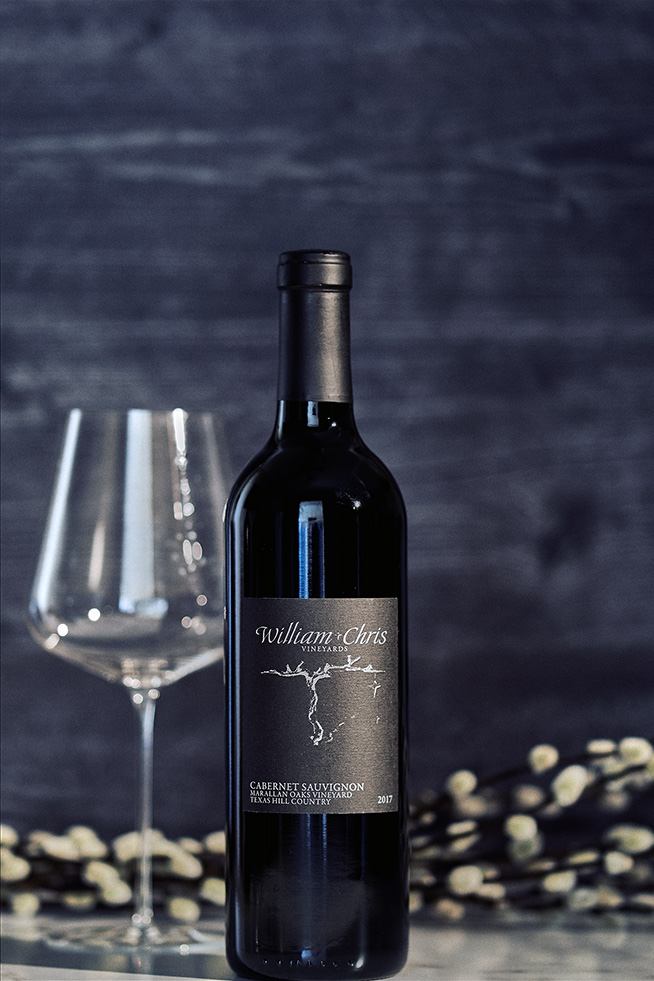 For my Texas tasting, I chose wines from William Chris Vineyards based upon a recommendation by @tx_wine_pilot on Instagram. William Chris Vineyards located in Hye was created as a partnership between two expert winemakers in 2008. For my first wine, I chose their 2017 Cabernet Sauvignon Marallan. I'd honestly have a hard time separating this one from your standard Napa or Sonoma Cab with notes of oak and lots of black cherries, high alcohol, and lots of tannins. This was quite an amazing full bodied wine. I sometimes find Cabernet's too fragrant, but this one was just right.
My second wine was their 2016 Tannat Hye Estate. From some of the information I found online, Texas is often compared to Spain or Portugal when it comes to wine. Though neither of those regions are huge in Tannat, Tannat does trace its origins back to North Spain/Southern France. So I thought this would be also be a good varietal to try. Overall, their Tannat was much less aromatic than the Cab. It had hints of plum and oak, but both were much more muted. Its tannins did seem to be higher though and both had about equal finishes. It packed quite a huge punch from those. This was still a solid wine, but was no match to their Cabernet Sauvignon.
I came into this tasting expecting Texas to not mess around and was very happy with the results. It looks like William Chris Vineyards is truly producing extremely top notch wines in Texas, it's just a bummer that more of the world has yet to discover what they have to offer. Hopefully this will not only change for William Chris Vineyards, but for the rest of the state's wines as well!
You can see a list of states I've reviewed on my main 50 Wines From 50 States page.
Send me Sats!