One of the main reasons I wanted to do this grand plan of trying wines from all 50 States was to interact a bit with wineries from around the country. With how easy e-commerce is these days, there isn't a big reason to purposely communicate with anyone. Place your order online and then several days later your package arrives. After I placed my order for Louisiana, they personally called me to be sure that I will be able to receive their package around a projected delivery date. They didn't want to see my package get returned. This concerned phone call gave me a chance to speak a bit with them about their wines and winery. After the call ended, I had a big smile on my face. What a world we leave in these days. A guy in Los Angeles could locate a small winery in Clinton, Louisiana, order wines, and then see them arrive in about a week or so. Chances are I may never get to travel to their actual winery, but at least I can still try their wines from afar.
Louisiana is deep in the southern part of the US and summers can be very hot and humid. That's far from your ideal climate for growing most of the common winemaking grapes. This, however, doesn't mean that wine isn't being made there. Muscadine, a native Southeastern US grape, is extremely well known for making Southern Wines. It's built to handle the temperatures of the South, as well as those diseases and funguses that plague most other vines. Most high-brow wine drinkers have either never tried it or simply do not like it. It's flavors and aromas are typically very different than what most people are used to. I believe like several things, it probably tastes better to people who grew up with it and those who are used to it's unique characteristics. I personally did not grow up with muscadine wines (or really any wines for that matter), so it did take some getting used to. But I have no problems drinking it now.
There isn't a whole lot about history of wine in Louisiana. I did read a bit about wines being made early in the 1700s, but then not too much else out there. Depending on where you look online, Louisiana only has about 7 wineries. I'm sure a huge reason behind this is related to the climate issues mentioned above as well as the limited types of grapes that can grow well there. Part of the problem I have in states like this is either due to limited shipping options or wineries relying on out-of-state grapes to make their wines. While a wine "made" in Louisiana is nice, I want a wine from grapes grown in the state too.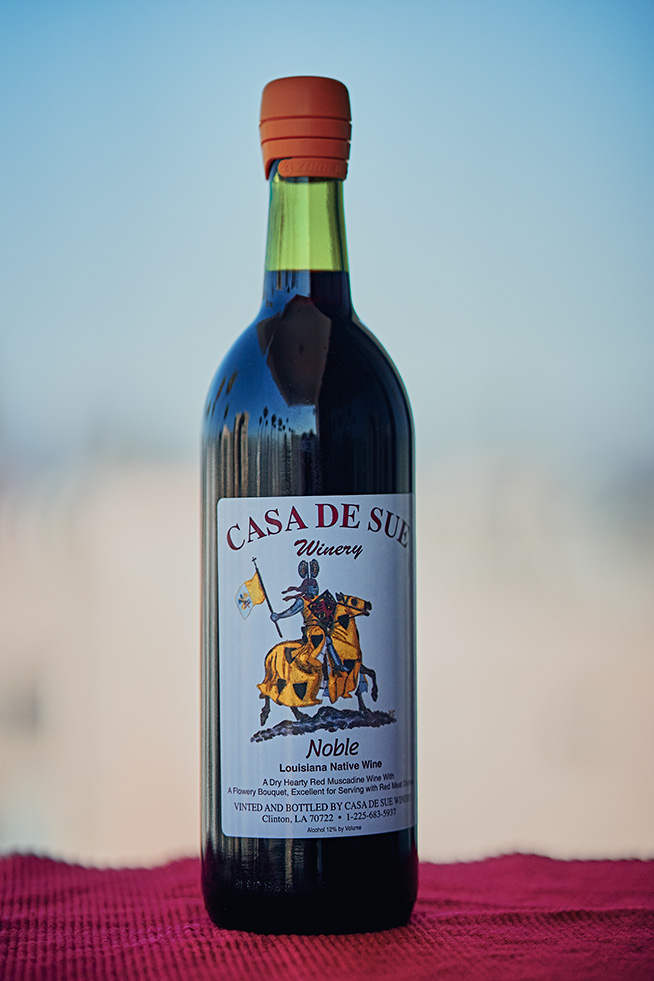 For my Louisiana tasting, I chose Casa De Sue Winery from Clinton, Louisiana. They were the first licensed winery in the state (1992) and their name is a derivation of the owners' family name (Cazedessus). My first wine from them Noble, was a dry red muscadine wine. Muscadine wines are often said to have foxy aromas. I actually found this one to be a nice subtle version with very little tannins and had a bit of a fizzy acid feel on the tongue as well. Cranberry was probably the top aroma I could smell from this wine. This was probably one of the better dry muscadines I've had. It's aromas weren't so over powering and the finish didn't drift off too far into foxy-land.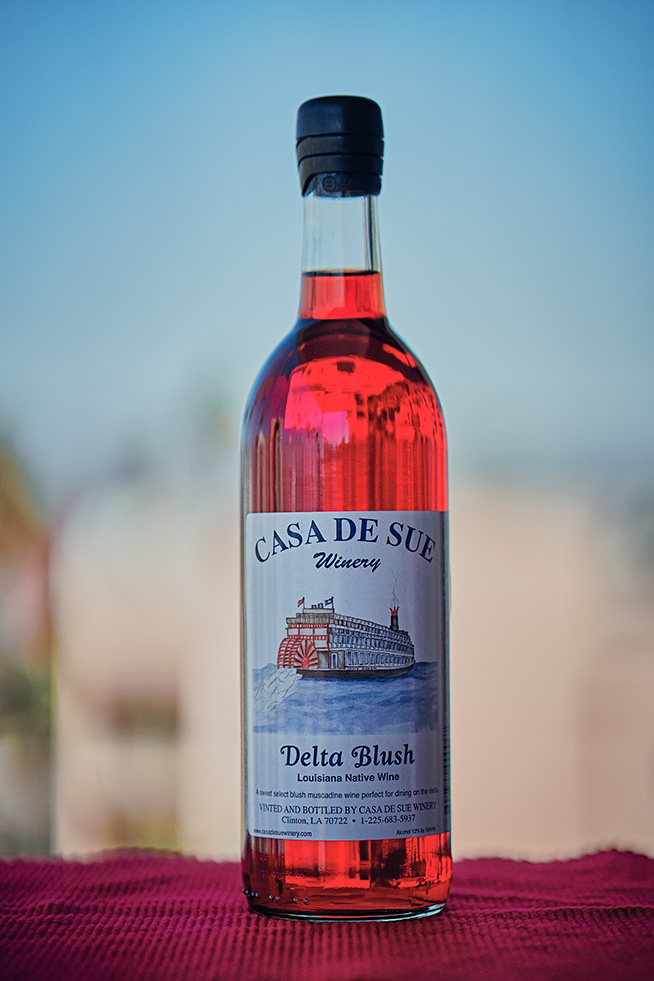 My second wine called Delta Blush, reminded me of a muscadine Rosé. Lighter in color, it had a tiny hint of sweetness and was best served chilled. This lightness carried throughout the wine as it had nearly no tannins and very little acid. It's aroma actually reminded me of potpourri as the range of smells was quite thorough including cinnamon, pine, and candied fruits. I definitely enjoyed this wine the most. Maybe I need to take a trip down the delta?
You can see a list of states I've reviewed on my main 50 Wines From 50 States page.
Send me Sats!