Pop question! Which state had the USA's first AVA awarded? I'm sure based upon the state this article is about, you may have guessed Missouri. If so, you are correct.
When people think of US wine history, most average wine drinkers will probably think of California and New York as two of the key states that helped put this country on the proverbial international "wine map". What many of them won't know is just how big of a role Missouri played into its early success.
It was Missouri's German immigrants that first established its wine industry, which is why its primary wine region was called the Missouri "Rhineland" in these early time periods.
At one point in the late 1800s, more wine was produced in Missouri than in any other state. That's saying something considering California's wine industry was already flourishing in southern California by this point and the future powerhouse regions in the north had been established for several decades too. By the time of Prohibition, Missouri had become the second largest wine producer.
In 1980, Missouri received the first official AVA in the country with the Augusta AVA. This was largely out of respect to this region successes during the 1800s.
Missouri in a way was my second home state while growing up in the Southern Illinois. My maternal grandparents grew up there, so I have lots of fond memories of family trips to where they grew up. Once I became an adult and began working in the dotcom industry around 1998, I eventually lived in St. Louis a couple of times. Because of this, I've tried several Missouri wines in the past from this "Rhineland" corridor and highly recommend the experience of biking between wineries along the Katy Trail.
Since I've already tried several wines from the "most famous" region, I decided that I would look for somewhere else. My grandfather grew up in the small town of Marquand (current population of 217) which is a bit more southern and was happy to see that wines are also being produced in this area. It's definitely a blink and you'll miss it town. The town center is only a couple of blocks. I was able to find Durso Hills Winery which had been located directly downtown with a restaurant attached, but has now opened up a much larger location a mile or two down the road fully equipped with a tasting room and space for events.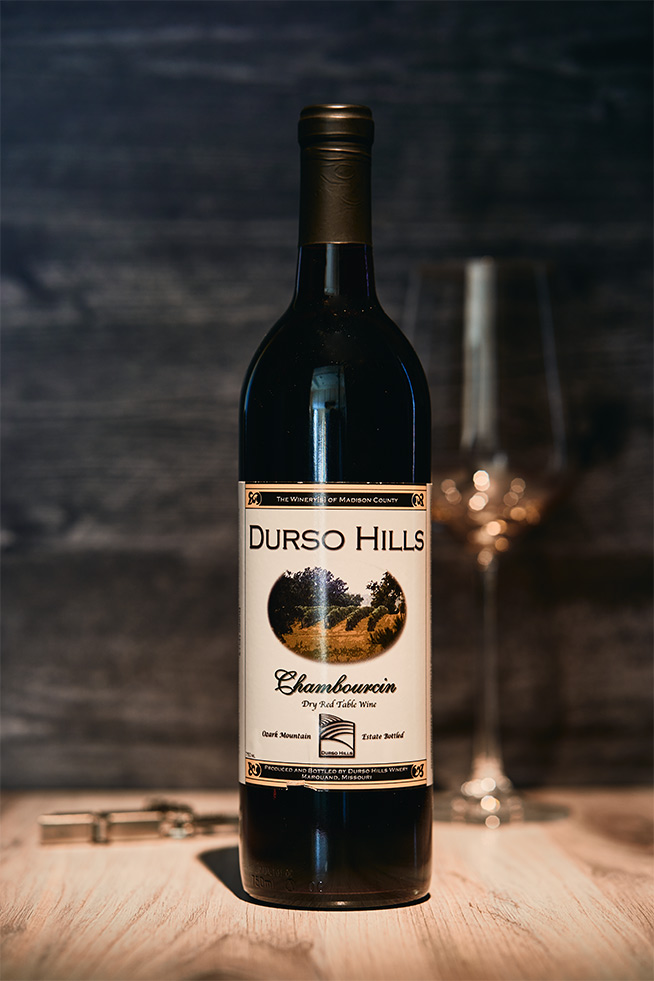 Their Chambourcin was my first wine for this tasting and was a solid example of what I've come to know from this varietal. It was a somewhat lighter purple with mild tannins and acids with a mix of cherry and other spices on the nose. There was a bit of that "foxiness" that I've come to understand from these hybrid varietals.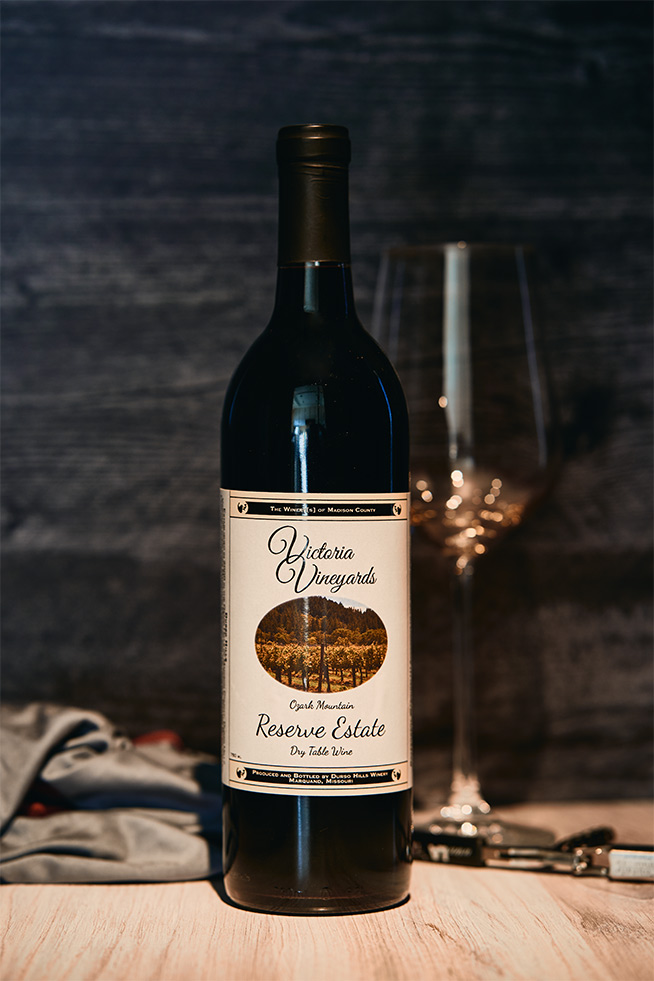 My second wine was their Victoria Vineyards Reserve Estate red table wine. From my understanding, this is mostly Norton but didn't meet the minimum 70% to be labeled as such. Norton is without a doubt the varietal that made Missouri wines so popular in the 19th century. For me, it was sometime in 1999 that I tried my first Missouri Norton and it has always stuck with me as a solid native alternative to the more famous Noble varietals of Europe. I had never heard of Norton at that time, but would definitely remember it afterward.
This wine was much darker than the Chambourcin and a bit more red tinted. It also had the same "foxiness", but its aroma was much more fragrant and contained mostly dark cherries with a hint of chocolate. There seemed to be a bit more tannin in this one, but felt the acids were very similar.
Overall, I preferred the Reserve Estate wines a bit more, probably due to its fuller body. Both of these wines tasted like standard versions of what I've come to expect from these native and hybrid varietals that grow well in the midwest. It's clear to me that while certain areas of Missouri currently receive more attention, other parts of the state can be just as good.
You can see a list of states I've reviewed on my main 50 Wines From 50 States page.
Send me Sats!