Scuppernong was a name I had heard for the first time when I first started making my own wines and is considered the ancestor to many of the now more well known Muscadine varietals. It is one of the larger native muscadine varietals that grows easily in the Southern states and at one time was a very popular in the early years of winemaking. Eventually, European grapes took their foothold in the US and most of the native grapes slowly fell out of favor. It was in North Carolina that Scuppernong was first cultivated by winemakers and lead to the state being one of the leading US wine producers of the 19th century. North Carolina's wine industry took a major hit from the Civil War and was then completely decimated by Prohibition. It wasn't until almost the end of the century that its modern wine industry returned.
Though I've tried several muscadine wines before, I have not tried Scuppernong and was hoping to find one from North Carolina for this my tasting. Unfortunately, the wineries I did find that offered it would not ship California. I decided on Carolina Heritage Vineyard & Winery located in the Yadkin Valley at the northwestern end of the state. They've been in business since 2005 and grow their own organic grapes and blueberries.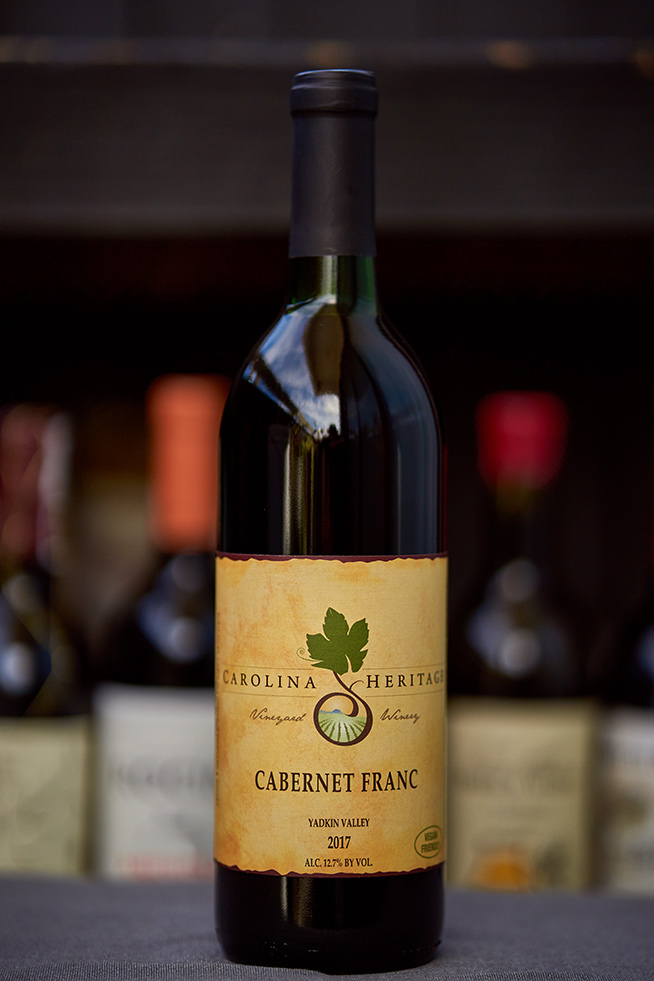 For my first wine, I chose their 2017 Cabernet Franc. I found it to drink a bit older than its vintage with medium tannins and acids. It had a dark red color and notes of black cherries, cigar box, and a small amount of oak. There was also a hint of aromas that reminded me of the "foxiness" often attributed to hybrid wines, which made me wonder if a tiny percent might possibly be blended in.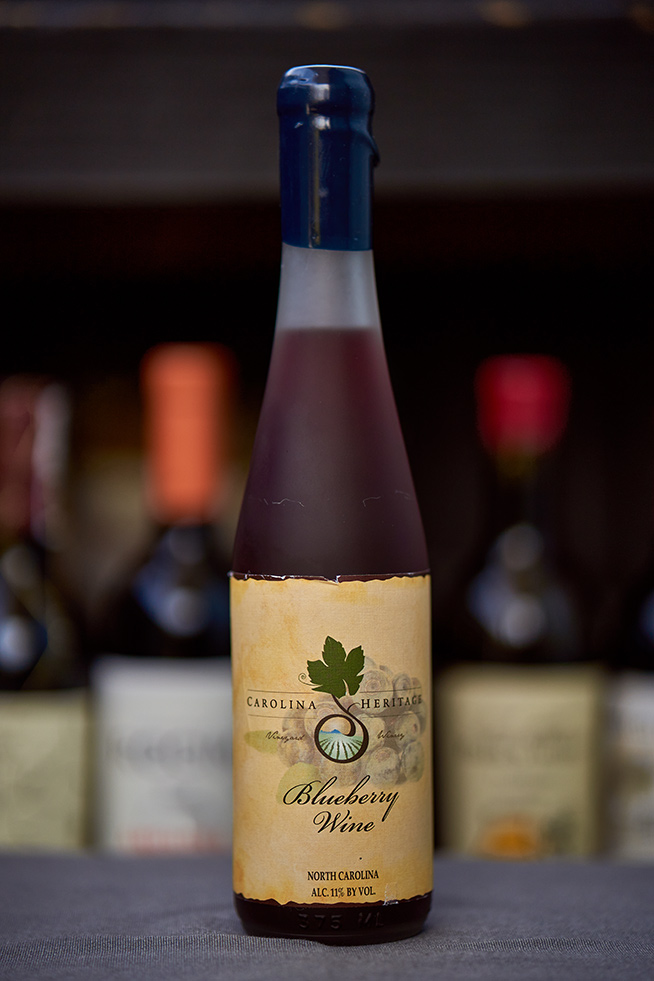 As I mentioned earlier, Carolina Heritage Vineyard & Winery grows their own blueberries so it was a personal requirement that I needed to try their organic Blueberry wine. Its aroma clearly smelled of blueberries and I'd put its sweetness level somewhere in the medium to medium high range, but not too overwhelming. It's clearly meant to be a dessert wine as it comes in a smaller bottle.
Overall, I'd say that I enjoyed the Cabernet Franc the most between these two. It was a solid aromatic wine with ample amounts of tannins and acids. The Blueberry wine was good, but I'm simply not a big fan of sweet wines. As one of the older states and in a subtropical zone, I'm curious to see where the NC wine industry will head in the near future.
You can see a list of states I've reviewed on my main 50 Wines From 50 States page.
Send me Sats!