The 38th state of Colorado may very well be the biggest "diamond in the rough" of US wine regions that I've tried so far. Its elevation and drastic temperature shifts throughout the day means that it has huge potential for the future of winemaking. Climate change is mentioned on the news at least once a day anymore, and it's hard to say with 100% certainty what the temperatures will be like along the California coast in 20-30 years. Colorado with its Rocky Mountain slopes has a long game advantage with a wide range of microclimate possibilities. It will be very interesting to see how their wines evolve over the coming decades.
Winemaking first began here during the 1800s when miners settled in the state. Prohibition then destroyed this budding industry like it did on most other states, and it wasn't until the 1960s when winemaking began anew in Colorado. Wikipedia lists that there are now 165 wineries in the state, which makes me wonder how out of date the list I have been using here is. That site lists less than half of this number. Has Colorado's wine industry really been booming that much recently? Or are one of these websites that inaccurate? I know other industries like Cannabis and Hemp are doing well in the state, so maybe winemaking is as well.
From the wines I tried for this tasting, I can easily say that I am not surprised by this success if most of these wineries are producing wines similar to them. For my Colorado tasting, I chose wines from Colterris Wines. All of Colterris' vineyards are located in the Grand Valley AVA and its wines are 100% Estate-grown. This is a clear sign that they want to be in complete control of their wine and it shows. An interesting fact about their wines is that they are using screw caps. You don't see this as much with US based wineries as you do in Australia.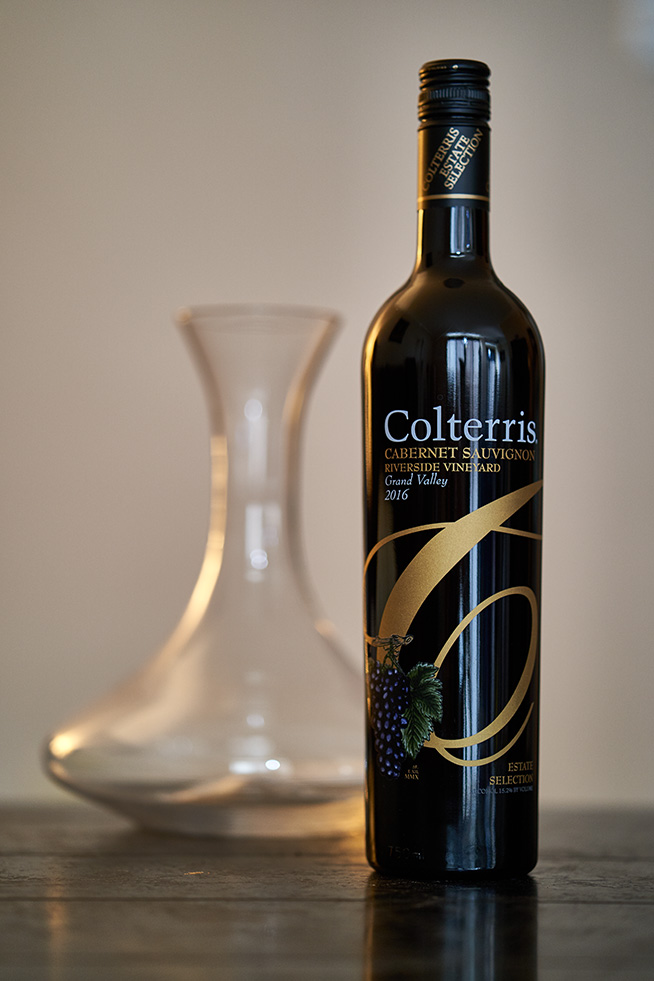 For my first wine, I chose their 2016 Cabernet Sauvignon Riverside Vineyard Estate Selection. I had heard through the grapevine (haha) that Cabernet Sauvignon was growing well in Colorado, but I didn't know it was growing THIS well. This was wine bold and full-bodied with deep colors. It had a powerfully high amount of tannins and medium acid. It's flavors ranged from lots of black currant, possibly some vanilla and spices I couldn't determine plus a bit of chocolate. Those powerful tannins blended well into a lasting finish as well. By and large, this was the best Cabernet from any of the states I've tried so far. I'm tempted to order another bottle and hold onto it for several years just to see how it will age.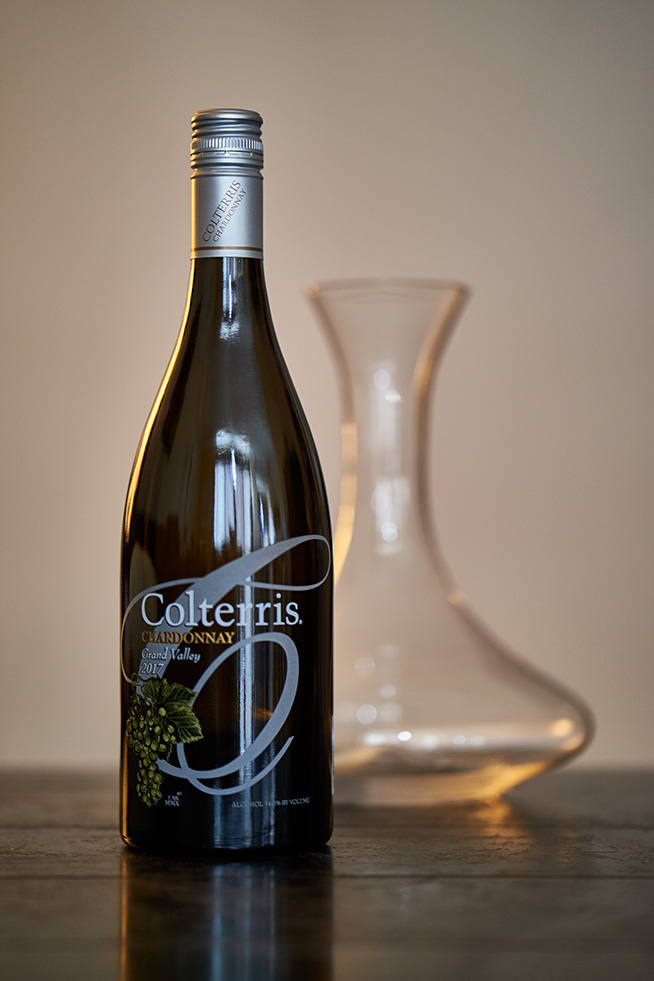 Not to be outdone, their second wine (a 2017 Chardonnay) caught me off guard as well. Now this was an aromatic wine with a zen like balance of apples, oak, and a hint of butter. The wine's color was a nice shade of light yellow showing that it could age a bit longer possibly. I checked their website afterward and found their blending method rather interesting. Half of the wine was aged in new oak while the other half was aged in steel. It was then blended together for a perfect balance. Their mention of butterscotch as a flavor note was a new one for me. My tasting notes aren't typically that advanced to think of butterscotch as an option, but I could totally taste it afterwards. They tricked my mind! After this wine, I am officially removing the label that I'm not a white wine guy. I can't possibly continue calling myself that when this Chardonnay ended up being drank faster than the Cabernet Sauvignon. It's one of the better Chardonnay's I've had in a while that's for sure.
Colorado is now my #1 state to watch for wine in the future. At least until I try my next state!
You can see a list of states I've reviewed on my main 50 Wines From 50 States page.
Send me Sats!