The 45th state of Utah has always intrigued me with its picturesque landscapes of wide open lands and mountains. Utah is certainly a gorgeous state, but can it produce wine?
Winemaking was first attempted in the mid 1800s, but due to several reasons was stopped until the 1970s. A large part of this is because of its heavy Mormon population that do not drink alcohol. When you don't have much support from your own neighbors, they can certainly make things difficult. It's cool dry climate is more than likely a solid second reason why winemaking hasn't found much success until modern technology could assist. Now there are 6 or 7 wineries (depending on where you look online) scattered across the state but it is still difficult to find wines being produced from Utah grapes. Many of the wineries are still using out of state grapes to make their wines. I also ran into my usual shipping issues that prevent me from buying wines from certain wineries.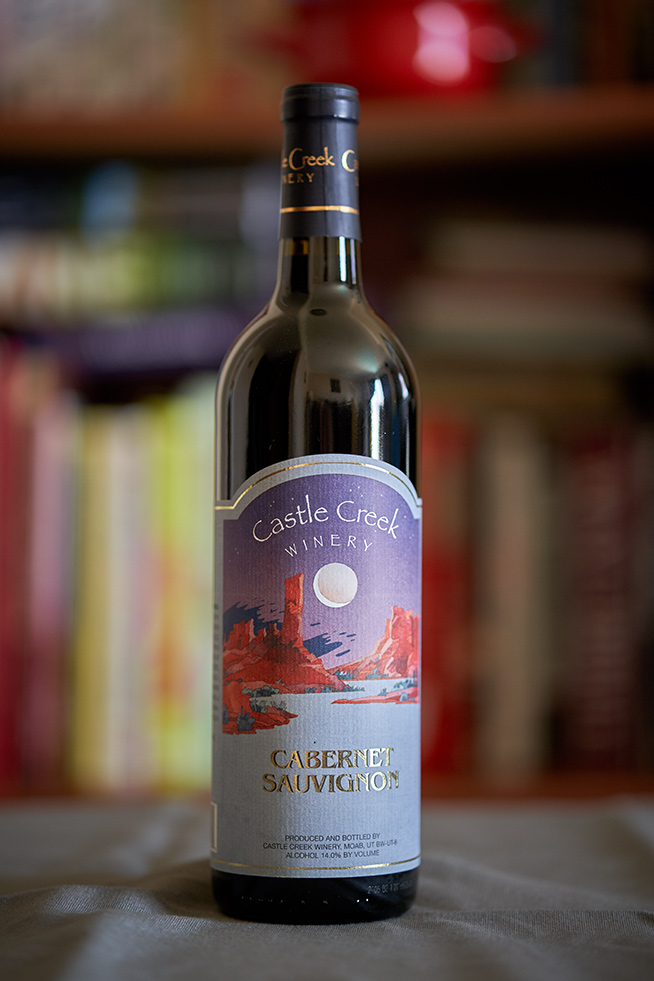 I opted to choose arguably Utah's most popular winery, Castle Creek Winery located in Moab, Utah. They are considered the oldest in the state and grow their own Pinot Noir, Merlot, Cabernet Sauvignon, Chenin Blanc and Chardonnay. For my first wine, I chose their Cabernet Sauvignon. Now this was a solid Cab and I admit, I wasn't expecting something as good as it was. It was medium bodied with a mid-range of tannins and medium amount of acid. Its nose and flavors were loaded with black currant and some earthy minerals. This was a better than average red wine that could compete against red wines in more popular places like Washington or mid-priced Bordeaux.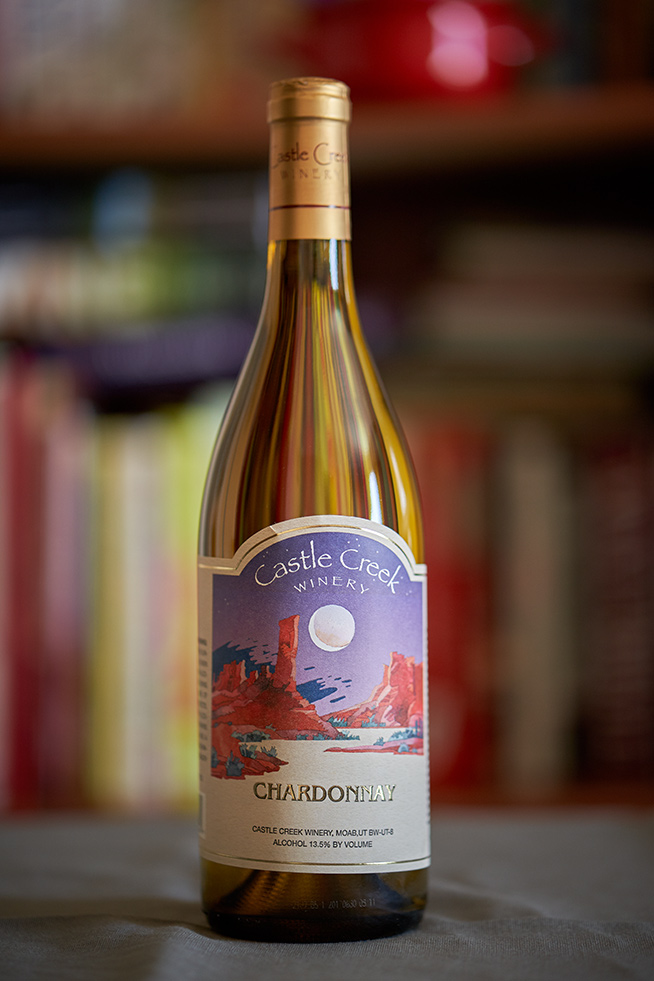 As good as the Cab was, my second wine actually wowed me even more. I often like to say how I do not consider myself a white wine fan, but at what point must I stop saying this when I end up liking a white wine more than a red? My second wine was their Chardonnay and it was magically aromatic. It had a potpourri of several fruits but it especially smelled of apples, pears, and lemon. Its flavors had a bit of a citrusy tart to it with a nice lingering finish as if I just had fresh apple cider. Typically, the red wine is drank much faster at my house, but this time the white was gone first. Even my wife, who also prefers reds, chose their Chardonnay. Checking their website does show that it has won several awards, so I'd have to agree with those judges.
Utah may be low on the winery list, but it has jumped rather high on my list.
You can see a list of states I've reviewed on my main 50 Wines From 50 States page.
Send me Sats!