My guess is that when Rhode Island is mentioned, the first thing that comes to people's mind is how tiny it is. Then when the vineyards in Rhode Island get brought up, I'm also guessing that most people would respond with, "How? It is so small. Where could they possibly put vineyards". I truly can't speak for other people, but the comments above did cross my own mind. I've never been to Rhode Island so that's probably the main reason for my own lack of knowledge about it. And for this fact, I was so very sorely mistaken.
One of the 13 original US colonies, it was originally called "the state of Rhode Island and Providence Plantations", but just recently voted to remove the "and Providence Plantations" piece. Viticulture likely started in this region sometime in the late 1600s to early 1700s when King Charles II encouraged winegrowing through the colony charter. Rhode Island's mild maritime climate with long coastal lands make it perfect for wine production. Just like most of the US, wine production tapered off to a halt during Prohibition, but eventually rebounded in the 1970s with hybrids and typical varietals.
For my Rhode Island tasting, I chose wines from Newport Vineyards owned by the Nunes family since 1995. It is located on Aquidneck Island known to have great farming conditions and has roughly 50 acres set aside for wine grape vines.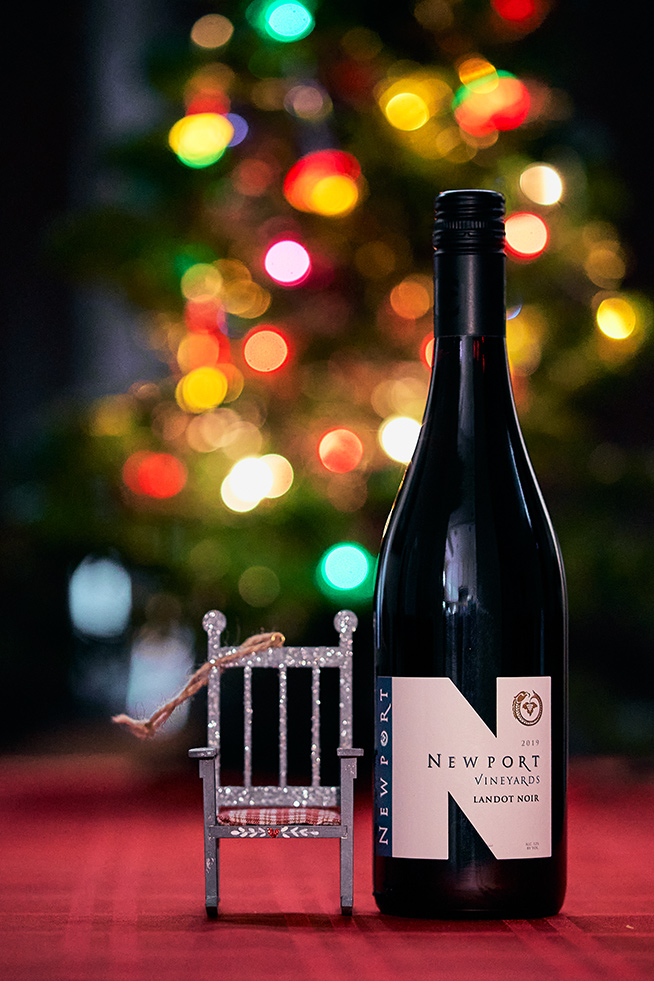 I chose for my first wine their Landot Noir, a red hybrid varietal that I had only known as a parent of Frontenac (another hybrid I have had from other states). From my research online, there are currently only 4 total states that produce wines from Landot Noir which surprised me a bit. It did not have much of the "foxiness" aromas that many American hybrids are known to have and is often the explanation given as to why hybrids could never compete against Noble grapes. Its color was very deep purplish-red with medium tannins and had a handful of light aromas ranging from dark berry jams and black cherries. I detected a few fruity flavors, but again overall it had a sort of berry jam taste as well. This was overall a pleasant red wine that hit all of the right average spots for a solid good wine.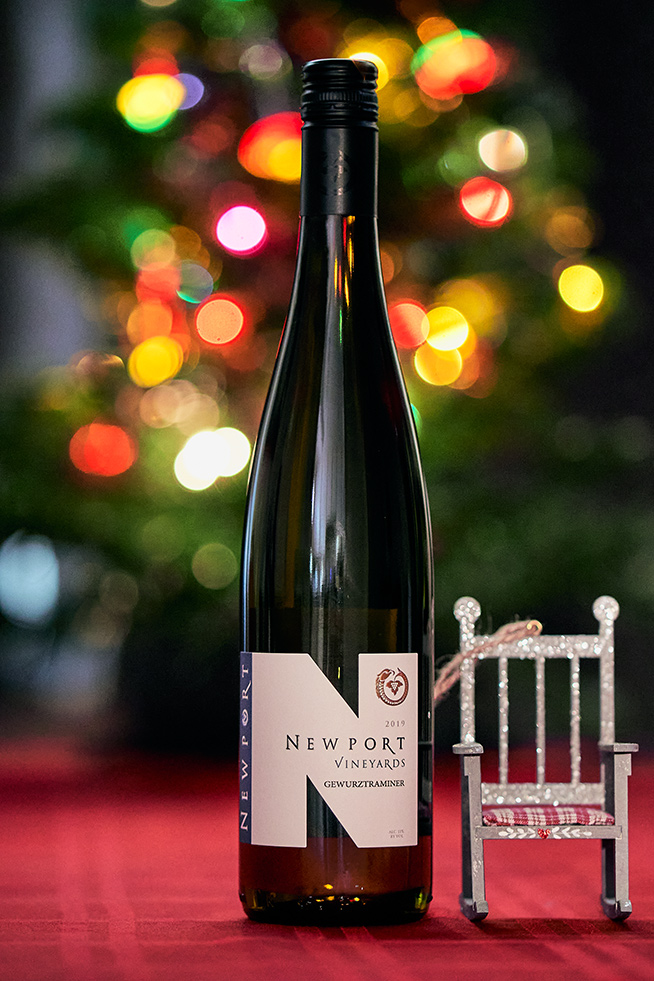 Their Gewürztraminer was what I chose for my second wine and "Wow" was the first word that came into my mind after tasting it. Gewürztraminer as you might know is my favorite white wine and I have a particular blend of florals and sweetness that I always look for in it. Newport Vineyards' version has to have the biggest bouquet of aromas that I've ever experienced with a Gewürztraminer. It's not overwhelming at all, just a solid blend of aromas that has layers and layers of fruit and florals. I tasted several tropical fruits and found its sweetness to be somewhere in the medium range, not as sweet as I prefer but very close. I tend to prefer German style Gewürztraminers which are typically sweeter than their French relatives. This was one of the best Gewürztraminers I've had in a long time.
As you might have figured out already, the Gewürztraminer was my favorite wine of these two. This choice has a bit of bias in it as it is hard to beat a personal favorite when nearly all of the boxes are checked. Their Landot Noir was no slouch though and would have easily beat out a number of other wines I've tasted in the past.
I have to say that this Rhode Island tasting was a surprise to me. I really had no idea that such amazing wines were being produced in this tiny state. I'm looking forward to seeing what wines comes out from them in the not too distant future.
You can see a list of states I've reviewed on my main 50 Wines From 50 States page.