I decided that this past weekend would be focused on comparing a few Cabernet Sauvignons from a few places around the world. I would grab a couple of fairly typical examples and then compare them to not as common wines regions.
If you've been reading my blog long enough or following me on Instagram, it's no secret that I like to travel to China and also enjoy sampling wines from their numerous wine regions. One day while online, I came across a United States based importer, called Royal Comfort LLC, who was selling bottles of Cabernet Sauvignons from Chateau Rongzi Winery in the Shanxi province of China. I have some bottles from other parts of China, but I hadn't yet tried any wines from Shanxi. This quickly peaked my interest and I immediately purchased a couple of bottles.
Chinese wines are hardly available in the US, so the fact that someone had any for sale at all was a rarity. Most people overall in the US have never tried a wine from China, and most probably don't have any interest in doing so. They few I have asked tend to repeat what theirs friends have told them. Simply put, they have heard that they all suck. China itself is second to only Spain as far as total acreage devoted to planted vineyards, so statistically speaking that can't be entirely true. Sure, they can go for quantity more than quality, but someone somewhere in China must be focusing on quality wines, right?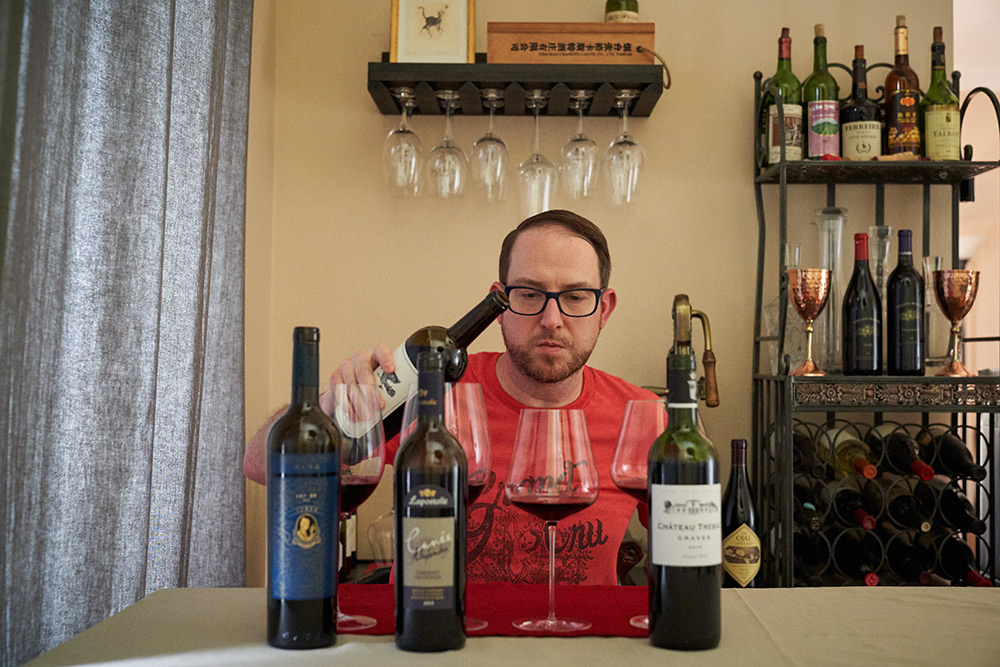 More and more of the larger corporate wineries from around the world are setting up co-op wineries with local companies in China. Beyond this, plenty of winemakers from Western countries are being hired as consultants to help Chinese wineries craft respectable wines that hopefully people the world over will be willing to try. The problem lies in that this is a chicken or the egg situation. Very few average wine drinking people have tried Chinese wines outside of China, so distribution businesses are afraid to chance profit margins on wines they aren't sure they can sell. The very few Chinese wines that have been sold in the US were on the higher end of the price scale, since they believe that cost possibly at least equals quality. I have noticed that some Chinese wines are available in the United Kingdom though, so it could just be the United States overly strict distribution process that is limiting it's availability here.
I had never heard of Chateau Rongzi before I saw these wines. Some quick research informed me that they had hired Jean Claude Berrouet, former chief winemaker of the legendary Chateau Petrus winery in Bordeaux. This certainly helps to heighten their legitimacy and overall potential in most peoples' minds.
Linfen, the city location for this winery, is a huge coal burning part of China and has somewhat of a bad reputation for being heavily polluted, and the Western news media loves to focus on the thick layers of smoke and smog that covers this area. Apparently sometimes so thick that you can barely see in front of yourself. If this is true (I've never been to Linfen), then I wonder how much this would affect the taste of wines from this region.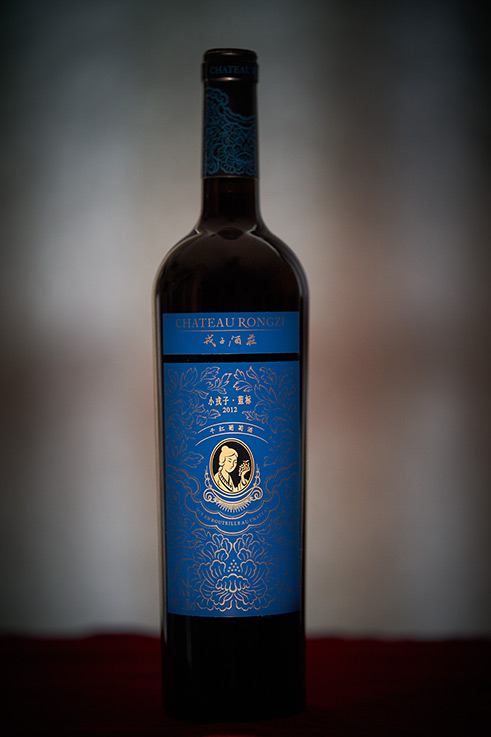 For this tasting, I decided to open their 2012 Cabernet Sauvignon. This wine's color was very dark. I had let the bottle breathe for about 2 hours, so I believe this should have been long enough to give a solid judgment. My first whiff on the nose gave a strange aroma that smelled like fresh rubber. I swirled a while longer and then smelled again. This time I could move past this rubber smell and was able to smell some sort of mineral and lots of olive. I admit, I'm not used to smelling so much olive on a wine as it through me off for a bit. Eventually I became used to the smell and could move on. I tasted very little tannin, but a higher amount of acid. Overall flavors gave a bit of strong darker fruits like dried plums. It had a lingering minerally finish that held on for a couple of minutes. They are certainly going for their own unique taste that won't leave you feeling it's just another Cabernet Sauvignon.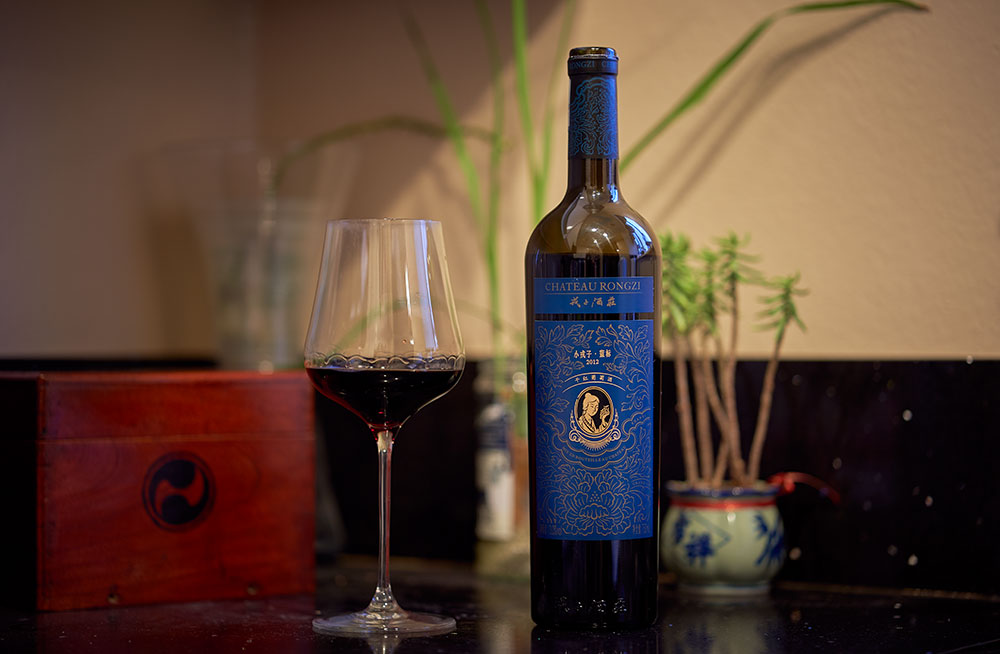 UPDATE June 4th, 2019: I opened a second bottle of this 2012 Cabernet Sauvignon by Chateau Rongzi. I did not experience any of the previous corked symptoms. My first bottle must have been a fluke.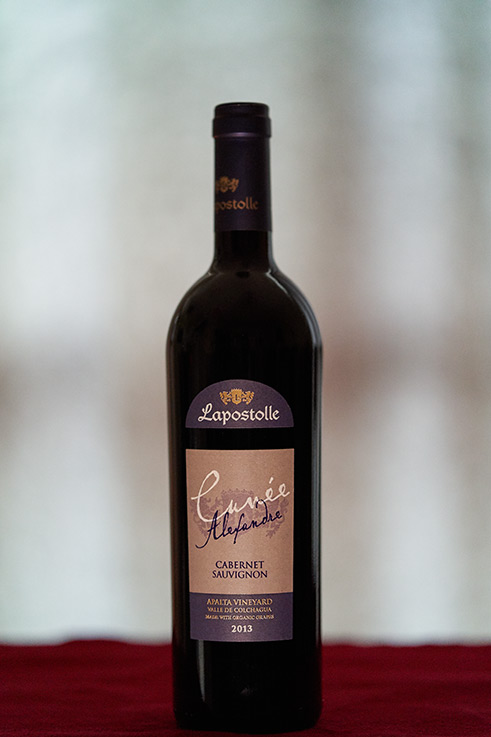 As a comparison, I chose from Chile a 2013 Cabernet Sauvignon by Casa Lapostolle. This is a 60+ year old vine Cabernet. Certain whispers around China is that they are sourcing bulk wines from Chile and rebranding them as Chinese wines. This seems to be mostly talked about with Cabernet Gernischt and Carmenere, which are two names for the same grape. I wanted to see about comparing Cabs though. From my travels to China, I do lots more Chilean wine for sale there than I typically do here in the US. There are entire wine stores that sell nothing but Chilean wines.
While there were some overall similarities between this wine and the Chinese wines, they were clearly quite different. This wine seemed somewhat young still. It was slightly lighter in color and had more chocolate on the nose then olives. The flavors were similar, especially with the darker fruits, but this one had stronger cherries more so than darker fruits.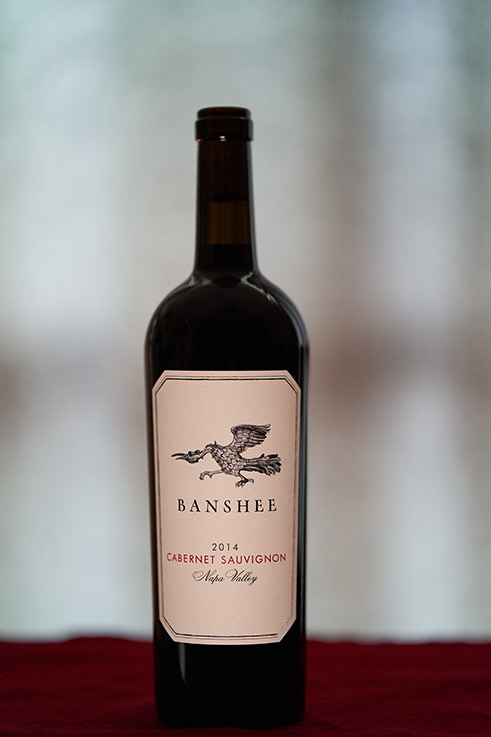 My second comparison, 2014 Napa Valley Cabernet Sauvignon by Banshee Winery, was the winemaker themselves call a nice ying-yang balance of Cabernet Sauvignon grapes sourced from several Napa Valley locations. It's nose was typical powerful hot New World, and flavors full of strawberries and cherries melted into dark chocolates. This was a solid Napa Cab at an affordable price full of tannins and light acid.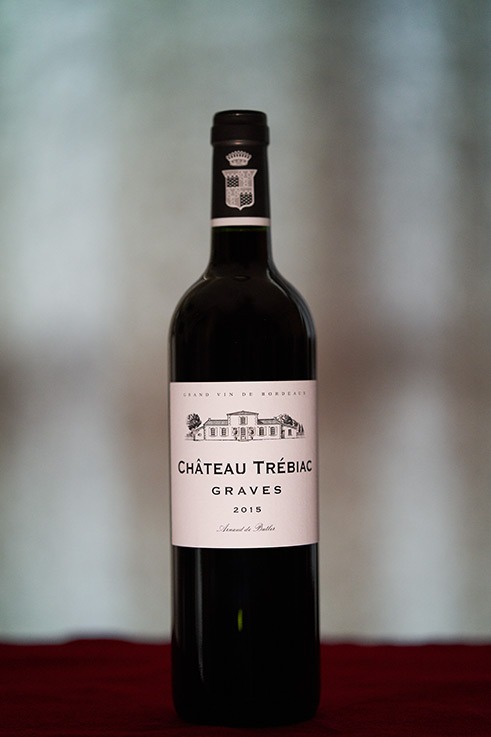 My final comparison, a 2015 Graves Bordeaux wine by Trébiac, ended up being a bit of a mix up. My favorite local wine store who are typically quite knowledgeable had labeled that this wine was 70% Cabernet Sauvignon and 30% Merlot. But once I had completed my tasting, I researched the bottle directly from the winemaker, and these values are reversed. It's actually 70% Merlot and 30% Cabernet Sauvignon. Nonetheless, I will give my notes and comparison. As I was expecting from an Old World wine, this was much softer than the rest and had a faint color. It's nose was very mild in comparison to the hotter Napa Cab, and somewhat calmer than the other two as well. There were lots more minerals on the tongue and lots of light cherries too. This was definitely the easiest to drink wine of the group. It was the gentlest and most balanced of the group as well. I guess this is why blends are sometimes good. They can take the best parts from each grape in the blend.
In the end, I could certainly see the similarities between the wines from Chile and China. It's very possible that the Chinese are making their wines to mimic how Chilean wines smell and taste. The Napa Cab stood very clearly on its own, and without a doubt a heavily Merlot-based Bordeaux blend did as well.
What did I learn from this tasting? It helped me level-up my memory of olive scents, and will certainly be good for future wine tastings.