Often times when someone mentions the defining moment that put the US on the world wine map, experts immediately mention the Judgement of Paris in 1976 where Napa took center stage. What many people didn't realize (myself included) is that it may have actually been two major events that built the foundation and lead into a domino of publicity.
Only three years later in 1979, at the Gault-Millau French Wine Olympiades, Eyrie Vineyards' 1975 Pinot noir placed in the top 10. Suddenly Oregon Pinot noir began to receive the attention it deserved. Angry about the outcome, French winemaker Robert Drouhin pushed for a rematch. This time, Eyrie Vineyards' Pinot noir came in second place, only losing by two-tenths of a point. Oregon's wine industry has continued to grow and receive rave reviews ever since and is now the third largest wine producing state.
If you look at the history of this state, it really shouldn't be a big surprise that great wines were destined to come from Oregon. Wine first began being produced in there during its territory days of the 1840s from several different varietals and production continued to increase every decade after that. An Oregon wine actually even won a silver medal at the 1904 St. Louis World's Fair. So it was clear that Oregon soil and climate were near perfect for wine production. Sadly, just like most other states, its wine production came a screeching stop in 1919 during Prohibition. It really wasn't until the 1960s when things slowly started turning around.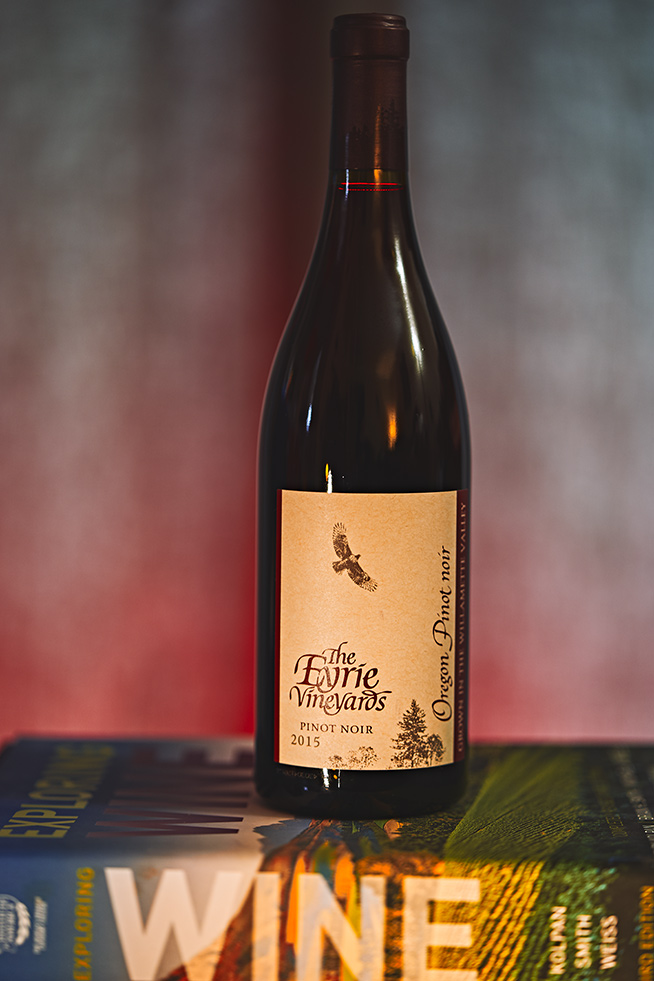 For my Oregon tasting, I actually went with wines from Eyrie Vineyards based upon a recommendation. I had never heard of them nor their amazing story from 1979, but this is why I have been doing these tastings state by state. I not only get to try great wines, but I am also learning a thing or two about my country's wine history. My first wine was their 2015 Pinot Noir Willamette Valley and fit the definition for this varietal. It was quite aromatic with lots of cherries and other red berries. Its color was fairly light and had low to medium tannins. If someone were to ask me to provide a wine that represents standard American Pinot noir, this would be one of my first choices.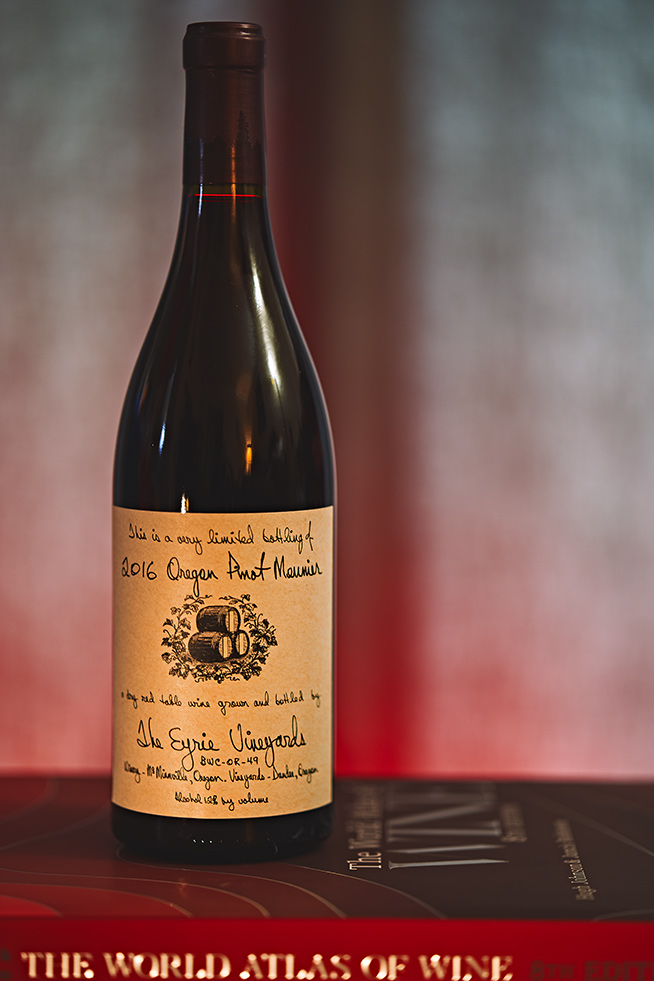 My second wine was their 2016 Pinot Meunier, a varietal that doesn't get too much attention yet is commonly used in Champagne and somewhat in Burgundy as well. It's a close relative to Pinot noir, but most people have never heard of it. I only became aware of it a few years ago when I started expanding my wine knowledge through books and courses. This was the first time I ever tried this varietal. To be honest, I didn't see a huge difference between the two of these wines. This Pinot Meunier was darker in color than the Pinot Noir and was less fruity but had more earth notes to it. I found the tannins and acids to be pretty much identical.
Oregon is obviously a major force in not only the US wine industry, but also the worldwide industry. Strangely though, I feel that its glory days hasn't fully peaked yet. I expect it to continue to explode over the next several decades into a much larger player globally.
You can see a list of states I've reviewed on my main 50 Wines From 50 States page.