Let's start off with an admission: I had never been to Napa Valley before two weeks ago. Being a big fan of wine and living in California, there is simply no excuse for this. Though it's not exactly a short trip for me (roughly a 6 hour drive from Los Angeles) but distance hasn't stopped me before from trying wine regions in other countries. So why is it then that I have never been? My best guess is simply that I was used to being in my local comfort zone (for Santa Ynez Valley AVA) and/or Napa Valley can be overwhelming to know what to choose from.
When I first started visiting Santa Ynez Valley in the early 2000s, there were only a fraction of the wineries that there are now. Plus with it being less than 2 hours away, I was able to make trip after trip to try different ones until I figured out what I liked the most. With Napa Valley, maybe the 6 hour distance did get to me a bit, knowing that I can't just go back time after time so easily to do the same thing.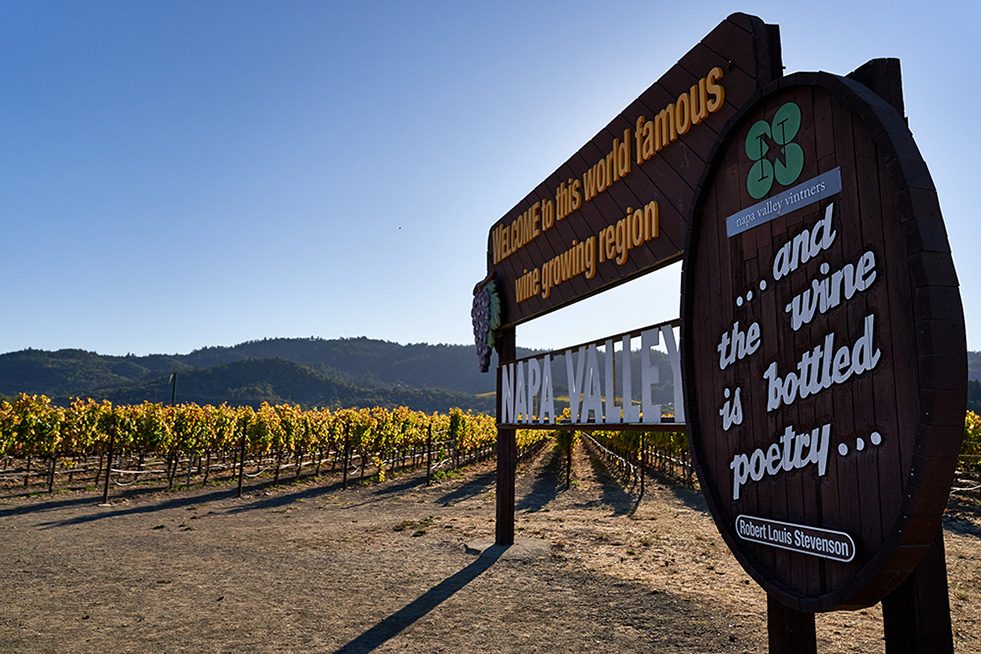 It was time to bust through this eye rolling excuse and just do it. We were planning to take a North California road trip to San Francisco and Napa Valley for about a week. Not knowing what wineries to choose with only a couple of days to taste, I started to feel overwhelmed as usual. I admit, I am used to just being able to walk right into every winery I wish to try, go up to a counter, and immediately begin chatting with my pourer over a series of their wines. The need to have an appointment screams pretentiousness, but then I do live in LA and just immediately laugh it off like many of the celebrity chef restaurants that popup overnight here. Nature of the beast I guess. I do get the need to limit visitors due to fire codes, quality of service, etc though. I just like freedom to go on my schedule.
Besides navigating required appointments, I also had another issue to consider: I was traveling with a 17 month old toddler. Now this isn't my ideal way of exploring Napa Valley, but we have to make do with our own situations. I know having a child at a winery isn't what most people wish to deal with, so I wanted to also be mindful of others and their quiet time sampling wines. So my initial list needed to consider whether I would need an appointment and also if it was kid-friendly. The second point would quickly eliminate certain wineries and some places even make this decision very easy by stating directly on their websites about their required age ranges. For others, I used a few factors to consider eliminating them.
This included:
How popular and trendy are they? Some places have a cult-like buzz and are the top places people want to go when they head to Napa. Again I come back to something I said earlier: for lots of people going to Napa Valley is a chance to get away from kids and similar obstacles. It gives them a chance to be free and enjoy themselves. For their sake (and my child's too) I don't think those places are best to bring a child. Would you bring a kid to a night club?
Does it have any gardens or outdoor courtyards? He's a very energetic and inquisitive child, so I needed to consider how much open space the tasting rooms have. Those with gardens and lots of outdoor land would be my top choices. As a counter point, tasting room only facilities would be put low on my list or entirely eliminated.
Do they look to be kid friendly? Some will state on their websites that they are "kid friendly" or at least list their required age ranges. Otherwise, sometimes looking over their website and the overall vibe of the tasting room from pictures, you can tell if this is a place that would mind toddlers. Are wine glasses and bottles hanging all over the walls loosely? Then it's probably not a good idea to bring a rowdy kid there. Do they appear to have a romantic vibe? I want those people to enjoy their time in Napa (before the baby hits 9-10 months after their trip!), so those too were off our list.
Did they offer any kid activities? Believe it or not, some of the wineries actually do offer things to do for kids while the adults "play".
Do they offer food? You start to live on your kid's schedule. We eat when it's most convenient for us and if he is napping or not. I wanted to visit certain places at the most convenient times for us.
This kid friendly consideration was also necessary when considering lodging. Most of the winery based lodging I found tended to focus on couples or at least adult groups. They didn't usually list cribs as an option. We opted to stay at a nicer mid range hotel near downtown Napa that did offer cribs on site.
Just before we left for our trip, wildfires started breaking out all over the state. Not only here in our home area, but sadly also in the Sonoma/Napa area as well via the Kincade Fires. I always have that moment of guilt, how can I go have a good time while others are stressed and scrambling from their homes? Many business owners will tell you that they would still want you to come (if it was safe), as they would be hurt even worse without any business coming at all. We did consider cancelling our trip, but I received enough positive confirmation to go but keep watch of the news. We weren't planning to visit Sonoma anyway, but the Sonoma wildfires eliminated them either way. These fires were also causing energy company PG&E to conduct scheduled blackouts around the area too, so this was also causing some wineries to not be open.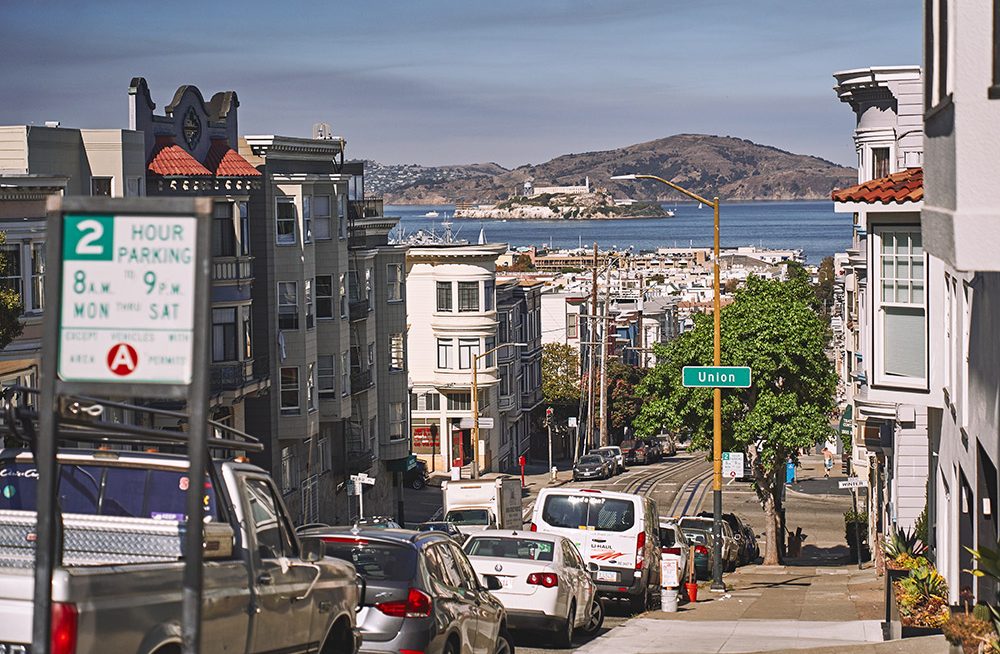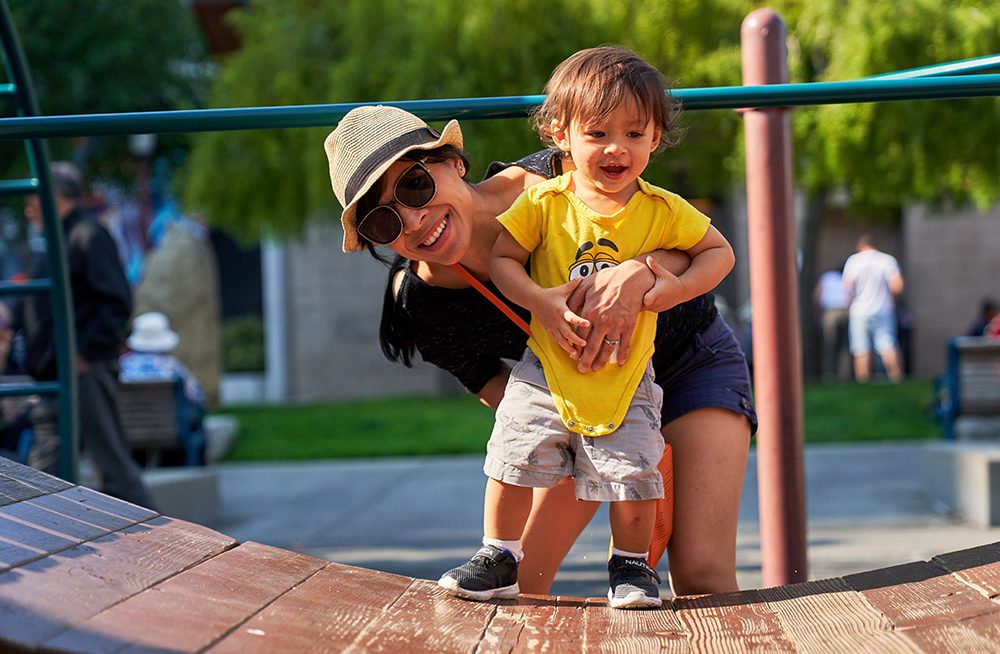 After a few fun days in San Francisco, we were officially heading to Napa. The Sonoma wildfires made our route take a bit of a longer round about, but we reached our hotel without any real issue otherwise. Now I needed to plan my tastings for the next 2 days. The Sonoma fires were encroaching on the northern end including Calistogas and there were now mandatory evacuations for some of that section. This meant none of the wineries would be open toward the northern half of Napa for the time being due to the evacuations and/or PG&E's forced blackouts. This was certainly a terrible situation for those affected, but for me it made it easier to choose where I would go since a huge chunk of wineries were now off my list.
Other than what was reported on the news, we really couldn't tell anything was going on nearby and the skies were blue for the most part. After looking over my list, I decided that I would focus on classic wineries of Napa Valley and mostly go to those that put this area on the so-called wine map. Many of these older wineries had larger outdoor areas that were suitable to entertain my toddler (by my amazing wife) while I would be off sampling wines.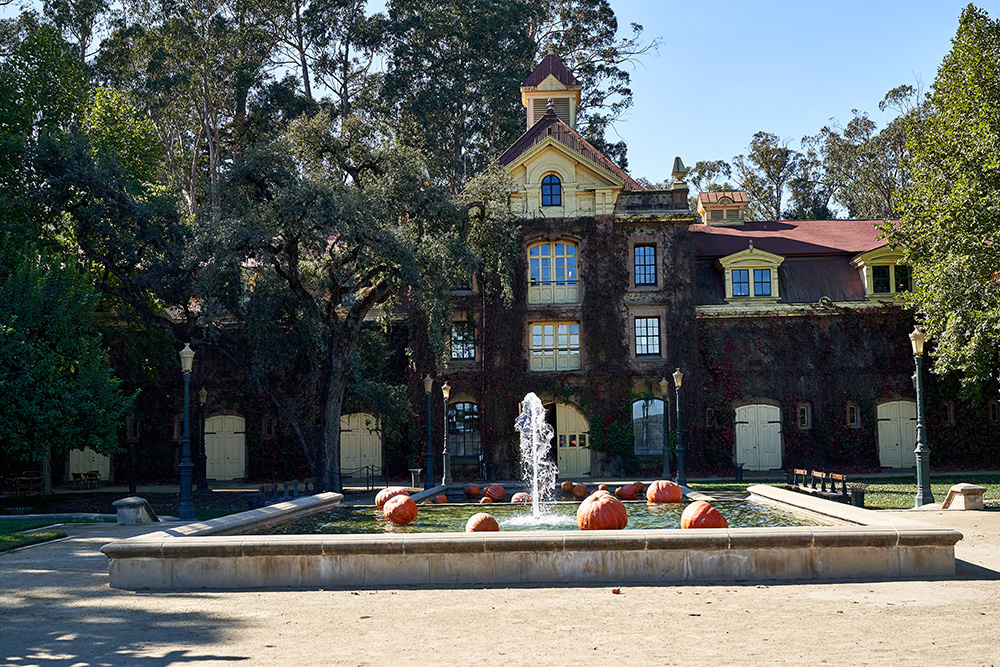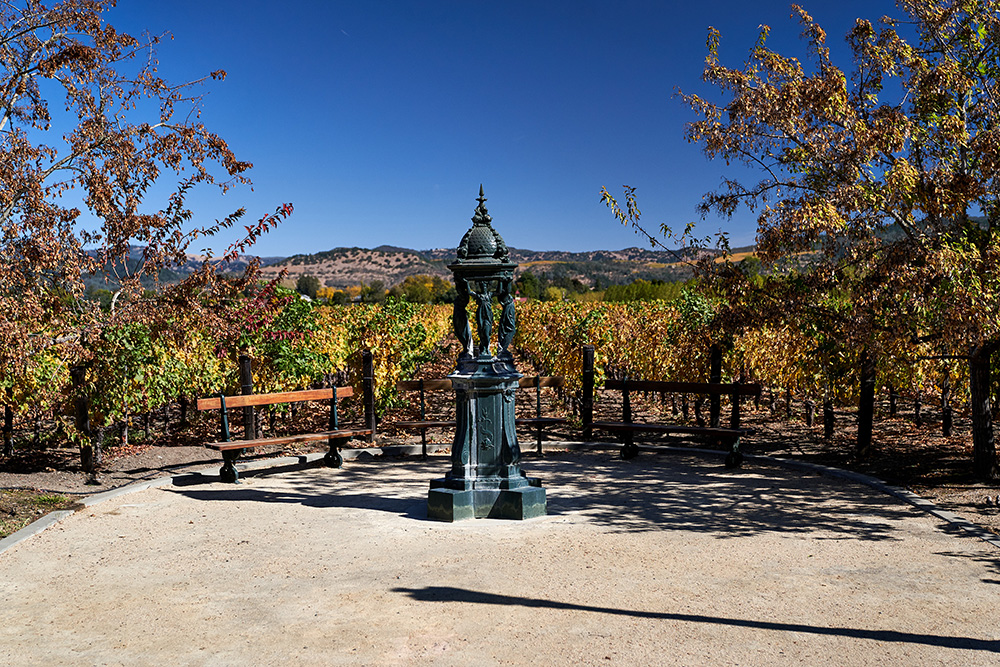 Day one of tasting had arrived and due to our hotel location, I opted for Inglenook in Rutherford as my first choice. We did a quick walk around the grounds together and then I was off to a solo tasting while the other two went exploring more of the vineyard and nearby fountain together. Inglenook was founded in 1879 and was shutdown during Prohibition. Its founder's widow restarted the winery afterwards and then it would change hands multiple times over the next several decades with Francis Ford Coppola being the current owner.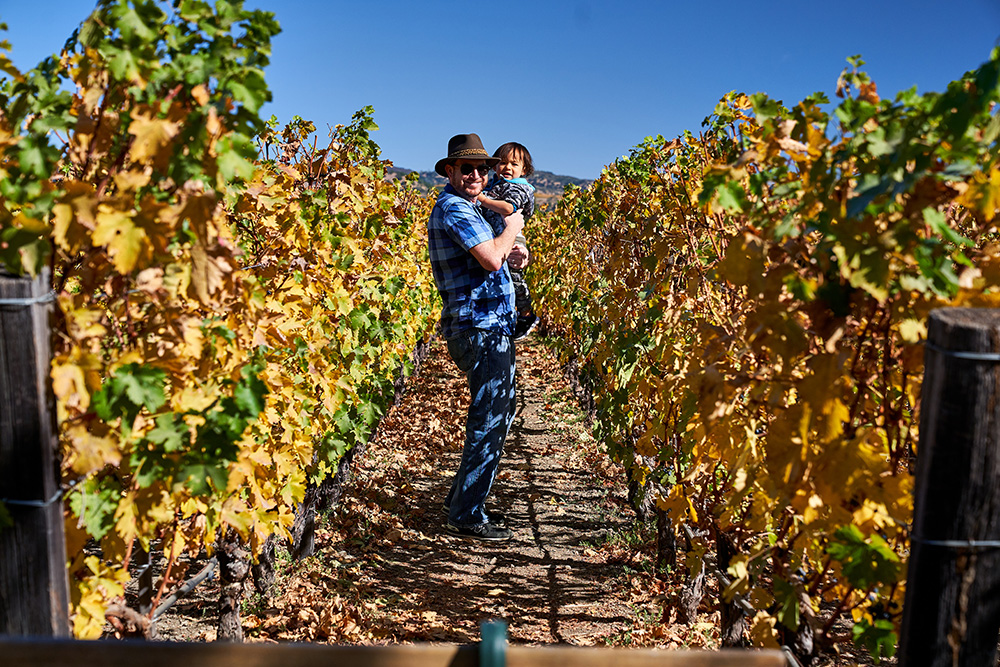 While they do offer whites (there was one in my tasting – 2014 Blancaneaux), they are more well known for their reds. The Blancaneaux was not bad, but nothing I was wowed with. I actually found their Zinfandel quite good considering it's not overly popular in Napa Valley. Also part of the tasting was their signature Rubicon and their latest Cabernet Sauvignon; both were solid wines. I'm usually a big fan of Inglenook, so my first visit to them was well worth it. We came early enough in the morning that it wasn't very busy yet, and they do not require reservations for small groups like my family.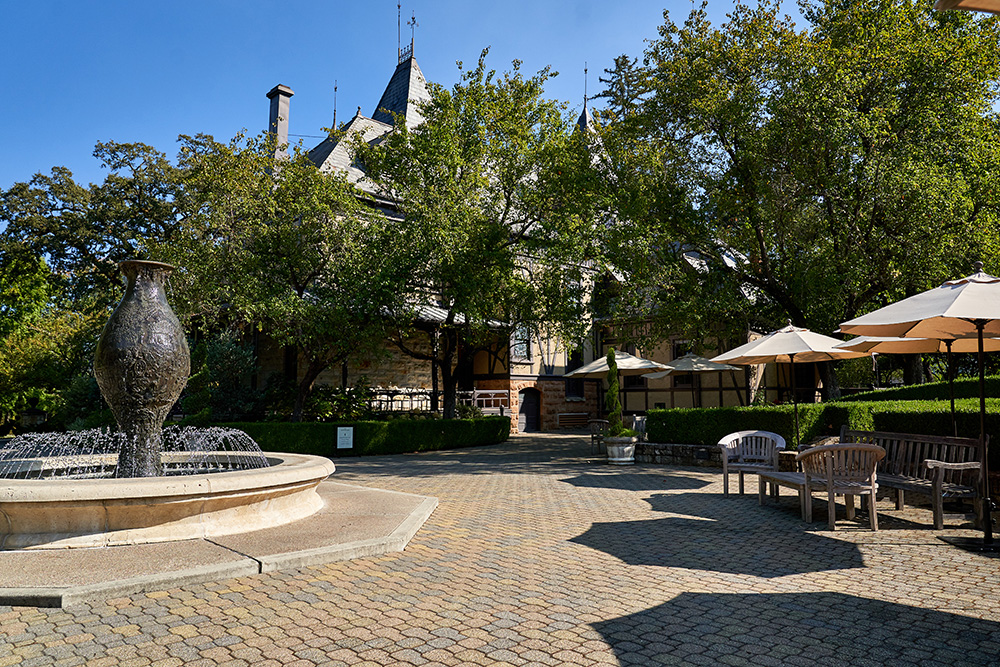 Continuing north on Highway CA-29 to St. Helena, we next visited Beringer Vineyards which was founded in 1876 and is considered the oldest continuously operating winery in Napa Valley. Similar to Inglenook, Beringer has changed ownerships several times over the past few decades. I love learning about history (like its ties and connections to the Bear Flag Revolt), so when you combine it with wine tasting, it's an easy sell for me. Beringer, which also did not require a reservation, has a big estate with a nice garden and a fountain behind it's main house. This was a perfect place for my toddler to take his first Napa Valley nap while I was inside sampling 6 different red wines (Cabernet Sauvignon, Merlot) from Beringer's extensive wine list. I don't consider their wines one of my favorites, but I do believe that their Private Reserves were the best.
A thick layer of smoke came rolling in from the north while I was sitting outside in their courtyard with my final tasting sampling. This was the first time we really noticed anything from the fires to the north because the evening winds were blowing the smoke lower across the valley instead of to the west like it had previously been doing.
Next we headed to Heitz Cellars, which was one of the first wines I ever had from my birth year. Unfortunately, we were turned away at the door because they were not offering walk-in tastings for some reason that day. From the information I had they do normally allow walk-ins so I'm not sure if it was due to the fires, power outages, or simply my deodorant. Thankfully my money was usable elsewhere!
I now needed a replacement for my final tasting of the day. After the smoke had started rolling in earlier, I did not want to travel back north very far. No new reports of fire danger were coming in, but I still did not want to chance it. If you've read any of my other posts you'd know that I enjoy traveling to China, so then it should come as no surprise that I would choose Yao Family Wines. NBA fans will remember China's most famous basketball player Yao Ming who played almost 10 years for the Houston Rockets. I already knew he had become interested in wine from his time playing in Houston while often eating at Texas steakhouses and that he eventually became interested in producing wine as well. I have seen pictures of him with wine glasses as I have traveled around China in the past and he's often used for promotions in his home country. While I planned to focus on older wineries this trip, I had to quickly choose a new option before the buzzer sounded that day and the wineries all closed. Okay, I get it, that was a bad basketball reference!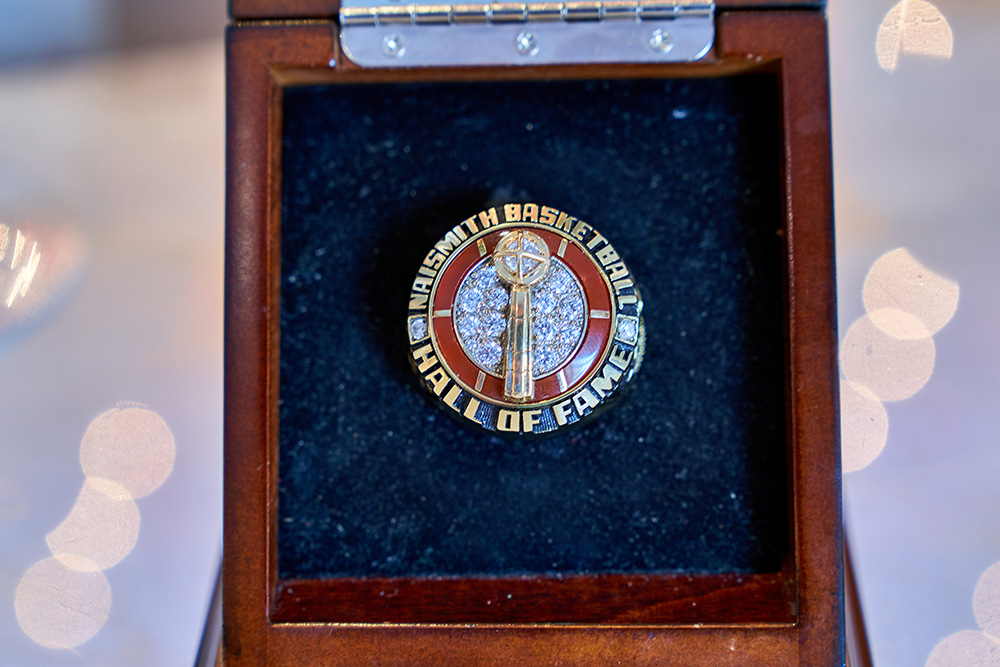 Yao Family Wines only has a small tasting building with a few rooms which typically probably isn't the best place to bring a toddler. But with it being close to the end of the day (they stay open until 5pm, 30-60 minutes longer than most other tasting rooms) and the fires possibly scaring away more tourists, their tasting room wasn't very busy. My wife graciously chased my kid around their show rooms while I got to enjoy several wines. They even have a life size cardboard figure of Yao Ming, all 7 foot 6 inches of him. This gave me a chance to talk about my travels around China, their domestic wines, and the country in general with my pourer Shia who was from near Shanghai, China. It also gave me a fun chance to practice some of my Mandarin skills with a native since I haven't been able to do that as much lately. At one point, she even brought out Yao Ming's Hall of Fame ring for me to try on. I could nearly fit two of my fingers inside of it!
As for their wines, I found them all to be very solid examples of Napa Valley Cabernet Sauvignons and their Family Reserve stood out to me as the best of the pack. It was full-bodied with a good level of tannins. The problem with Napa Valley is that there are just so many options for people to choose from. Yao Family Wines launched in 2011, so it's definitely one of the newer Napa Valley wineries. This wrapped up Day One.
My second and final day of tasting had arrived. I did notice some ash sprinkled all over the hood of my car, but again no other threat to the lower half of Napa Valley. When planning for Day 1, I had checked winery websites and their social media pages to see if any had mentioned that they would be closed due to the fires or forced power outages.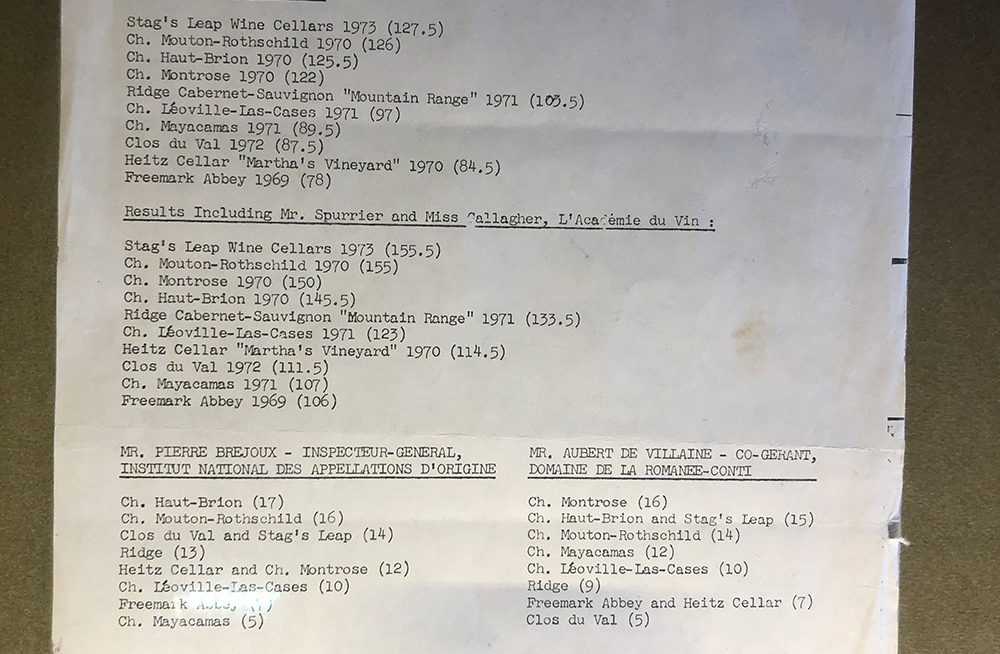 Most major wine connoisseurs are aware of the major event that occurred in 1976 called the Judgment of Paris. For Americans, this was the moment that legitimized our wine industry to the rest of the world because it proved that our wines were officially on the same level as Old World wines. For those that aren't familiar with the event, here's a super short summary. A blind tasting was conducted in Paris with several top tier wine experts that judged American and French wines against each other. Chardonnays for whites and Bordeaux Reds versus California (Napa Valley) Cabernet Sauvignons. When the final scores were tallied, California wines won both the white and red categories. It was a shock to the wine world and ushered in a new era for Napa Valley. During my time in Napa, I was hoping to visit the two wineries that won. Unfortunately, Chateau Montelena Winery who won the white category with their Chardonnay was too close to the fires and had posted online that they were closed until further notice. Thankfully, they are now back open and avoided any danger but sadly I missed them.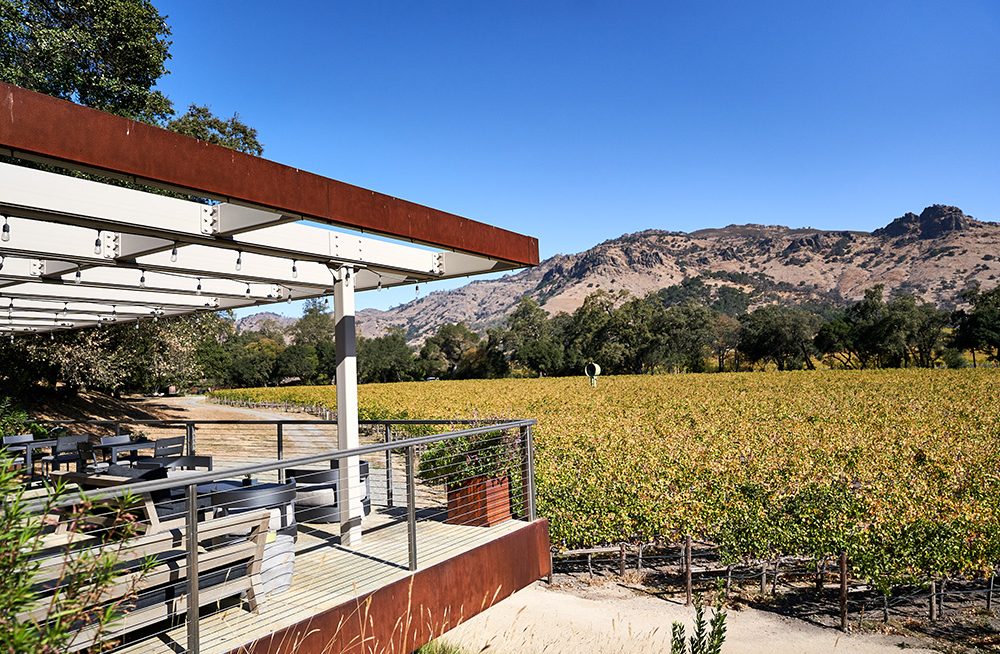 Stag's Leap Wine Cellars, who won the red category with their 1973 S.L.V. Cabernet Sauvignon, was closed on my first day of tasting. The next morning I was happy to see that the closure notice on their website had been removed. It was my toddler's nap time when we arrived at their winery, so that meant I would go inside to taste while my wife hung out in the car with him. They did have a nice outdoor area that would have been great for him to run around, but it was probably for the best that he did not do so. The fires had been going on for several days now and the outside air quality wasn't as good as normal.
Now I have to admit that I only learned in the past couple of years a pretty important distinction. Stags' Leap Winery, which I often see available at restaurants and grocery stores is not the same place as Stag's Leap Wine Cellars. I had been aware of the Judgment of Paris for quite a while and wrongly connected Stags' Leap Winery as the winning winery. I'm sure I'm not the first to do so nor will I be the last. I know Stag's Leap is a district so I guess it's legally okay for them both to use it in their name, but it's confusing nonetheless. In my own quick opinion, it seems Stag's Leap Wine Cellars focuses on higher end wines that aren't as approachable by an average wine drinker, while Stags' Leap Winery focuses more on consumer reachable wines. This is my theory since the latter is more commercialized and is seen commonly at supermarkets.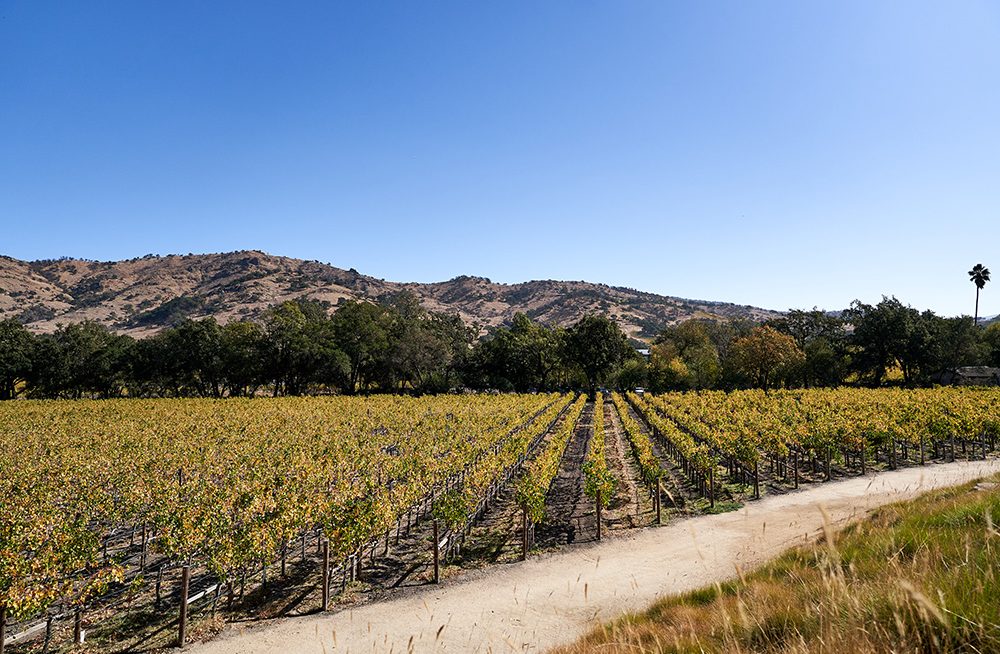 Back to the tasting… Stag's Leap Wine Cellars' indoor tasting room has glass walls built to show off the amazing view of the mountain ranges and vineyards directly behind the building. My tasting focused mostly on their Estate wines and while I did try a couple of their whites (Chardonnay and Sauvignon Blanc) which were not too bad, but I was here for their reds. I found the Fay vineyard Cabernet Sauvignon more floral and fruitier, but I personally preferred the bolder S.L.V. vineyard Cabernet Sauvignon. The Cask 23 is a blend of the two vineyards and is a good wine overall, but the floral elements of the Fay vineyard wine were taking away from the boldness provided by the S.L.V. vineyard wine in my opinion of course.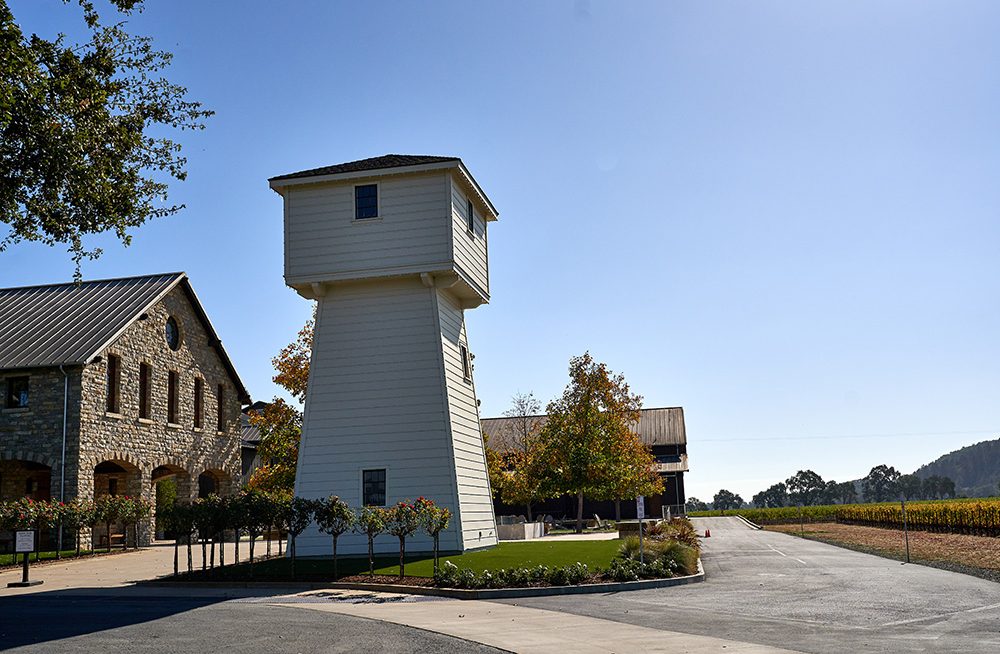 Next up on my list was a winery I wasn't aware even had a Napa location until we were driving by. When I usually see wines from Silver Oak Cellars, they typically come from their Alexander Valley location in Sonoma. Their Napa location in Oakville was a pleasant find, since it sat on a large outdoor estate perfect for a toddler. He however continued to sleep through this tasting as well. My tasting pourer was great to talk with about the surrounding areas and how the fires were affecting them, possible other wine regions and scenic spots we should check out on our way home to LA, and even details on the cooperage they own in little Higbee, Missouri. I was delighted to share my own knowledge about Missouri wines and varietals he should try since he didn't seem to have much experience with them. I'll have to visit Higbee someday when I'm passing through that area of Missouri and try some of the wineries nearby. As for Silver Oak Cellars wines, they were serving more older vintages than I was expecting as well as wines from their Alexander Valley location. Their Napa Valley Cabernet Sauvignon was good, but their Alexander Valley version was definitely better.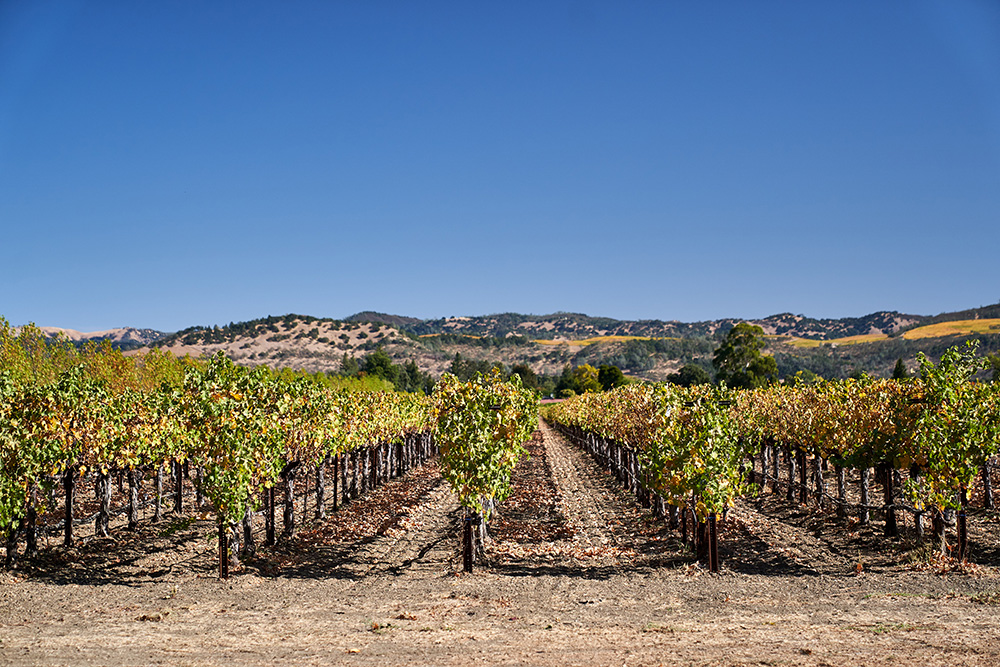 For the final tasting of my Napa trip, I knew there was a way I could still finish my Judgment of Paris goal on a technicality. While Chateau Montelena Winery was not an option, I could at least visit the winery of the guy who was head winemaker for them back when they won. Mike Grgich humbly immigrated to the USA in the 1950s and found work as a winemaker for several of the Napa wineries. He eventually became head winemaker for Chateau Montelena Winery and his 1973 Chardonnay won the competition. A few years later he would leave to form his own winery Grgich Hills Estate.
They were still in winemaking mode when we arrived and I could smell the familiar fermenting "bakery" aroma all over while employees were also outside sorting grapes that were headed for crush. One fun feature of their winery is the ability to do your own grape stomp and you apparently even get a T-shirt afterwards of your crushing. Their staff was super friendly and I had a great time talking about their winery's history, Mike, and much more during my tasting. My boy was now awake and even received a mini winery tour while I was out front tasting their wines. One thing I like about Grgich Hills Estate is their wide range of options. This is largely due to the numerous vineyards they own scattered all over Napa Valley which allows them to grow different varietals. Mike Grgich is obviously known for what he did for California white wines, but I personally preferred their Cabernet Sauvignon more. It had a nice balance to it.
My time in Napa Valley was very short, but it was certainly a memorable trip. I knocked off several iconic wineries from my "to visit" list. Bringing a toddler to wine country was a huge concern to me, but it's clearly doable if you know where to go (and not go). If you must take your kids with you, don't let it stop you from having a good time. Just make sure to bring help while you are off focusing on the wines!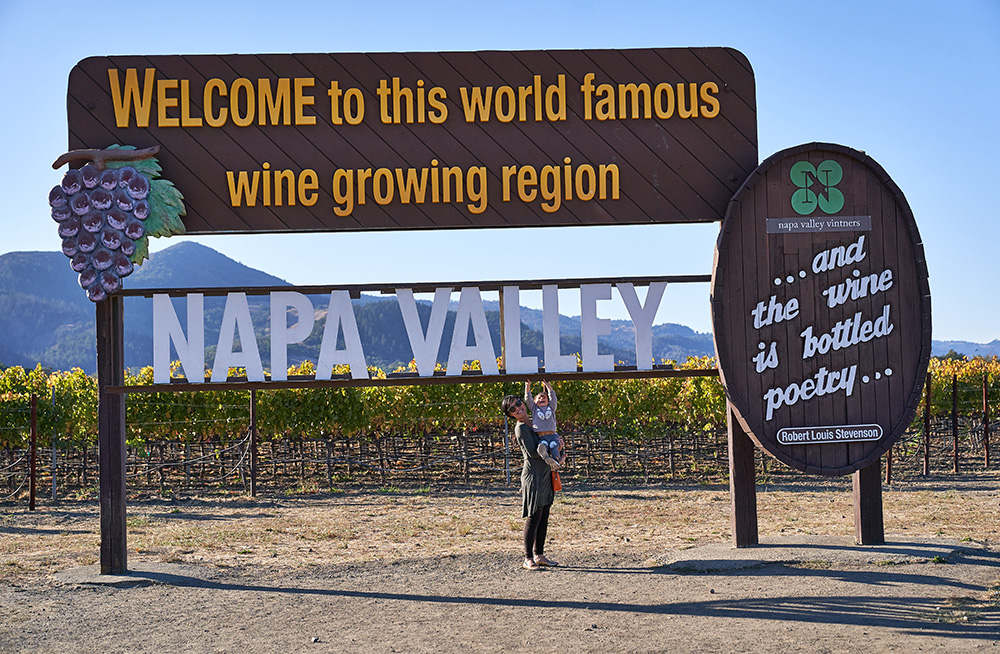 Send me Sats!