I love history and it's one of the reasons I enjoy trying older vintages. They are like a time machine to a period of time long gone by. What was the world like when the grapes were growing? How about when the wine was being made? What major events occurred while the wine was aging?
1922, an early year of the "Roaring 20s", was also 2 years after Prohibition had started in the US and 7 years before the stock market crashed. The "war to end all wars" had only been over for a few years and the people wanted to celebrate even if liquor was technically illegal certain parts of the world.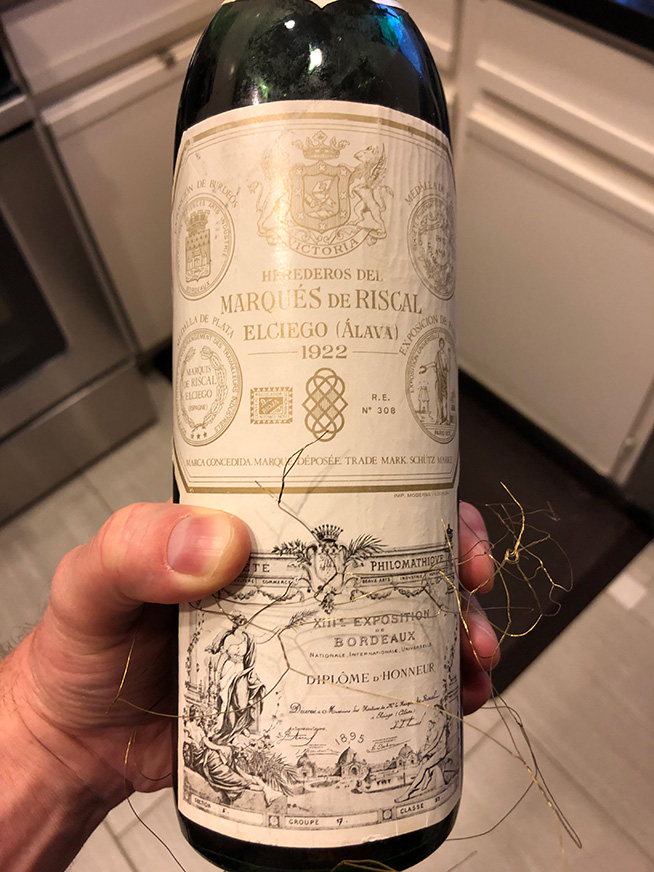 This Spanish Marqués de Riscal Rioja was nearly 100 years old and held up so well. The netting was still intact on this bottle, but there was a bit of leakage around the old cork. I was surpised to see that this wine still had a solid amount of tannins and very little acid. Notes of cedar, old tobacco, leather with a hint of prunes.
This was officially the oldest wine I've tried!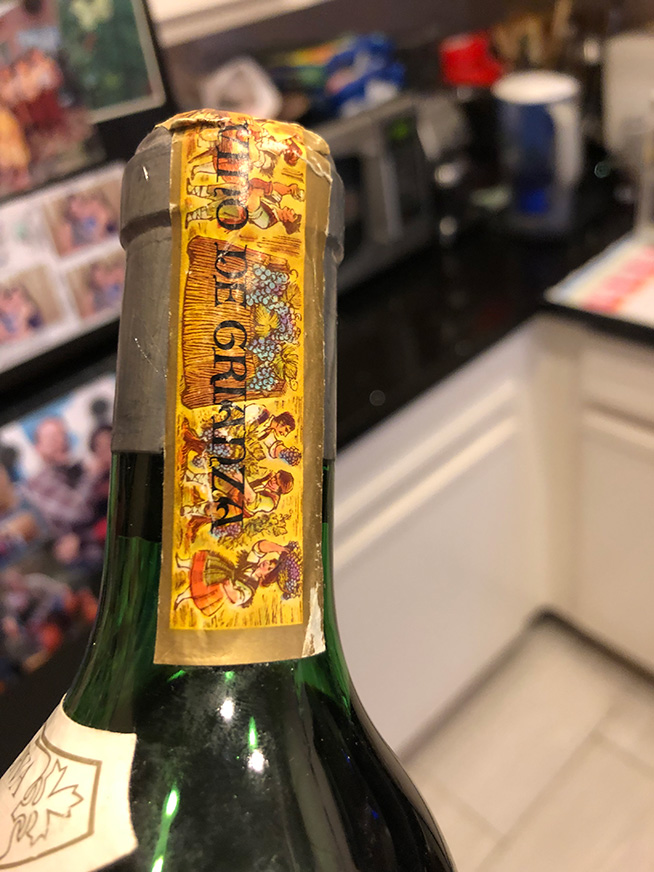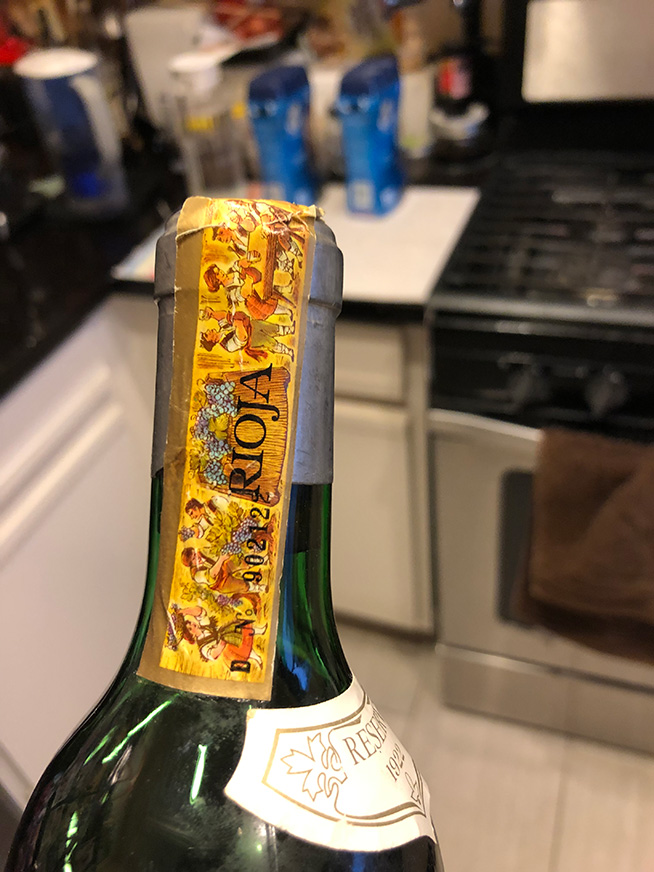 Send me Sats!