Do you remember what the key factors were that made you fall in love with wine? Was it through visiting a winery or tasting a specific bottle? How about movies or television? It was actually a little of all of these for me, though I did not realize it until many years later.
I've previously mentioned that my interest in wine first came from drinking Sangria in my early 20s as well as visiting Los Olivos, California and trying wineries like Kahn Winery (now closed), Daniel Gehrs Wines (also closed), and many more. But what I've never really talked about before is that my initial interest in wine more than likely originated from watching Star Trek: The Next Generation when I was a little boy. Back then, I probably watched it at least 2-3 times a week and then continued to catch it on re-runs several years later. I even left a Christmas Dance early during my high school years so I could go watch one of the movies in the theater alone. It wasn't that I probably wouldn't be able to find anyone else to go, it was more so that it was on a whim and I wasn't sure anyone else was enough of a fan to bail from a dance like that.
Jean-Luc Picard (played by Patrick Stewart) was the captain of the Enterprise and looking back now, I probably saw him as some sort of my pseudo television father figure. His family owned a winery in La Barre, France called Chateau Picard and on several occasions throughout the show, Captain Picard references this home and his love of their family wines. Since he had left home to explore the universe, it was up to his older brother (and his brother's family) to tend to the family estate.
Finally after a tense two part episode where he is assimilated by the Borg then used to kill thousands of his fellow officers (and later saved by his staff) we get to see him return to his hometown roots. The captain was secretly an emotional wreck after being used to kill people and certainly had some serious PTSD. What better way to do some soul searching than to head back to your roots, get into fights with your brother, and then make up over the best family vintages. My favorite part about this episode was that we finally got to see his family's vineyards and see a bit more of the personal side of my favorite captain.
The show went on for several more seasons with him referencing wine and his home several more times. In the TV series finale, we even get to see him as an old man tending his vineyard. The cast would come back for four movies all glittered with comments back to his family vineyard as well as even witnessing them toasting with his wine to a fallen Commander Data at the end of the final film.
It wasn't until several years later, long after I found myself discovering wines, did I discover that there was actually a real French winery in Bordeaux called Chateau Picard. The real winery has been around for a couple of centuries and as far as everything I have read there really is no relation between the TV character's backstory and the real winery.
A few years back while at my local wine store, I saw that they had several cases of a Chateau Picard wine on sale and the inner Trekkie in me chuckled a bit as I grabbed a few bottles. At only $13 a bottle, it was an easy choice.
Last summer it was announced that Captain Jean-Luc Picard was coming back in his own streaming series for CBS All Access. The very first teaser trailer came out and focused primarily on his wine. It was a "Shut up and take my money" moment for myself. Two things I enjoy quite a bit were going to be back together again! "Make it so!", as he would often say on the TV show.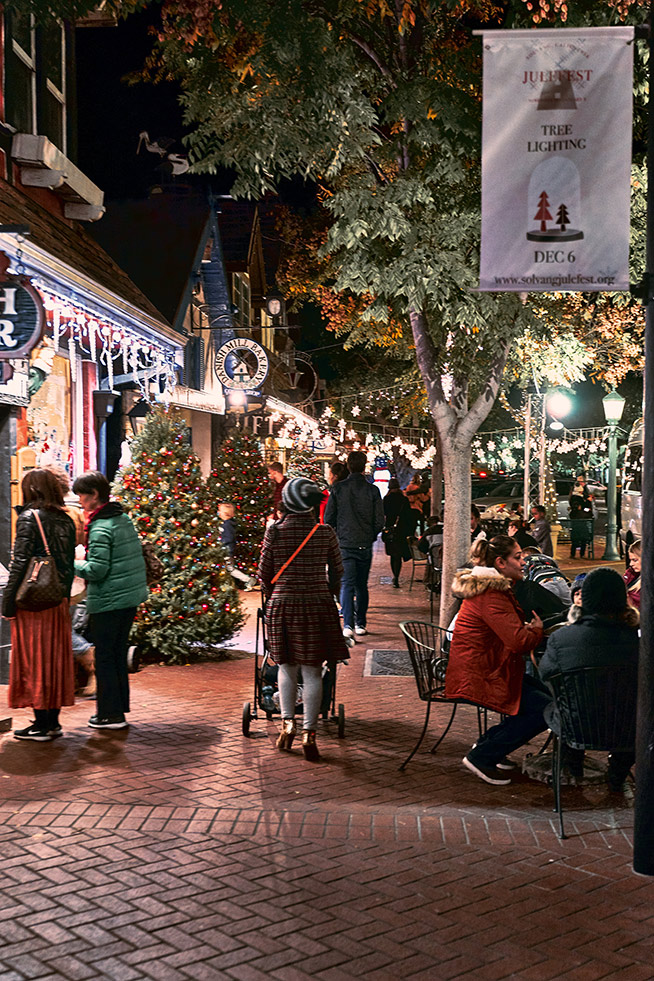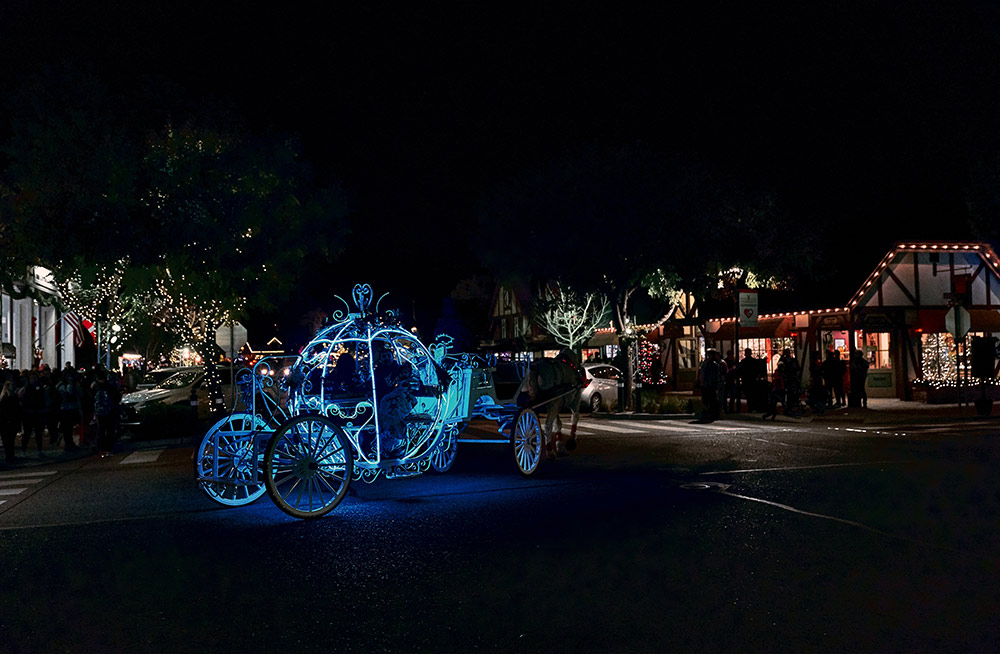 A couple of months after that I saw an article online from the Santa Ynez Valley area talking about Sunstone Winery that was used for the new Star Trek: Picard show. My mouth dropped. Wow, not only was two of my favorite things coming back together, but Picard's winery was also filmed in my favorite wine region! So the next time I planned to take a trip back to Santa Ynez Valley, I would visit this winery. Christmas was approaching and neighboring Solvang has a great Julefest every December with lots of lights and decorations on their Disneyesque Danish buildings. This would be a great opportunity to let the little kid experience Julefest and I could geek out on wines and Star Trek.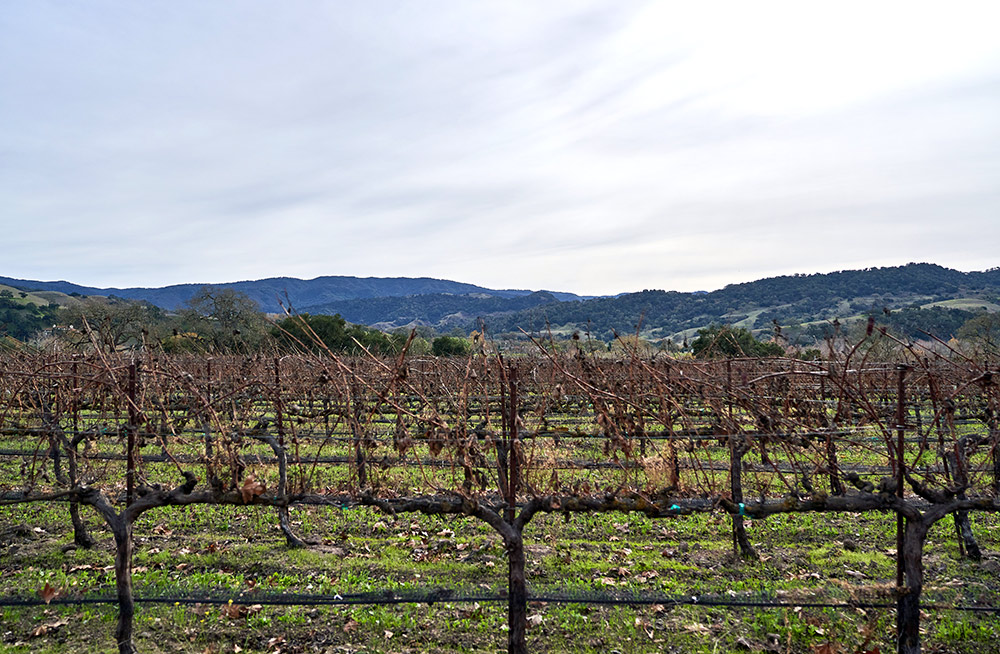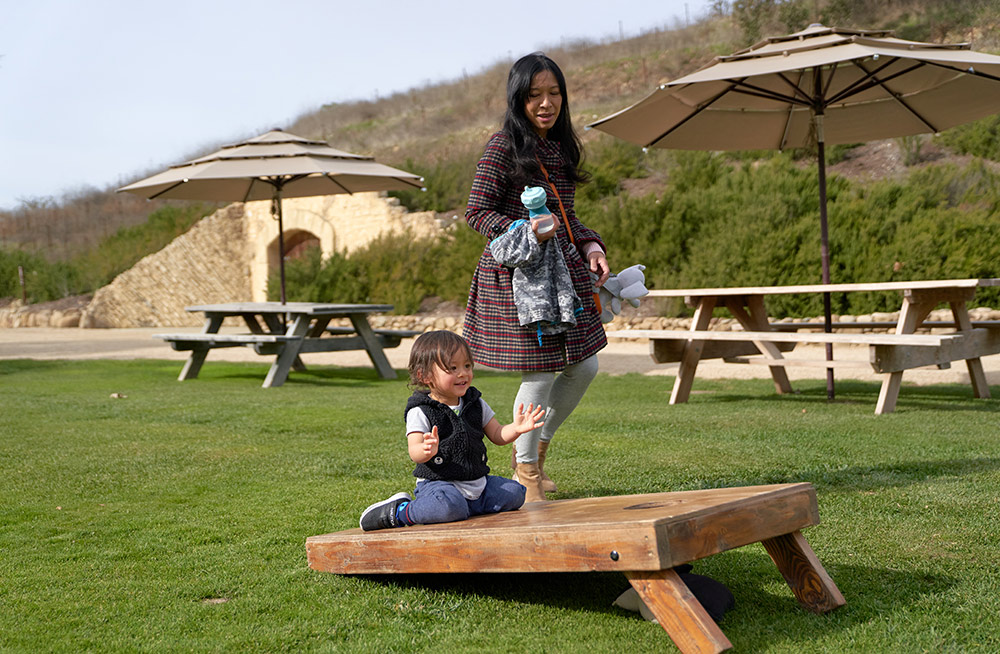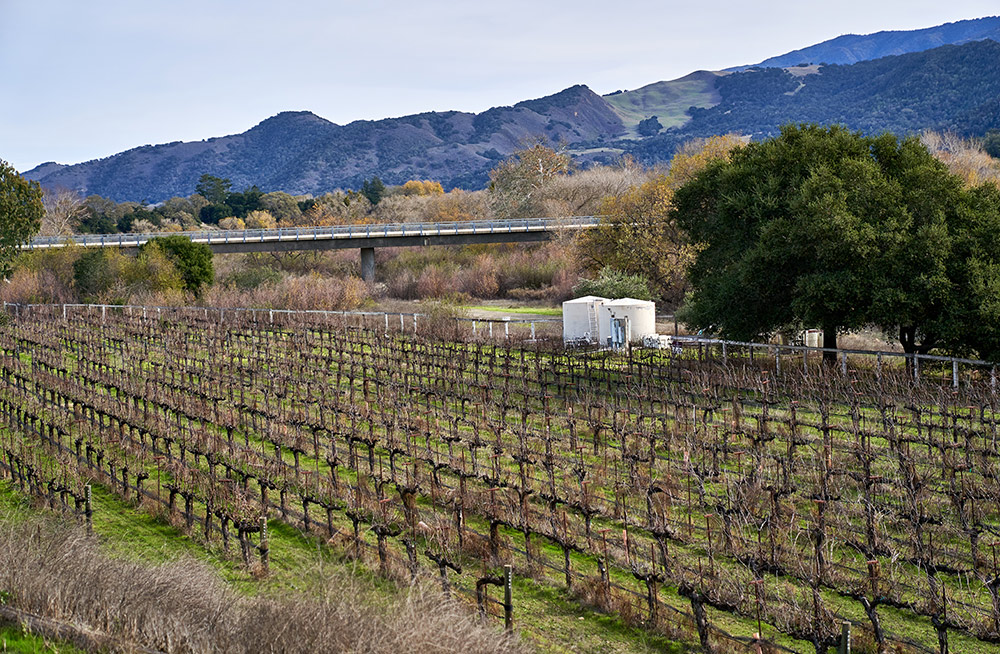 I had actually never been to Sunstone Winery before only because there are so many wineries in the Santa Ynez Valley and it's hard to try all of them. Their location is a bit hidden away as you must enter through a rather discrete driveway and then wind along their vineyards until it opens up to a parking lot. They have an outdoor patio with an awesome large park area filled with games for the kids and picnic tables to soak up the sun while having some wine. It was a perfect place to take my kid so he could run around and play (thanks to his mom!) while I was off sampling their wines. They have a very eclectic range of varietals, more than I usually see from wineries in this area and was happy that most of them were estate grown.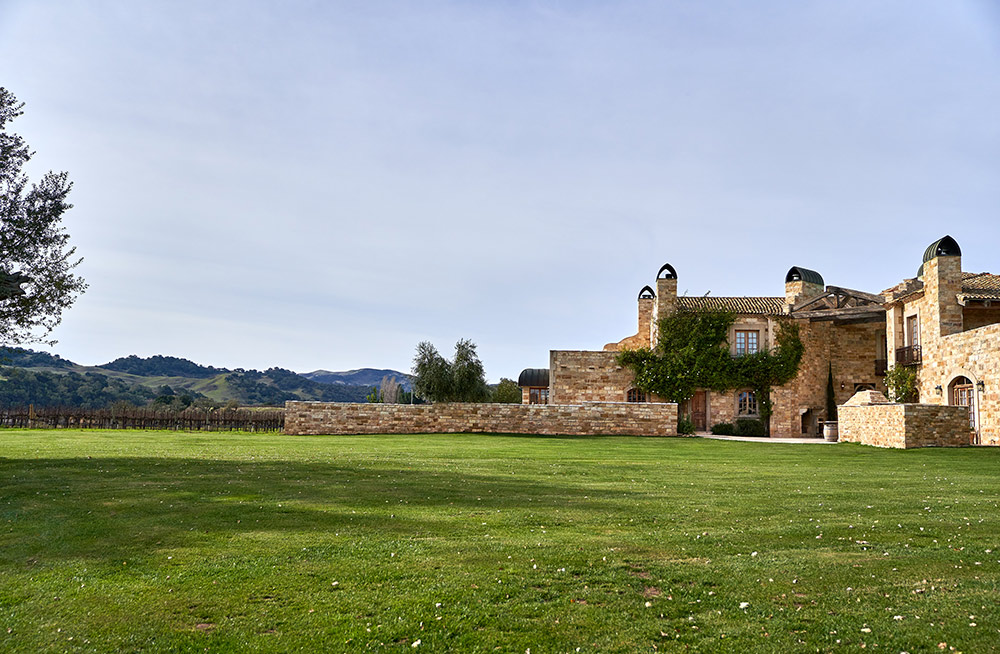 Living in Los Angeles, I see film shoots going on all the time and most of them I never have a clue what was being filmed or who was on set. There was nothing at Sunstone Winery mentioning that the show had filmed there. That's pretty normal to me as the same is true for here in LA. The main Chateau used in the new series was Sunstone's Villa which is somewhat private up on a hill and away from the main tasting area. The Villa is available for weddings and offers lodging as well. I was able to grab one quick photo before heading out.
For the launch of the new show, Wines That Rock partnered with Star Trek and the real Chateau Picard in France to release wines themed like Captain Picard's home winery. I thought it would be a great idea to have a wine comparison tasting focusing around the release of this new Star Trek: Picard show. I would use a commemorative bottle created for the show, a normal Chateau Picard, and a wine from Sunstone Winery, the latest filming location for his make believe family winery.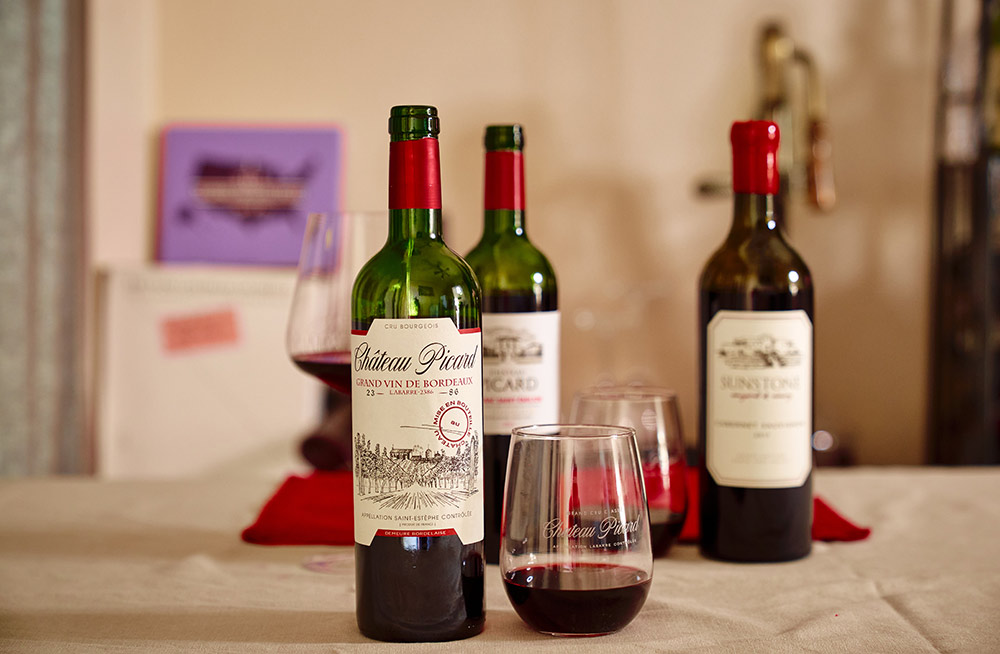 The commemorative bottle has a fake label on it to look like it is from Captain Picard's family winery. It is vintage 2386 and mentions La Barre and Bordeaux. It's a bit funny because the real La Barre is in the Loire Valley much further away (and definitely not Bordeaux), but it's a TV show so let's move on. Technically this wine is vintage 2017 left bank Bordeaux Saint-Estèphe with a blend of 85% Cabernet Sauvignon and 15% Merlot. The real Chateau Picard does release a bottle from this AOC normally every year, so it's possible they used the entire 2017 vintage for this special occasion. It normally costs around $25-30, while this special version is $60.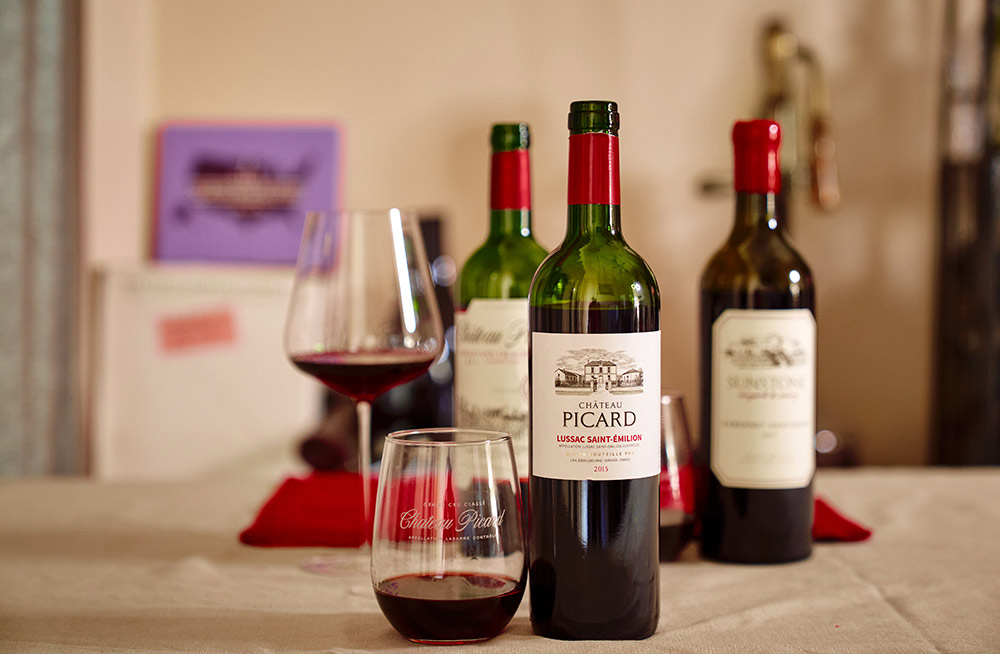 The normal "bargain bin" Chateau Picard is a 2015 right bank Bordeaux Lussac Saint-Emilion and 100% Merlot. For $13 a bottle, this was quite a steal. It's a good all around wine, and I'd much prefer it compared to many wines in the same price range at a supermarket.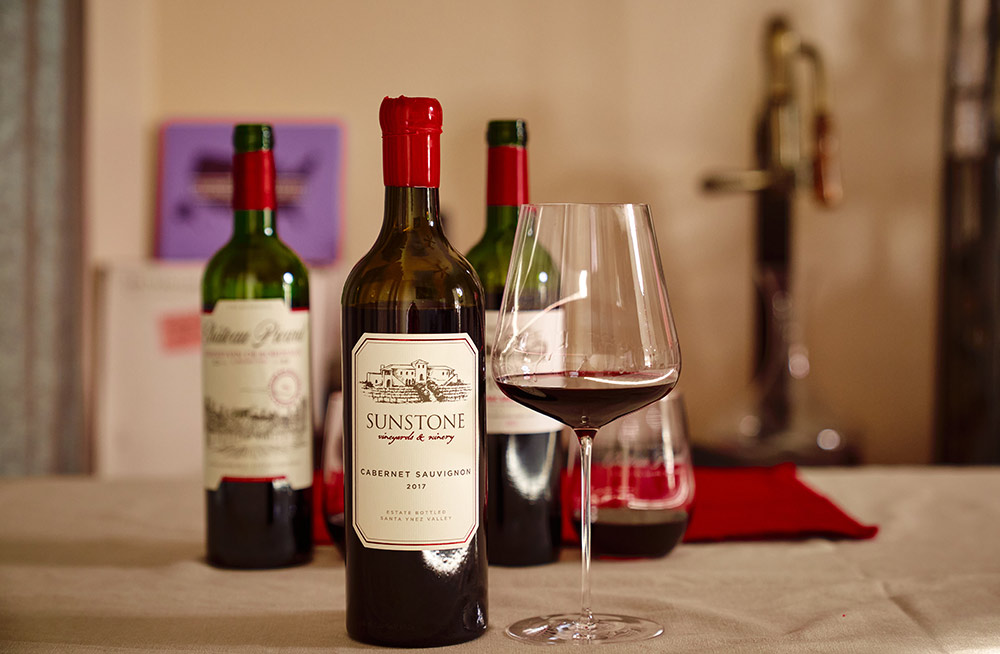 I also tasted a 2017 Cabernet Sauvignon from Sunstone Winery and it was a powerful 100% Cab with lots of tannins. This bottle was by far my favorite of the three. I guess I just prefer bolder full bodied New World wines.
It's exciting that many of my favorite Star Trek characters will be back on screen again, even if they (and myself) are much older now. Beggars can't be choosers, right? I'm looking forward to binging the new show and popping open more wine that I'm sure would make Captain Jean-Luc Picard proud. Engage!
To see more details about this wine tasting, make sure to watch my video!
Send me Sats!