Once upon a time, I drank my first glass of wine. In those early days, I couldn't tell you much about what I was drinking beyond whether it was red or white. Slowly over time my interest in wine grew larger and so did my need to understand it better.
When I first began my journey to improve my wine knowledge, I found that I was overwhelmed with all of my options. That's a funny problem to have nowadays: we simply have too many options. What do you choose? How do you use it? While I can't tell you what will make you better at blind tasting or able to know what's the most Northeastern wine region in France, I can at least list the top 11 things that have helped me improve myself the best.
A good wine journal
Nothing helps you learn faster about the wine you are consuming more than writing about it. Think of it like when you were a child and had to write a book report about the novel you just finished. A wine journal helps you explain the wine you just experienced.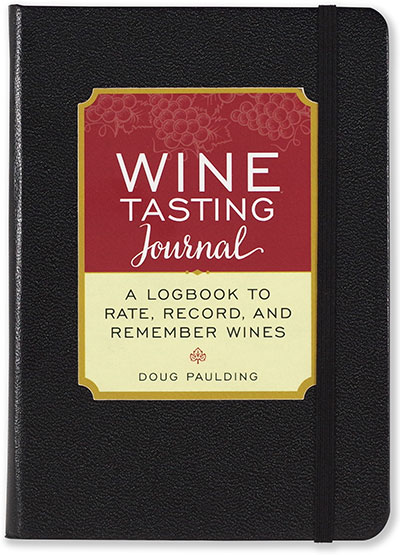 Read a book
You need a book that doesn't just skim the surface. A great wine book will remind you of your college days, lugging around those large heavy weight books that were full of facts that your professor never even mentioned. For wine, the best book will not do a great job of illustrating the wine regions around the world but also tell their history very well.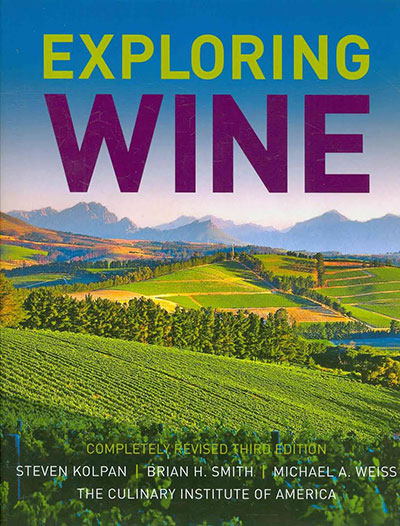 Exploring Wine: 3rd Edition
World Atlas of Wine (runner up)
There is an app for that
Reading a heavy book is great, but you can't carry it around with you every where you go. If you have a smart phone, you can be taking quizzes on the train, during lunch, or pretty much anywhere else. Just don't drop your phone in the toilet! An app by the Society of Wine Educators is built to help people prepare themselves for exams, but it is also a great way for any one to improve themselves.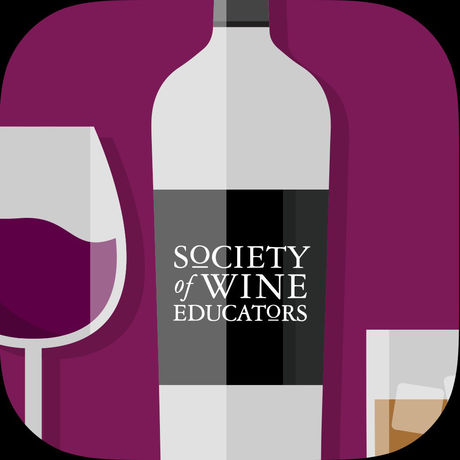 SWE Wine & Spirits Trivia Quiz
A sharper nose
My biggest weakness was that I couldn't really describe what I was smelling. I never really learned to have a sharper nose. Sure, I could vaguely tell you if I smelled strawberries, bananas, oranges, or any other of the primary snow cone flavors. But I realized I couldn't tell you what green peppers smelled like without first thinking about it. I discovered these aroma kits and after several months have noticed a massive improvement.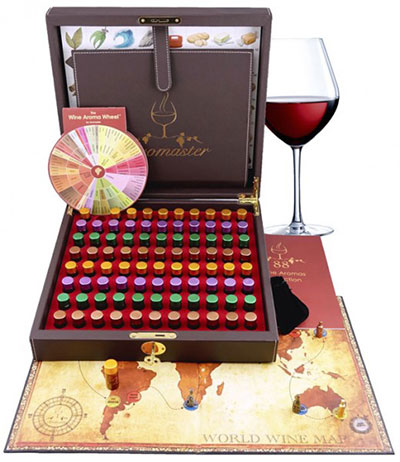 Aromamaster – Master Wine Aroma Tasting Kit – 88 aromas
Le Nez du Vin (runner up)
Learn how to make wine at home
In my humble opinion, you can't fully become an expert at something until you know how it is made. Do you notice how most TV cooking competition shows aren't judged by people who are expert eaters? The same should be said about becoming a wine expert. How best can you understand the difference in wood tannins versus grape tannins than by seeing how they affect the winemaking process itself? More Winemaking is a great company to help you learn how to make wine at home.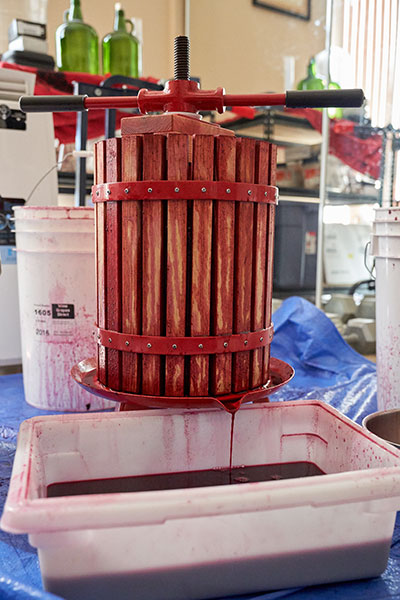 Improve your Stemware
We all have cheap wine glasses we picked up from a yardsale as well as those souvenir glasses sold by wine tasting rooms (or given away with tastings in the olden days). These are all fine for every day use, but terrible for improving your blind tasting skills. I was amazed how much this particular item was necessary to improve myself. Maybe once your nose improves, you can blind taste wines in anything, but in those early days having a solid wine glass makes all the difference. Sure you can drop some money on a great Riedel or Zalto glass , but those can be super pricey. I've found that Crate & Barrel offers respectable alternative glasses with near knockoffs of these other brands. I'd recommend something like the Large Hip Red Wine Glass to get your red wines aromatic. These have truly done wonders for me to improve much faster.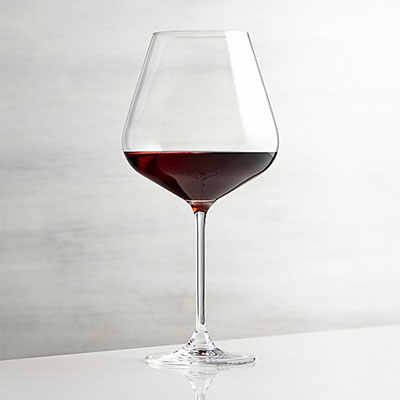 Get certified
I have no ambitions of becoming a sommelier, but I do love to constantly be improving myself somehow. Just casually studying could theoretically be all I need, but we all seem to progress better if we have a goal to reach. The Society of Wine Educators offers a few exam based certifications that are a mix of multiple choice questions with a few blind tastings. I've heard the tests are quite intense since there is so much required information. If you believe you have a great memory and can remember tons of obscure wine facts, their exams are for you too. I'm currently studying to be a "Certified Specialist Of Wine" between diaper changes.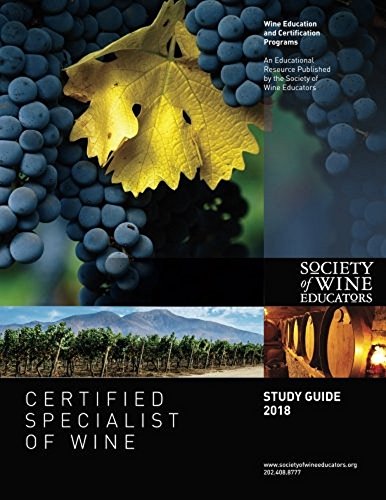 Watching movies
Sometimes it's just easier to fall over on the couch and watch movies about wine. The Wine Trilogy series directed by David Kennard is a great place to start. Watching A Year in Burgundy certainly gets me in the mood for a Montrachet Grand Cru. If you have a library card, you can register with the Kanopy website and watch 10 movies free per month.
Magazine subscriptions
I know lots of people have moved on to E-readers, but magazines do still exist. Call me old fashioned but I like the feeling of a magazine in my hands. When it comes to me learning something, I must see behind the curtain. The Wizard of Oz wouldn't have lasted 5 minutes with my curiosity. In regards to wine magazines, I prefer reading the ones about wine business. I find the popular consumer wine magazines to be too dense with fluff and repetitive information for what's trendy. Business-focused magazines tend to be so much more about what goes on behind the scenes at wineries. They dig much deeper into terroir, wines, the process, upcoming regions, and more. Two specific magazines I love are Meininger's Wine Business International and Wine Business Monthly.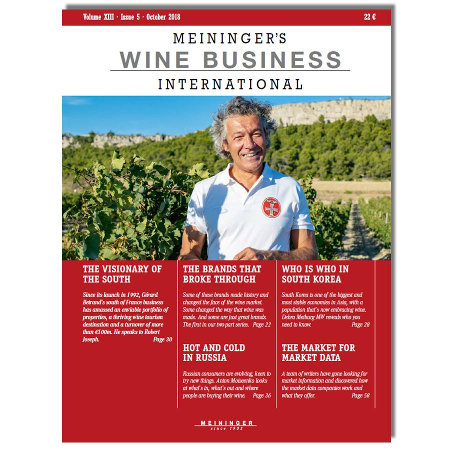 Meininger's Wine Business International
Wine Business Monthly
Dialing in to the Web
I am first and foremost a software engineer. I have lived and breathed the Internet for over 20 years now. My life simply wouldn't exist if the Internet didn't exist. When it comes to wine, there are so many resources for wine knowledge. I may be crazy, but I do actually find Facebook useful for following wine news. Arguably the #1 resource online for wine has to be Wine Folly. They have crafted a very resourceful website full of wine knowledge and offer so much more beyond it. This includes amazing maps, graphics, charts, and even some cool books!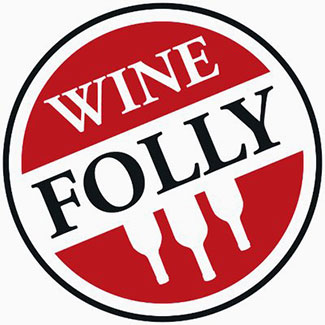 Travel plans
Visiting wineries and tasting rooms did wonders to improve my wine knowledge and experience. Seeing a winery close up during harvest helps to see the insane level of steps necessary to bring that bottle of wine to your table. Standing at a tasting room counter and discussing their latest vintage is another great way to improve yourself. Sometimes you get the ego maniac behind the counter that couldn't be bothered to converse with us newbies. Other times you get the owner of the winery talking with you for an hour about wine in general, their own vintage, competitors they love, and never once telling you who they were until you ask them their name right before you leave (it happened to me once). These people live and breath wine, use the hive mind strategy and pick up tips from those who know best.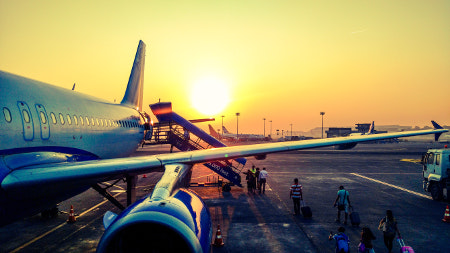 What about you? What has made you more knowledged at wine?
Send me Sats!